The Most-viewed NIOSH Products of 2021
Posted on

by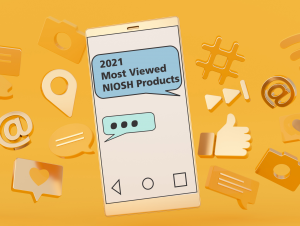 It's that time of year again when we take stock of the past year and what NIOSH information was most viewed on our channels. As the world and NIOSH continued to fight a pandemic it is not surprising that respirator information dominated on the NIOSH website and the NIOSH Science Blog. NIOSH continues to work diligently to protect workers from COVID-19 including certifying respirators. A blog post from last year summarizes additional aspects of the NIOSH COVID-19 response.
As NIOSH marked its 50th anniversary in 2021, we used many of our channels to help celebrate. The NIOSH 50th website contains a complete list of commemoration products. For 2021, we added two new categories to our most-viewed lists, mobile apps and videos. Check out these lists to see what information was most viewed, downloaded, liked, tweeted, watched and read in 2021.
Facebook
In 2021 NIOSH shared 530 posts on Facebook, with an average reach of 25,000. Our account is followed by 156,000 Facebook users. The NIOSH Facebook posts with the most reach include: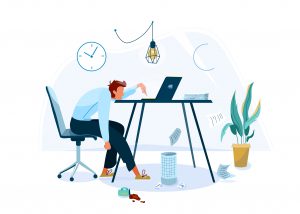 New routines and behaviors due to COVID-19 have led to more anxiety and fatigue among workers. Studies have found fatigue is linked to many things, including changes in work schedules and demands, daily routines, and worries about economic stability and health. Effective employer-led strategies can help ease employee fatigue. Find resources to assist your employees on the NIOSH Science Blog. https://go.usa.gov/xAm6Z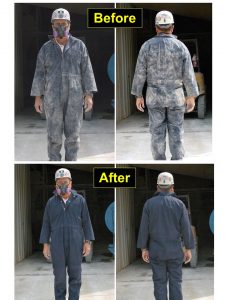 2. Are you at risk for lung disease? Chronic silicosis commonly involves 15 years or more of exposure to respirable silica. Lung Cancer Awareness and COPD Awareness Month is a timely reminder to take preventative steps to stay safe and keep your lungs healthy. https://go.usa.gov/xGTMJ
3. December 6 is Miners' Day. Miners work hard to produce much-needed resources that make our lives easier. Not sure how mining impacts your life? If you're reading this on a mobile device or a laptop, neither would be possible without mining. Learn more: https://go.usa.gov/xedYG
4. Emergency response and recovery workers may have to work in confined spaces like sewers, tunnels, pipelines, ventilation ducts, among others. Air does not flow in a normal way in these spaces. Dangerous gases and other substances may stay trapped, and oxygen levels can be low. If you are responding to Ida and work is necessary in these spaces, limit exposure time and take the appropriate precautions, including using the necessary PPE. Learn more: https://bit.ly/3AxAQ26
5. Summer heat safety is a hot topic! High humidity, a history of heat illness, physically demanding work, and recent alcohol use are all factors that increase risk of heat illness. Learn what else to look for and how to stay safe in the heat! https://go.usa.gov/x6nvG
Instagram
The NIOSH Instagram account reached more than 46,000 followers in 2021 (an increase of 36,000 followers). Surprisingly, the top five Instagram posts in 2021 were not related to COVID-19. As part of the NIOSH 50th anniversary commemoration, we posted historical photos for #ThrowbackThursday. Two of these posts made it into the top five NIOSH Instagram posts of the year.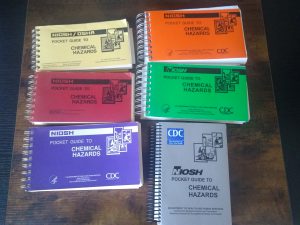 1. In 1978, NIOSH and OSHA released the first Pocket Guide for Chemical Hazards. Today, The NIOSH Pocket Guide to Chemical Hazards is in its 6th edition. The pocket guide informs workers, employers, and occupational health professionals about workplace chemicals and their hazards. It gives general industrial hygiene information for hundreds of chemicals/ classes. https://www.instagram.com/p/CPqEFYRIb0s/ This image was part of the Instagram #ThrowbackThursday series for the NIOSH 50th Anniversary.
2. When you've been working outside, check your skin and clothing for #ticks daily. Be sure to check your hair and underarms! https://www.instagram.com/p/CPIl1ZANABc/
3. October is National Protect Your Hearing Month. Occupational hearing loss is one of the most common work-related illnesses in the United States. Each year, about 22 million U.S. workers are exposed to hazardous noise levels at work. Protect your hearing at work. Use the NIOSH Hierarchy of Controls to reduce workplace noise to below the NIOSH Recommended Exposure Level (REL) of 85 db(A) https://www.instagram.com/p/CUfDd8LLZL1/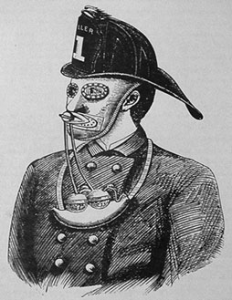 4. In 1877, the English invented and patented the Nealy Smoke Mask, pictured here. The Nealy Smoke Mask used a series of water-saturated sponges and a bag of water attached to a neck strap. The wearer could squeeze the bag of water to re-saturate the sponges to filter out some of the smoke. Now, over one hundred years have passed since the first approved respirator. NPPTL continues to provide respiratory protection research to best serve the workers and public that relies on them. Join us next week for Respiratory Protection Week! https://www.instagram.com/p/CTUYagNqyXW/ This image was part of the Instagram #ThrowbackThursday series for the NIOSH 50th Anniversary.
5. Now hear this! It's #NationalProtectYourHearingMonth and time to take action to #ProtectYourHearing. Use these simple tips and start protecting your hearing today! https://www.instagram.com/p/CUr-7pvq-WQ/
Twitter
With nearly 300,000 followers, NIOSH continues to share workplace safety and health information 280 characters at a time @NIOSH. Last year's five most popular tweets on the NIOSH Twitter account highlighted fires, hurricanes, mental health, and cold, while the most viewed was Dr. Howard's statement for the 20th anniversary of September 11th: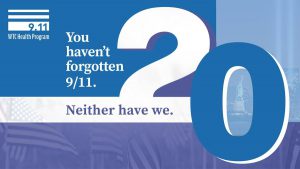 1. "Twenty years after the tragic events of September 11th, 2001, we mourn the many family, friends, and loved ones lost on that fateful day." Read the full statement by @WTCHealthPrgm Administrator Dr. Howard commemorating 20 years since 9/11: https://t.co/NQ0wzHKvtQ #NeverForget https://t.co/DGjuiFKgQQ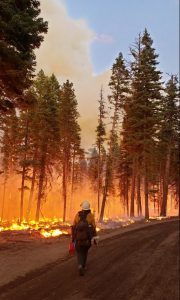 2. Wildland firefighters are asked to protect our lives, our homes, and our forests when fighting fires. We have resources to prevent on-duty injuries, illnesses, and deaths from hazards and exposures associated with fighting wildfires https://t.co/wpExsSEf5q #WildfireAwarenessMonth https://t.co/EcIoIldIKq
3. Emergency responders: Be aware of electrical hazards and wear proper PPE when responding to #Ida https://t.co/kVwLmhugAG https://t.co/3PC2UckZHP
4. Have your voice heard! Provide input and information to support the mental health of the nation's health workers. https://t.co/Bc9cT8R0JC https://t.co/xVuP87pjKg
5. #Frostbite is an injury to the body caused by freezing. It causes loss of feeling and color in affected areas. https://t.co/jhhPEGtTCp #WorkingInCold https://t.co/he3P2Z0AlU
NIOSH Science Blog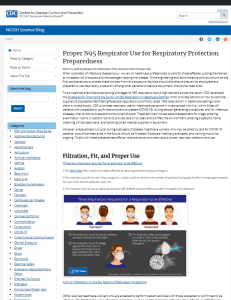 In 2021 we added 102 new blog posts on the NIOSH Science Blog. The blog was viewed nearly 786,000 times in 2021 and, at the end of December, we passed a milestone with over 10,000 comments posted to the blog. Not surprisingly, respirator information remained popular on the blog again this year. The top five most-viewed blogs for 2021 are included below. The blog also played a role in the NIOSH 50th anniversary celebration in 2021 with a special series highlighting NIOSH research and prevention activities over the past 50 years. See the NIOSH 50th Anniversary Blog Series.
1.Proper N95 Respirator Use for Respiratory Protection Preparedness
2. To Beard or not to Beard? That's a good Question!
3. The Physiological Burden of Prolonged PPE Use on Healthcare Workers during Long Shifts
4. N95 Respirators and Surgical Masks
5. Dangers of Bathtub Refinishing
Downloaded Documents
Nearly 507,000 documents were downloaded from the NIOSH website in 2021. The top five most downloaded documents were:
1. NIOSH List of Antineoplastic and Other Hazardous Drugs in Healthcare Settings, 2016
2. NIOSH Pocket Guide to Chemical Hazards 3rd Printing
3. Environmental Control for Tuberculosis: Basic Upper-Room Ultraviolet Germicidal Irradiation Guidelines for Healthcare Settings
4. Applications Manual for the Revised NIOSH Lifting Equation
5. Criteria for a Recommended Standard: Occupational Exposure to Heat and Hot Environments

Webpages
The NIOSH webpages were viewed 31,129,714 times in 2021. All of the most-viewed webpages of 2021 related to respirators.
Three of the most-viewed webpages are from the Approved N95 Respirators Suppliers List
Other top pages include:
Counterfeit Respirators / Misrepresentation of NIOSH-Approval
NPPTL Respirator Assessments to Support the COVID-19 Response, International Assessment Results
Videos
In 2021, NIOSH added 33 videos to YouTube. We have a total of 283 videos there, and in 2021 they were viewed 300,000 times. The most popular videos this past year included one of our many webinars and a look at NIOSH's first 50 years.
2.Teaching Talking Safety: Lesson 1—Young Worker Injuries
3.Protecting Health Worker Mental Health: A Call-to-Action Webinar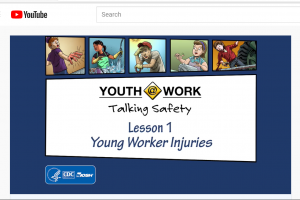 4.NIOSH 50th Anniversary: A History of Occupational Safety and Health
Apps
In 2021, NIOSH apps were downloaded nearly 864,000 times. Currently NIOSH has seven apps so we included  all of them below in order of downloads.
The NIOSH Sound Level Meter mobile app is a tool to measure sound levels in the workplace and provide noise exposure parameters to help reduce occupational noise-induced hearing loss.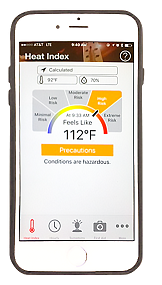 The OSHA-NIOSH Heat Safety Tool App is a useful resource for planning outdoor work activities based on how hot it feels throughout the day. Featuring real-time heat index and hourly forecasts, specific to your location, as well as occupational safety and health recommendations from OSHA and NIOSH.
The NIOSH Pocket Guide to Chemical Hazards Native Application (mNPG) is a database of workplace chemical information including exposure limits, chemical/physical properties, personal protective equipment, respirators, and first aid. The mNPG is customizable and easy to use and is a valuable resource for workers, employers, and occupational safety and health professionals.
The Ladder Safety App is designed to improve extension and step ladder safety — a concern for those working in construction or any other task that requires ladder use.
The NIOSH PPE Tracker mobile app can help healthcare and non-healthcare systems track their personal protective equipment (PPE) inventory. Facilities can use the app to calculate their average PPE consumption rate or "burn rate." The app estimates how many days a PPE supply will last given current inventory levels and PPE burn rate.
The NIOSH Lifting Equation mobile application, NLE Calc, is a tool to calculate the overall risk index for single and multiple manual lifting tasks. This application provides risk estimates to help evaluate lifting tasks and reduce the incidence of low back injuries in workers.
ErgoMine is NIOSH's ergonomics audit tool designed specifically for mining. It includes audits and recommendations for bagging, haul truck, and maintenance and repair operations at surface mining and processing facilities.
As we move into 2022 and start producing the materials that might make it onto these lists next year, we welcome your input on the types of NIOSH information you would like to receive and how you would like to receive it. We are looking forward to a safe, healthy, and productive 2022!
Julie Tisdale-Pardi, MA, is the NIOSH Science Blog Coordinator.
Garrett Burnett, MS, MBA, is a technology transfer specialist in the NIOSH Communication and Research to Practice Office and an assistant coordinator for NIOSH's Small Business Assistance Program.
Katie Shahan, JD, is the NIOSH Social Media Manager and a Health Communication Specialist in the NIOSH Communication and Research to Practice Office.
Burt Tienken is the NIOSH Web Metrics Analyst.
Posted on

by
---
Page last reviewed:
January 5, 2023
Page last updated:
January 5, 2023