Wishes for Workers
Posted on

by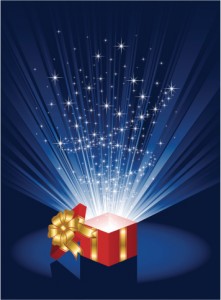 It's that time of year again when we find ourselves scrambling to fill the holiday wishes of our loved ones and friends.  We would like to invite you to take a minute or two out of this busy season and share your holiday wish for workers.  Anything goes.  Dream big or share an attainable goal for the coming year.
We've started it off with a few wishes from NIOSH Director, Dr. John Howard, and members of the NIOSH Leadership Team.  Please add your wishes below.  We'll be sure to forward them to the North Pole.
For a little holiday fun, check out last year's blog, Safety for Santa.
Happy Holidays from NIOSH!
Wishes for Workers
That there should be no distinction in employment settings between "temporary" and "permanent" workers in how well all workers are protected from workplace hazards.
– John Howard, MD, Director, National Institute for Occupational Safety and Health
Safe work that allows all workers to live life to the fullest. 
– Dawn Castillo, MPH, Director, NIOSH Division of Safety Research
My wish this holiday season is for a sleigh-load of workplaces that put people first — that see the powerful relationship between taking care of customers by taking care of workers.  I hope for more workplaces that provide safer jobs, greater respect and recognition for employees, high-quality benefits, increased flexibility  and opportunities for employees to become healthier every single day.  Let's send workers home at the end of each day with the greatest gift of all — more health!  The companies that understand this connection are the ones who will succeed in the new economy.  Find out more at www.cdc.gov/niosh/twh.
 – L. Casey Chosewood, MD, Senior Medical Officer for Total Worker Health(TM) NIOSH
That the greater ambition of building a proactive rather than merely compliant safety culture inspires greater engagement among workers, health professionals and employers.
 –W. Gregory Lotz, Ph.D.  Director,  NIOSH Division of Applied Research and Technology
That including a focused health and safety review before designs are completed becomes a standard practice in the building and construction process.
– Christine M. Branche, Ph.D., FACE, Principal Associate Director, NIOSH, and Director, Office of Construction Safety and Health
My wish is for Santa to bring a comfy personal flotation device to every fisherman this year!
– Jennifer Lincoln, PhD, Director, NIOSH Alaska Pacific Office
All of our nation's emergency response workers are prepared and trained to respond effectively and safely to any disaster.
-CDR Lisa Delaney MS, CIH, Associate Director, NIOSH Emergency Preparedness and Response Office
Posted on

by
---
Page last reviewed:
December 7, 2016
Page last updated:
December 7, 2016