Special Delivery! Remember the Workers Behind Your Holiday Packages
Posted on

by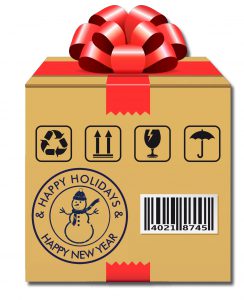 Chances are this holiday season you will send and/or receive a package. Probably several. We all delight in the 'miracle' of a package arriving on our doorstep a mere few days after ordering. It's easy to forget that there is no magic involved. Considerable effort and many workers are responsible for the arrival of your holiday gifts. We present the lifecycle of your gift and point out the workers involved and some of the safety and health issues faced at every step. This holiday season remember the workers who make and deliver the presents you gift and receive. Happy Holidays!
Have a safe and happy holiday season!
Here are a few gifts that keep on giving.
♦ Workplace Medical Mystery at the North Pole
♦ Technology at the North Pole
♦ 'Twas the Week before Christmas: Safety and Health at the North Pole
Posted on

by
---
Page last reviewed:
November 14, 2022
Page last updated:
November 14, 2022