You Can Help Keep Your Kids Safe at Work
Posted on

by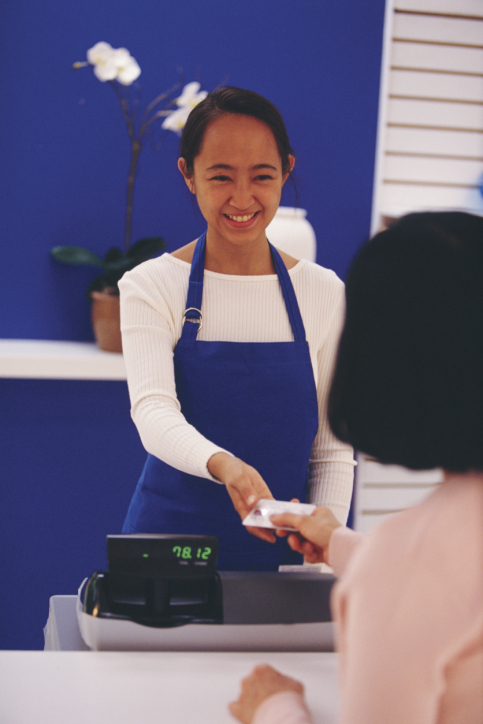 Are you the parent of a teen or young adult?  Chances are he or she is looking for or has found a summer job.  Work provides teenagers with job skills, independence, and unique experiences that help them transition to adulthood. Despite the benefits of work for young people, a number of hazards exist in the work environment that put them at risk for injury, illness and even death.  Every minute a young worker is injured on the job[i]. Adolescents and young adults (age: 15–24 years) suffer approximately twice the rate of occupational injuries as older workers[i]. The United States has set a goal of reducing the incidence rate of occupational injury by 10% among adolescents aged 15–19 years old by 2020[ii].
While employers have the biggest responsibility to reduce occupational injuries among adolescent workers, others have crucial roles to play as well. The young workers themselves must follow the safe work practices established by their employers. Schools, labor unions, and federal and state agencies also bear responsibilities.  Parents, like you, also play a vital role in protecting young people in the workplace.
However, a recent national survey[iii] found that, despite parent's active involvement in helping their kids' find jobs and understand their child's work tasks and hours, few saw a role for themselves in protecting their children from workplace injuries and illnesses. Fewer than 50% of the parents surveyed helped their children learn about their rights as employees, learn child labor laws, or discussed questions their children should ask about workplace safety.
Many parents may not know how to help their kids stay safe and healthy at work, or may not be sure where to get the information and resources they need to start the conversation. Here's what you can do to help protect your child in the workplace:
Play an active role in your child's employment:

Discuss work tasks
Find out what  types of equipment and machinery they will use
Know what protective gear (such as gloves, safety glasses, or ear plugs) is available to your child, free of charge, if s/he needs it
 Find out what training and supervision is provided by the employer

Know the federal and state child labor laws.  They protect teens in the workplace and prohibit  youth from working in certain occupations and from performing especially dangerous tasks in the workplace.  Your state laws may be more protective than the federal ones, so make sure you are familiar with both!
 Learn about your adolescents' rights in the workplace such as the right to report unsafe working conditions and their eligibility for workers' compensation benefits if injured at work. Your child also has a right to work free of harassment and discrimination based on his/her race, skin color, religion, sex, pregnancy, national origin, disability, or genetic information.
Discuss with your children that they also have responsibilities at work. They should talk to someone—a parent, teacher, coworker, or boss—if they are asked to do dangerous work or tasks that make them uncomfortable in any way. They should report hazards to a trusted adult, supervisor, or to a federal or state agency.
Where can you go to find information to protect your teen at work?
NIOSH and other federal and state agencies have resources that may be useful to parents.
NIOSH has recently updated a booklet, Are You a Teen Worker?  Though the booklet was designed for teens, the information will be useful to parents as well.
The NIOSH Young Worker Safety and Health Topic Page highlights NIOSH resources and research related to protecting young workers.
 The U.S. Department of Labor provides guidance for parents and others, including employers and educators:
Numerous state agencies have resources that may be useful. As one example, the Teens at Work program in the Massachusetts Department of Public Health, which receives NIOSH funding, has developed guides specifically for parents:
Work can be a rewarding experience for young people and an important step in transitioning to adulthood.  NIOSH hopes that the information and resources identified in this blog will help you ensure that your child's first job experiences are safe and healthful.
Dawn Castillo, MPH; Rebecca Guerin, MA; Andrea Okun, DrPH
Ms. Castillo is the Director of the NIOSH Division of Safety Research
Ms. Guerin is a Health Communications Specialist in the NIOSH Education and Information Division
Dr. Okun is the Deputy Director of the NIOSH Education and Information Division
---
[i] Centers for Disease Control and Prevention. Occupational injuries and deaths among younger workers—United States, 1998–2007. Morb Mortal Wkly Rep 2010;59:449–55.
[ii] US Department of Health and Human Services. Occupational safety and health—Healthy people [Online]. Available at: http://healthypeople.gov/.
[iii] Runyan C.W., Vladutiu C.J., Schulman M.D., Rauscher K.J. Journal of Adolescent Health. 2011. 49(1):84-86.
Posted on

by
---
Page last reviewed:
December 7, 2016
Page last updated:
December 7, 2016