First Father's Day Tied to the Workplace
Posted on

by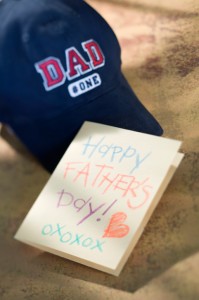 Did you know that the first Father's Day has workplace origins?  On July 5, 1908, a West Virginia church sponsored the nation's first event to explicitly honor fathers.1  The Sunday sermon was held in memory of the 362 men who were killed in explosions at the Fairmont Coal Company mines in Monongah, West Virginia the previous December.  These explosions remain the worst mine disaster2 and the worst industrial catastrophe of any kind3 in the history of the United States.  The 362 casualties left more than 1,000 widows and children.
While we can be thankful that mines and other workplaces are generally safer today than in 1908, sadly, there are still children left without fathers and mothers due to fatal  injuries and illnesses in the workplace. In 2010, a total of 4,690 U.S. workers died from occupational injuries.4 Another 49,000 annual deaths are attributed to work-related diseases each year.5 We still have a long way to go to ensure that all fathers and mothers return to their families at the end of each work day.
The 1908 commemoration honoring the fallen Monongah miners was a one time occurrence.  The following year, Sonora Smart Dodd, a woman from Spokane, Washington, tried to establish an official equivalent to Mother's Day for fathers.  She wanted to honor her father, a widower who raised six children by himself.  She was successful and Washington State celebrated the nation's first statewide Father's Day on July 19, 1910.  It wasn't until 1972 that Richard Nixon signed a proclamation making Father's Day a federal holiday.
As you rifle through the ads encouraging you to buy your dad a new barbecue grill, polo shirt, or golf balls, be thankful that workplace safety and health protections have made it possible for more dads (and moms) to celebrate with their families each year.
Laurie I. Breyer, JD, MA
Ms. Breyer is the Senior Coordinator for Members Services for the NIOSH World Trade Center Health Program.
US Department of Labor, Bureau of Labor Statistics. Fatal Occupational Injuries and Workers Memorial Day, Washington, DC: US Department of Labor; 2012. Available at  http://www.bls.gov/iif/oshwc/cfoi/worker_memorial.htm
Steenland K, Burnett C, Lalich N, Ward E, Hurrell J. Dying for work: the magnitude of U.S. mortality from selected causes of death associated with occupation. Am J Ind Med 2003;43:461–82.
Posted on

by
---
Page last reviewed:
December 7, 2016
Page last updated:
December 7, 2016