Preventing Violence against Taxicab Drivers
Posted on

by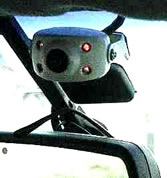 Homicide is consistently among the top causes of work-related deaths. While the National Institute for Occupational Safety and Health (NIOSH) and others have reported since the 1990s that the taxicab industry has a very high occurrence of workplace homicide, some are still surprised to learn that taxicab drivers face a greater risk for injury and homicide on the job than those working in law enforcement and security.
To date, very little epidemiologic research has been conducted on the circumstances surrounding taxicab driver homicides and assaults, and it remains unclear which safety interventions are most effective in reducing violence-related injuries. There are several types of safety equipment available to taxicab companies, such as cameras, partitions, GPS devices, and alert systems. While partitions appear to be effective in reducing homicides (based on studies of their use in Baltimore, New York City, and Winnipeg), they have not been widely accepted by the industry. Some drivers complain that the physical barrier inhibits personal interaction and leads to reduced tips—an important part of their livelihood. The use of video cameras in taxis, while perceived as invaluable for identifying offenders, has not yet been evaluated for impact and effectiveness in reducing homicides to taxicab drivers. An evaluation would be useful for taxi commissions, public health agencies, and other government agencies to make recommendations for protecting drivers. Currently, city ordinances for improving taxicab driver safety, when written, recommend specific interventions with little data to support the decision. Furthermore, an understanding of the epidemiology of nonfatal injuries resulting from violent events experienced by taxicab drivers would be helpful for improving current safety interventions, such as camera installment.
NIOSH is working to help fill in these research gaps. One project involves analyzing taxicab homicide data obtained from newspaper articles on over 700 homicides occurring between 1992 and 2006. Newspaper articles are expected to be a unique source of data involving circumstances surrounding the driver's death that cannot be found in the other data sources typically used for characterizing work-related fatalities. For example, we expect to be able to describe the circumstances of the homicide (timing of events, method of homicide, co-occurrence of crime, location of the assailant relative to the taxicab, and evidence or suspicion of disagreement before homicide), characteristics of the victim (age, gender, nationality, and length of tenure driving cabs), characteristics of the suspect(s) (number, age, and gender), and workplace characteristics (type of cab, communication equipment, and protection or surveillance equipment installed in the cab). We hope to be able to identify frequently occurring scenarios and make recommendations for protecting drivers.
Additionally, NIOSH is very interested in partnering with regulators in the taxicab industry to conduct an evaluation of cameras that are currently used in the industry and others that are commercially available (in terms of utility and practicality). NIOSH is very interested in conducting a nationwide study focused on large taxicab companies in 6 to 9 major cities. NIOSH proposes a possible study that will involve a survey of taxicab drivers as well as data collection regarding timing of camera installation, number of cabs with cameras, and type of camera used. Crime reports filed by the police department will be examined for nonfatal injuries resulting from violent events among taxicab drivers since 1990 (or from the first time data are available).
This type of science-based evaluation will allow NIOSH to make recommendations about the effectiveness of using cameras for reducing violent events and specify which types of cameras and camera configurations provide the most benefit for protecting taxicab drivers.
As we move forward with this research, we would like to hear from the taxicab community—in particular regulators, industry representatives, and workers in the taxicab industry. We are interested in your thoughts regarding safety interventions in the workplace—specifically regarding cameras, GPS, partitions, and other safety devices or crime deterrents. Additionally, NIOSH invites comments about the necessity and contribution of its proposed study to evaluate the effectiveness of cameras. Please feel free to submit your comments. Your thoughts are very helpful to us when designing studies we hope will benefit you.
Thank you for your assistance,
Cammie Chaumont Menéndez, PhD, MPH, MS
Dr. Cammie Chaumont Menéndez is an Epidemic Intelligence Service Officer in NIOSH's Division of Safety Research in Morgantown, West Virginia.
More information on workplace violence prevention is available on the NIOSH occupational violence topic page.
Posted on

by
---
Page last reviewed:
November 23, 2016
Page last updated:
November 23, 2016