Contingent Workers
Posted on

by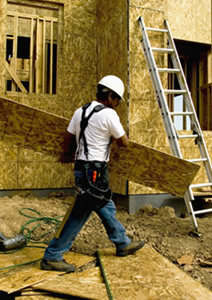 In the past 40 years, there have been enormous changes to employment arrangements in the United States. The use of part-time, temporary, and contract workers has risen dramatically. These and other workers who do not have a traditional relationship with a single work-site employer can be grouped together as "contingent workers." Using a broad definition, contingent workers make up nearly one-third of the workforce, or 43 million workers in 2005, ranging from well-compensated independent financial consultants to low-skilled construction workers.
We explored many of the issues facing contingent workers in the January 30, 2008, issue of the Journal of the American Medical Association in the article "Contingent Workers and Contingent Health: Risks of a Modern Economy" (JAMA. 2008; 299(4)).
The majority of the contingent workforce is white and aged 25 years or older. However, compared to workers in traditional arrangements, contingent workers are more likely to be young, female, black or Hispanic, and to have lower incomes and fewer benefits. One analysis of 2005 federal data found that 16% of contingent workers have family incomes less than $20,000, a proportion twice as high as that of noncontingent workers. Only 13% of contingent workers had health insurance provided by their employer, compared with 72% of noncontingent workers.
In addition, there is growing evidence that contingent workers are at higher risk for work-related injury, illness, and death. While much of the evidence comes from Europe, several studies in the United States have demonstrated higher risk, for example:
The rate of fatal occupational injuries among self-employed workers is twice the national average for all workers, according to data from the U.S. Bureau of Labor Statistics.
The rate of needlestick injuries among temporary nurses caring for AIDS patients in 11 U.S. hospitals was 1.65 times higher than the rate for staff nurses working in the same units.
A 2004 survey of day laborers in the U.S. found that 19 percent of the day laborers reported work-related injuries that required medical attention in the previous year, compared with less than 5 percent of workers in all private industries and about 6 percent of all workers in construction.
A preliminary analysis of 2000-2004 data shows that contract coal mine workers with at least 15 years of tenure had a higher prevalence of radiographic evidence for coal workers' pneumoconiosis ("black lung") than non-contract coal mine workers.
Possible explanations for the higher risk of work-related injury, illness, and death among contingent workers include: the outsourcing of more hazardous jobs, lack of experience and familiarity with operations in a dangerous workplace, inadequate safety training and protective equipment, and limited access to preventive measures such as medical screening programs. Components of current health and safety regulations and the workers' compensation system, which were designed during a different economic era, also play a role. For example, millions of contingent workers are not covered by workers' compensation insurance for medical benefits for work-related injury and illness.
The limited research conducted on the health of contingent workers in the U.S. is due in part to the challenges of studying this unaffiliated, transient and dynamic workforce. More research is needed to accurately estimate the extent of the problem, understand its causes, and find effective ways to prevent injury and illness and promote health among contingent workers.
Kristin J. Cummings, M.D., M.P.H.
Kathleen Kreiss, M.D.
Dr. Cummings is a Medical Officer in the NIOSH Field Studies Branch, Division of Respiratory Disease Studies.
Dr. Kreiss is Chief of the NIOSH Field Studies Branch, Division of Respiratory Disease Studies.
Posted 2/19/08 at 10:00 am
Posted on

by
---
Page last reviewed:
November 23, 2016
Page last updated:
November 23, 2016