Labor Day 2023: Statement by NIOSH Director, John Howard, MD
Posted on

by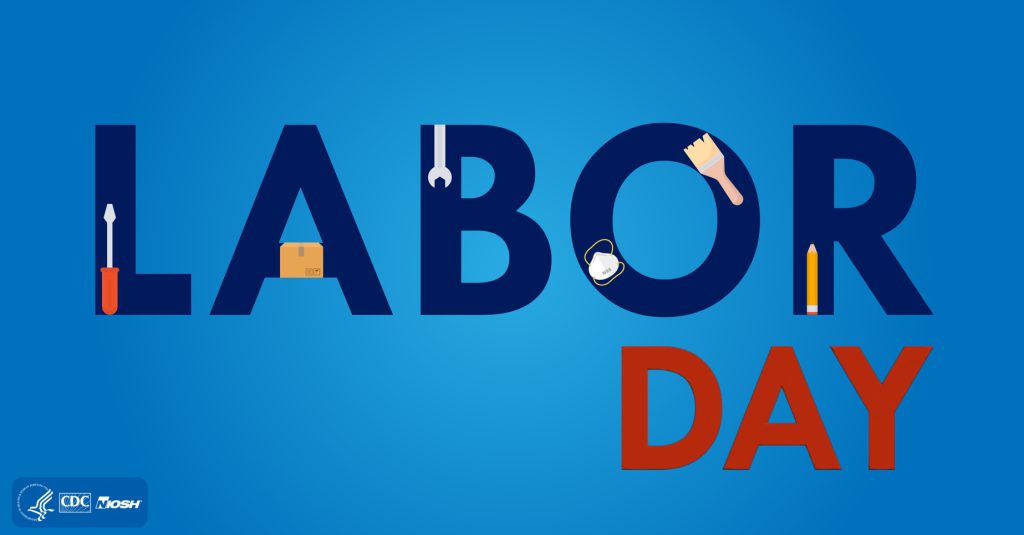 Labor Day often evokes thoughts about the end of summer and start of a new school year. It can be easy to forget that the origins of the holiday lie in the labor movement of the late nineteenth century when workers fought for their rights, including safer working conditions. A lot has changed since then and while we have made significant progress in improving worker safety and health, new challenges continue to arise as work and workplaces evolve. At the National Institute for Occupational Safety and Health (NIOSH) we conduct research that we move into practice to assure that workers across the Nation have safe and healthful working conditions. That includes adapting our efforts to ensure we are meeting the workplace safety and health challenges of today.
As the Nation navigates the end of the pandemic, the importance of mental health in worker well-being has come into focus.  Our work environments and working conditions can significantly impact our mental health. Across industries, NIOSH aims to increase awareness of the role of mental health in worker well-being; develop workplace policies, programs, and practices that support mental health; and provide training and resources to organizations to ensure psychosocially safe and healthy workplaces. Nowhere has the need to address work conditions impacting mental health become more evident than in the healthcare industry where burnout has reached crisis levels. Working conditions have always been challenging for healthcare workers—long hours, unpredictable schedules, demanding physical work, to name a few. The COVID-19 pandemic and workforce shortages have exacerbated the strain on these critical workers. This fall NIOSH will launch a national campaign that will provide hospital leaders with evidence-based tools and resources to better support mental health and well-being among their workforces.
The opioid epidemic continues to take its toll on families and communities. Physically demanding industries with difficult working conditions and high rates of injury may also be associated with a higher risk for drug overdose. A new report from CDC's National Center for Health Statistics shows the disproportionate burden of the ongoing drug overdose crisis on certain sectors of the U.S. workforce, with the highest drug overdose death rates seen in the construction industry. NIOSH is committed to supporting workers, employers, and workplaces in addressing the opioid overdose crisis and creating safer, healthier communities. Workplace Supported Recovery is one area that we believe has the potential to play a significant role in preventing opioid misuse, reducing stigma, and getting workers the care and support they need.
Lastly, as a series of heat waves this summer brought record-breaking temperatures to parts of the U.S., we saw firsthand how extreme weather impacts workers. People who must be outside to do their job—such as construction, agriculture, landscaping, oil and gas, and mail and package delivery workers—are at higher risk for illness, injury, and death. NIOSH has many tools and resources to help employers understand the risks of heat stress and ways to keep workers safe in the heat. As extreme weather events become more frequent, it is important that we all work together to protect workers who are at-risk.
When workers can thrive in their jobs it positively impacts our families and our communities. This Labor Day join us as we take a moment to remember why this day exists and reaffirm our commitment to ensuring that everyone who goes to work can return home safe and healthy at the end of the day.
John Howard, MD, Director, National Institute for Occupational Safety and Health. 
Posted on

by
---
Page last reviewed:
September 1, 2023
Page last updated:
September 1, 2023