NIOSH Rising Stars
Posted on

by
Like many workplaces, the National Institute for Occupational Safety and Health (NIOSH) is working to help prepare staff to become leaders in their fields. One way NIOSH is readying its next generation of leaders is through the Rising Stars Program. The Rising Stars program was created by NIOSH to provide an opportunity for employees to obtain the skills needed to succeed and advance in their NIOSH careers. This one-year program provides a foundation of targeted training and learning experiences coupled with a built-in mentoring and coaching component. During the program, participants learn to:
Apply techniques for communicating effectively through writing and speaking;
Identify resources for career development across different series;
Build and nurture trust among work teams;
Apply increased knowledge and skill level to their respective team; and
Determine their own strengths and the strengths of others.
The program involves training, monthly group calls, mentor-mentee meetings, completion of a project, and additional assignments.
The third Rising Stars cohort just graduated and are highlighted below.  The fourth cohort will begin in October 2023.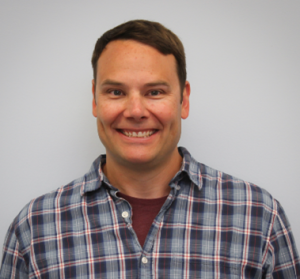 Shane Beidler is an administrative officer with the NIOSH Western States Division based out of the Spokane, Washington office. Shane joined NIOSH in 2014 as a facilities specialist.  Since 2015 Shane has been an administrative officer supporting both the Western States Division and the Spokane Mining Research Division. He recently completed his master's degree in organizational leadership from Colorado Christian University in May of 2022.  His work with NIOSH provides human resources oversight for all recruitment activities, personnel actions, performance appraisal activities as well as other administrative tasks for the two Divisions as well as all three locations (Spokane, Denver, and Anchorage). Most recently he has worked with the NIOSH Administrative Career Advancement Program to provide mentoring to other administrative individuals.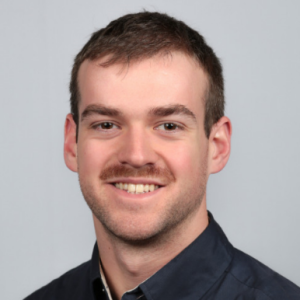 Josef Bourgeois is a mining engineer in the NIOSH Spokane Mining Research Division. Josef joined NIOSH in 2020 after completing his doctoral degree in mining engineering from Colorado School of Mines. He works on multiple projects within the Geomechanics Team, focusing on reducing fatalities and injuries caused by instabilities at underground and surface mines. Josef also holds a leadership role within the NIOSH Blueprint in Action Marketplace Lab, which is charged specifically with designing activities and efforts to help NIOSH improve the cultural responsiveness of its research, services, and solutions.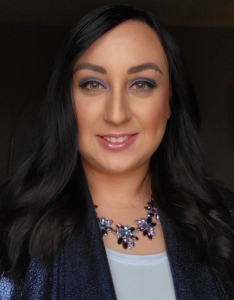 Jessica Cohen is a statistical assistant on the new Research Translation, Surveillance, and Evaluation Team in the Human Systems Integration Branch. She has been with the Pittsburgh Mining Research Division since December 2019. She is also serving as the NIOSH representative for CDC's Statistical Advisory Group. Jessica is currently collaborating with the Virtual Reality Team to conduct surveys and collect evaluation data for the International Mine Rescue Contest. In preparation for the contest, Jessica is assisting the Virtual Reality Team with practice demonstrations of existing scenarios that will be used by the miners to encourage critical thinking skills to help them escape dangerous situations in the real world.
"Being part of this Rising Stars cohort has facilitated connections with peers and mentors across NIOSH that otherwise would not have happened. Hearing presentations from current NIOSH leaders was very motivating to understand what attributes require enhancing for future advancement. The training sessions for each competency allowed for continuous development of skills that will be used throughout our career."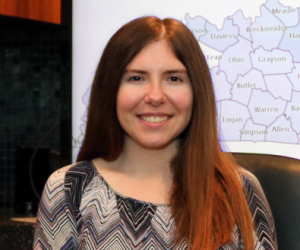 Hannah Free is a technical information specialist with the NIOSH Division of Field Studies and Engineering in Cincinnati, Ohio. Hannah joined NIOSH in 2018 as a data visualization fellow after completing her master's degree in public health at the University of Kentucky. Hannah works on a variety of projects ranging from the National Occupational Mortality Surveillance system to health-related workplace absenteeism. She has also served on several CDC deployments for COVID-19, helped branches with data visualization consulting, and is this year's president for the Cincinnati NIOSH Toastmasters club for communication and leadership development.
 "The Rising Stars program has given me a variety of experiences to help strengthen my networking across the institute and grow as a professional. The wealth of activities provided a framework to learn what my strengths are and how to communicate them successfully at NIOSH."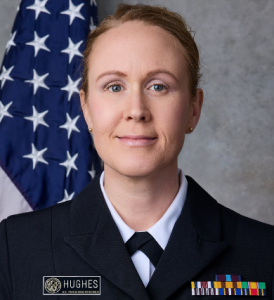 Sarah Hughes joined NIOSH in 2020 as a research health scientist in the Division of Science Integration in Cincinnati, Ohio. Her work involves synthesizing NIOSH research to practice (R2P) recommendations and developing various guidance documents within the Science Applications Branch. Her primary long-term research focuses on the health hazards associated with occupational lead exposure. She also serves as co-coordinator of the NIOSH Services Sector Program. She has worked with the NIOSH and CDC COVID-19 response efforts and most recently, the CDC Monkeypox response.
"The Rising Stars program facilitated an opportunity for collaboration with colleagues from other NIOSH Divisions and allowed me to gain an improved understanding of various research projects across the Institute."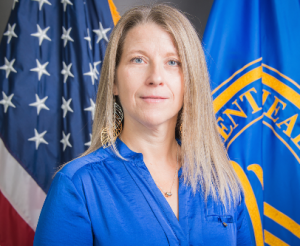 Michele Inks joined the Pittsburgh Mining Research Division as the Deputy Director's Secretary in November 2016 and is currently serving as the Director's Secretary. In 2020, she received an award for her assistance on the COVID response team. Prior to NIOSH, Michele joined the government in 2010 as a legal assistant for the U.S. Attorney's Office – Western District of Pennsylvania, where she supported Assistant U.S. Attorneys in the areas of violent crimes and national security. In 2015, she received an award from the FBI for her assistance with an international cyber security investigation that led to a criminal conviction.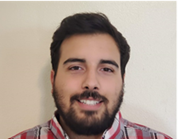 Samir Sbai joined the Spokane Mining Research Division in August 2020. Before coming to NIOSH, he was a research assistant at Washington State University while working on his PhD in computer science. Samir works on multiple projects within the lab, focusing on AI approaches to reduce fatalities and injuries caused by instabilities at underground and surface mines, developing safe autonomous systems for mining, and developing computer vision systems for slope safety monitoring. Samir also holds a leadership role within the Automation Community of Practice, leading efforts to help NIOSH improve automation safety research and solutions.
"The Rising Stars program has been a huge success for me with diverse trainings and mentorship opportunities, interesting group projects, and the opportunity to connect with peers from other DLO's. I feel that the program improved my skillsets and gave me confidence in my ability to excel at NIOSH."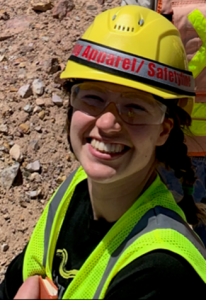 Casey Stazick is a materials engineer with NIOSH, at the Spokane Mining Research Division. Casey joined NIOSH in December of 2020 and is researching safety issues associated with the corrosion of metal underground mine support. She also supports other projects by performing lab analysis and helps with field work on the open pit mine highwall safety project. Casey is the chair of the division's Diversity, Equity, Inclusion, and Accessibility committee.
"Rising Stars has been a great way to meet other members of the NIOSH community and establish professional relationships with them. Gaining a mentor has been extremely helpful for gaining knowledge and situational awareness to traverse the workplace. I have also enjoyed all the lessons provided to us by internal and external sources, and the conversations with fellow rising stars about what they learned from the programs."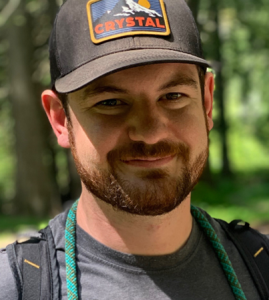 David Sweet is a mining engineer with the NIOSH Spokane Mining Research Division. David joined NIOSH as a contractor shortly after graduating Gonzaga University with a bachelor's degree in mechanical engineering in 2016. In 2020, David was hired on as an FTE. He is the task lead for the squeezing ground research in the Long-Term Stability project and has helped establish partnerships for ongoing project work. Recently, David initiated a comparative study to evaluate current ground convergence monitoring methods for underground mines.
"The Rising Stars program has truly been a great experience for personal growth. I am so thankful for having the opportunity to build connections with different people across NIOSH that I would likely never have encountered. From the diverse trainings and mentorship opportunities to the project we were able to tackle with our diverse groups, Rising Stars is a program that provides the tools for success to its participants."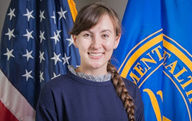 Rachel Walker is an Associate Service Fellow with the NIOSH Pittsburgh Mining Research Division. Rachel joined NIOSH in 2019 after completing her PhD in chemistry from West Virginia University. In this role she serves as the research chemist for two projects focused on advancing exposure monitoring of respirable mineral hazards. Her work involves developing and managing experiments and chemical analyses for respirable mine dust samples as well as providing guidance to her branch and division on analytical instrumentation and techniques.
"I am grateful for the opportunity to benefit from the Rising Stars program and engage with other early career professionals across NIOSH. The trainings and activities offered by the program has deepened my understanding of NIOSH's mission and strengthened my skillsets giving me confidence in my ability to excel in all my future endeavors at NIOSH."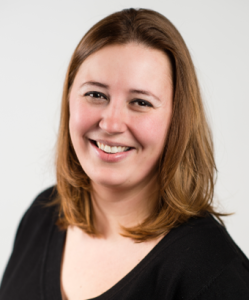 Andrea Wilkinson is a Health Scientist in the Division of Field Studies and Engineering, Field Research Branch. Currently, Andrea is working on the National Firefighter Registry to better understand cancer and exposures in firefighters. Her other work has focused on investigating PPE efficacy as it relates to carcinogens and physiology, cardiovascular effects of fire training drills and live fire training, physiologic effects of heat stress, and the use of caffeine gum on the perception of pain and precision movements. Andrea also has extensive experience in sports medicine and cardiac rehabilitation. She has a special interest in tactical athletes and the physiological effects of fire training. Andrea is a member of CDC's Global Rapid Response Team where she has responded to public health emergencies in a variety of settings and is a proud Honorary Lieutenant for the Hanover Park Fire Department.
"The Rising Stars program has provided an opportunity to learn directly from Senior Leadership and gain valuable insights into all NIOSH has to offer. Connecting with peers from other DLO's whom I otherwise may not have known has also been a highlight this year. I genuinely believe that the Rising Stars leadership is invested in the mentorship and success of every participant and for that, I am very thankful!"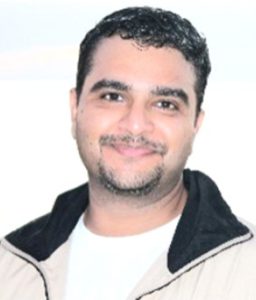 Anand Ranpara was an Associate Service Fellow with NIOSH at Field Study Branch of Respiratory Health Division based in Morgantown, West Virginia for 9 years. He earned a Doctor of Medicine degree from India in 2007 and practiced multiple disciplines in the field of medicine at a variety of hospitals. After pursuing master's degrees in public health (2011) and industrial hygiene (2014) from West Virginia University, his work at NIOSH involved exposure assessment of cleaning/disinfectant chemicals such as quaternary ammonium compounds, and harmful volatile organic compounds (VOCs) using gas or liquid chromatography with mass spectrometry techniques. He collected and evaluated VOCs from high priority air samples for numerous field investigations such as HHEs and NORA projects. As a member of American Industrial Hygiene Association, he holds the position of vice president of Sampling and Laboratory Analysis Committee for 2022.
The Rising Stars Program cohort members and NIOSH leadership recognize the value and success of the program in providing the skills needed to guide the future of occupational safety and health.  Other programs at NIOSH focused on cultivating future leaders include the Aspiring Leaders Program, Administrative Career Advancement Program, and several Human Capital Signature Series offerings.
NIOSH leadership is excited for what's to come for these recent graduates. At the Rising Stars graduation ceremony in September, NIOSH Director, John Howard, MD, offered the following Tips for Success which are applicable to anyone.
Develop a personal vision of your career objectives. Objectives provide a roadmap to where you want to go.
Seek out appropriate mentors.
Continue to seek developmental assignments.
Always challenge yourself.
Look at your social network to learn about opportunities that you may not know about.
Always look for ways to improve – self-monitoring and gaining insight: What are you doing?
Seek real feedback. Negative feedback is a part of the growth experience.
Learn from mistakes. There is nothing better for success than failure.  It's an opportunity to learn.
What can you learn from events happening around you? This will help you gain perspective.
Be very skeptical of the answers that you seek. This helps you balance positive and negatives.
Amanda Dunnick, MPH, is a Lead Human Capital and Workforce Development Specialist in the NIOSH Human Capital Management Office.
Margaret Banton, MSA, SPHR, SHRM-SCP, is a Senior Human Capital Advisor in the NIOSH Human Capital Management Office.
Constance Franklin, MPA, is a Public Health Analyst in the NIOSH Human Capital Management Office.
Posted on

by
---
Page last reviewed:
November 14, 2022
Page last updated:
November 14, 2022