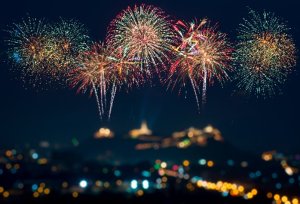 The blog content comes from the NIOSH Manufacturing Mondays series.
The Fourth of July is the quintessential American holiday. Not only are we celebrating the birth of our nation, but we take a break in the heat of summer to participate in parades, cookouts, swimming, and FIREWORKS!   
While many of us enjoy the exhilaration of a professional fireworks display: the flashes of light, bright colors, and explosive noises, most of us have probably never thought much about what goes into making the fireworks, how they are detonated, and what safety precautions must be taken for the workers involved in these processes.
Fireworks were first used to celebrate July 4th in 1777 at the original celebration of independence in Philadelphia. Since then, they are a regular part of the holiday. The manufacture of pyrotechnics is a somewhat complex and a carefully organized process. The powdered chemicals are sifted with a brass screen (brass will not create sparks), then carefully mixed by hand or in a rotary blender. Water is added to the mixture to form a dough which is put in pans. The dough is then cut into small dice called stars.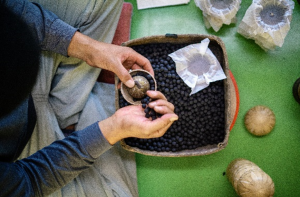 The stars are combined with black powder in a cardboard tube which is covered in string and then heavy paste-soaked paper. After they are dry, the fireworks are stored until ready to use.
Safety is obviously a huge concern for this industry. Electricity is the primary threat. Electrical outlets are located outside of the workplace, the work is generally done by hand, workers wear only 100% cotton clothing, ground themselves when entering the workplace and are attached to grounding wires while working. The facilities that house fireworks production tend to be small so that no worker is far from an exit.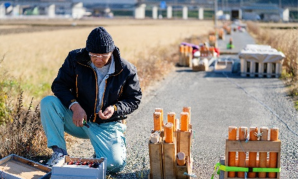 The technicians responsible for launching professional displays tend to work for the same company that manufactures the devices. These individuals are trained not only to provide an entertaining event, but also to protect the safety of themselves and others around them. Multiple OSHA standards apply to the detonation of a fireworks display. These include hazard communication, noise, maritime (when displays originate on barges in water), hazardous substances, electrical, and several others.
When you are enjoying your local fireworks display this holiday, remember the events that led to our independence as well as the safety of those creating the show.
For more information:
Fourth of July: Independence Day
How Products are Made: Fireworks
OSHA| Process Safety Management for Pyrotechnics and Explosives Manufacturing
OSHA| Health and Safety Topics: Pyrotechnics
Jenny Topmiller, MS, NIOSH Manufacturing Sector Program Co-Coordinator.
RJ Matetic, MS, PhD, NIOSH Associate Director for Manufacturing.
Gary Roth, MS, PhD, NIOSH Manufacturing Sector Program Co-Coordinator.
Richard Current, PE, NIOSH Manufacturing Sector Program Assistant Coordinator.
Adam Smith, PhD, NIOSH Manufacturing Sector Program Assistant Coordinator.
The Manufacturing Program highlights activities within the program and throughout the world of Manufacturing. To share your ideas for future topics contact us at mnf-program@cdc.gov.
Posted on

by
---
Page last reviewed:
July 1, 2022
Page last updated:
July 1, 2022