Mining, Maritime, and More: NIOSH's Spokane Research Laboratory's Expanded Mission Serves Broad Array of Industries
Posted on

by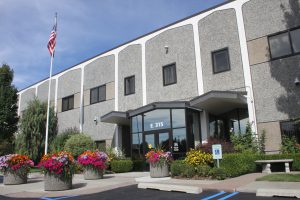 NIOSH's Spokane Research Laboratory (SRL), located in the Eastern Washington city of Spokane, is the largest NIOSH facility west of the Mississippi River and has a history dating back to the post World War II era. The purpose-built facility has a long track record of supporting engineering research, but today its mission has expanded to encompass research in areas like industrial hygiene, geophysics, heat stress, and social science. This broader portfolio allows the lab's researchers from the Spokane Mining Research Division and the Western States Division housed at the lab to address health and safety issues for a wide range of industries whether on the water in one of the maritime industries or underground in mines across the United States.
The Spokane Research Laboratory celebrated its 70th anniversary in 2021 starting life in 1951 as a field location for the U.S. Bureau of Mines (USBM) Northwest Electro-development Laboratory (now the Albany Research Center) in Albany, Oregon. Increased mining activity at the deep underground lead and silver mines in the nearby Coeur d' Alene Mining District in North Idaho made the location in Spokane ideal for working with these mines while providing the infrastructure the facility would need to conduct its research.
Early research at the facility focused on issues related to deep underground hard rock mining including developing better ground support technologies, waste disposal techniques, and prevention of rock bursts (rapid failure of rock structures in deep hard rock mines due to pressure exerted by the weight of the mountain). These topics expanded in 1977 with the passing of the Federal Mine Safety and Health Amendments Act which extended USBMs research mandate to all sectors of the mining industry. Work in this era included research on mobile roof support systems for underground coal mines and environmental work on issues like acid mine drainage.
In 1996, the U.S. Bureau of Mines was closed by Congress, resulting in 1200 USBM employees across the country being laid off and another 600 being transferred to other Federal agencies including the Department of Energy (which is where the Albany, Oregon research center is located  today), U.S. Geological Survey, and Bureau of Land Management. Ultimately,  413 employees from the USBM Health and Safety Research Program including 77 employees of the SRL were transferred to NIOSH. The focus of SRL's research also shifted to purely topics affecting health and safety of the nation's miners.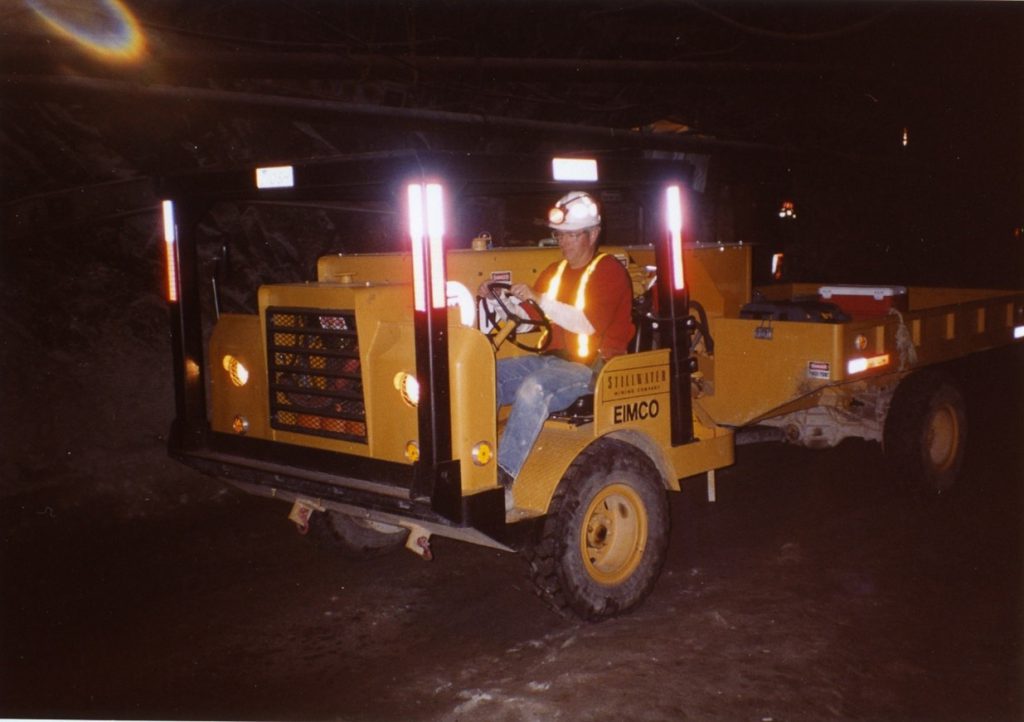 Some project highlights of the last 20 years of mining research in Spokane include the development of the Zero Emissions Utility Solution (ZEUS), a hydrogen-powered mine utility vehicle. Diesel emissions from vehicles used in underground mines pose a threat to miner's health and can cause lung-related issues including cancer. The ZEUS used hydrogen gas stored in a metal hydride storage system to fuel a converted diesel engine. The resulting exhaust was essentially just water vapor, no diesel emissions at all. The vehicle was tested at the NIOSH Reardan Auxiliary Site (a decommissioned Atlas nuclear missile silo located 20 miles west of Spokane) and then in the field at the Stillwater platinum mine in Western Montana.
Spokane Research Laboratory's decade's long work on ground support resulted in many new methods for monitoring ground stress and notifying workers of changing conditions. Engineers at SRL developed and patented an instrumented roof bolt that contained a series of strain gauges that could be installed in a mine and monitor for changes in pressure on the bolt and notify workers of increasing pressure or a sudden drop in pressure that could indicate a failure of the rock around them.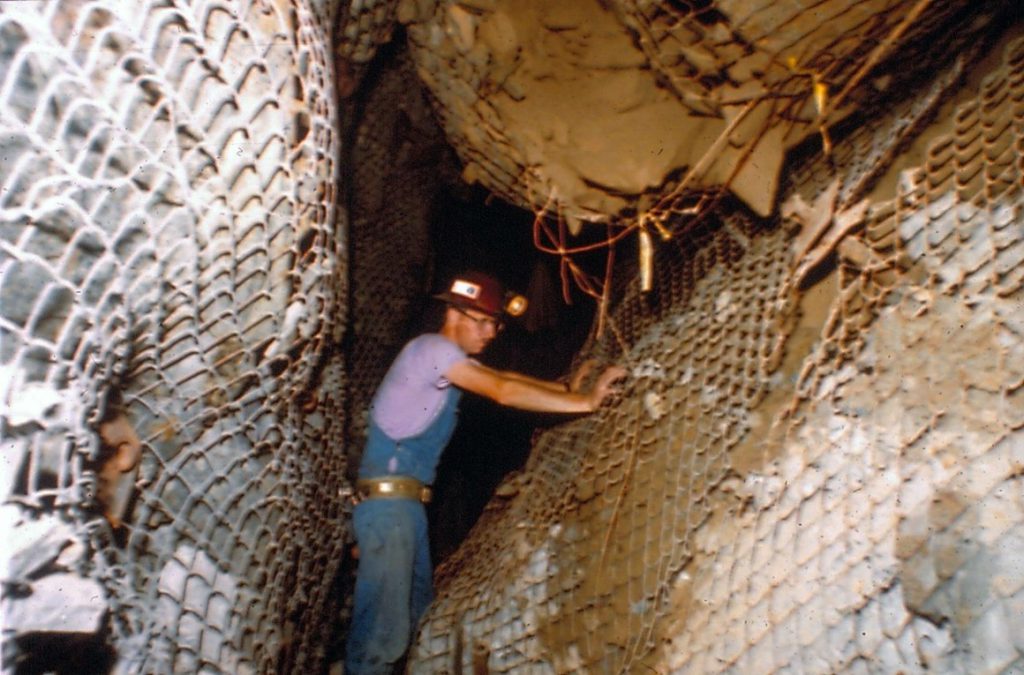 Researchers also tested ground monitoring using photogrammetry and geographic information systems (GIS). Using a pair of digital cameras and associated software, researchers were able to monitor the movement and deformation of sections of rock walls by comparing a series of photos taken over time. These comparisons could show slow deformation over time that may be missed by visual inspection alone.
The lab's seismologists have also been using GIS to map and model the ground's response as mining progresses. By using a network of seismic sensors installed at mines, researchers have been able to combine seismic readings with maps of the underground workings to visualize the change in stress on mine openings. These visualizations can provide mine operators with valuable information about conditions in working areas of the mine and help them plan additional maintenance or mitigation measures to address the movement or remove workers if an area becomes too dangerous.
In 2016, the Spokane Mining Research Division initiated the Miner Health Program. This program was established to conduct research related to miner health and workplace exposures; understand the role of work and non-work factors; and transfer findings to the mining community. The addition of public health and medical staff to the division, along with a newly constructed industrial hygiene laboratory, are important steps toward the goals of understanding miner health risk factors and improving their ability to maintain their health while working and in retirement. Current research under this program includes developing interventions to monitor and mitigate heat stress and fatigue and studying miner health and occupational exposure data to target future efforts.
The division's research engineers have been developing interventions to improve the safety of mining machinery.  Early work involved the development and testing of sensors mounted on mobile equipment to help operators avoid collisions with other vehicles, workers on foot, and mine structures. More recently engineers have been applying new technology to improve safety during the maintenance of conveyor systems by alerting mine staff to the presence of workers in hazardous areas, and by improving lockout/tagout procedures using distributed sensors and mobile devices. Researchers are also studying ways to ensure the safety of workers and operators near autonomous haulage equipment as more mines in the U.S. consider automation and robotics technology.
In 2015, the mining safety researchers at SRL were joined by the staff of the newly formed Western States Division (WSD). WSD is headquartered at the Spokane Research Laboratory, but also has staff at offices in Denver, Colorado and Anchorage, Alaska. The division focuses on occupational safety and health issues primarily in the Western U.S. through research conducted under three broad programs:
Oil and Gas Extraction
Maritime Safety and Health
Western Region Outreach and Epidemiology
The NIOSH Oil and Gas Extraction Sector Program focuses on health and safety issues in the onshore oil and gas extraction industry. Research has included work on silica exposure assessment and control, hydrocarbon gas and vapor exposure associated with manual tank gauging, motor vehicle safety, and developing an industry-specific surveillance system to track workplace fatalities in the industry.
WSD's maritime safety and health work is done through NIOSH's Center for Maritime Safety and Health Studies (CMSHS) which is led by WSD staff in Spokane and serves as a hub for intramural and extramural researchers to work together on various projects, while developing research partnerships with industry, academia, labor, government agencies, and safety organizations throughout the U.S. and the world. Current focus areas include: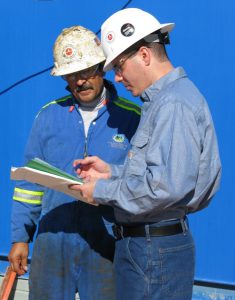 epidemiologic analysis to understand risks associated with fatalities,
nonfatal traumatic injuries, and cumulative musculoskeletal injuries in commercial fishing and seafood processing,
design of engineering interventions to prevent winch entanglements on commercial fishing vessels, and promote adoption of those interventions among fishermen,
analyses of factors associated with vessel casualties and disasters, and identification of relevant prevention strategies,
and assessment of exposures associated with coatings removal methods in shipyards.
The Western Region Outreach and Epidemiology program at WSD covers a wide range of other programmatic areas critical to improving safety in the western U.S. including work in wildland firefighting, aviation safety and health, the NIOSH American Indian and Alaska Native (AI/AN) Initiative, and research in the cannabis industry in collaboration with CDC and other NIOSH Divisions.
Looking beyond the 70th anniversary of the laboratory and the 50th anniversary of NIOSH, SRL's complement of research staff has been growing the last few years adding capacity in engineering, industrial hygiene, social science, and epidemiology to address new areas of research including assessment of miner's health, dust exposure in mineral processing facilities, evaluating ergonomic interventions for seafood processors, and understanding the work and social factors that lead to adverse health outcomes among seafood processing workers.
Theodore D. Teske, MA, Health Communication Specialist, NIOSH Western States Division.
Danielle Mancillas, DBA, Health Communication Specialist, NIOSH Spokane Mining Research Division.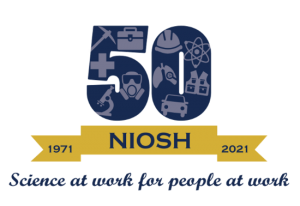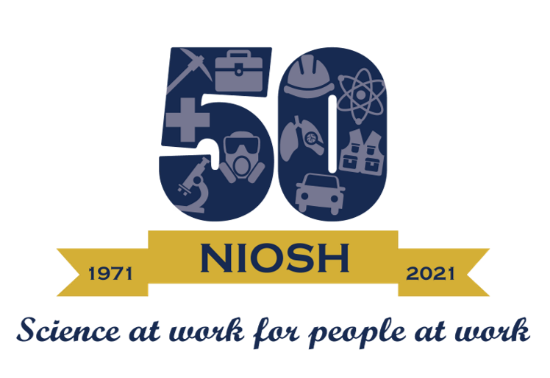 This blog is part of a series for the NIOSH 50th Anniversary. For more information visit our website.
Posted on

by
---
Page last reviewed:
February 23, 2022
Page last updated:
February 23, 2022