A Final Look at Our 50th Anniversary Commemoration
Posted on

by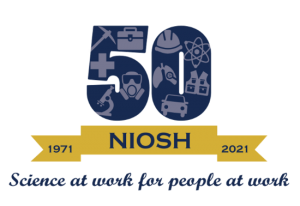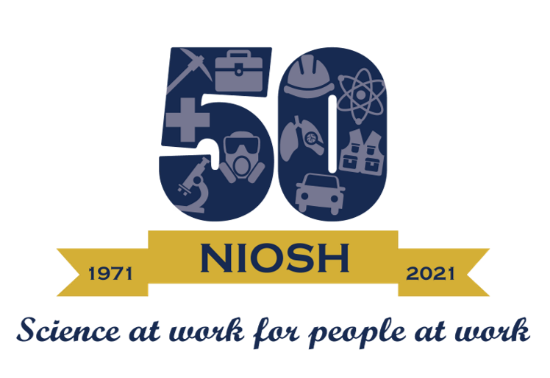 We hope you found a way to help us celebrate NIOSH's 50th anniversary year.  Commemorating a milestone such as this while the world—including NIOSH— fights a pandemic, has presented some unique challenges. NIOSH staff adjusted accordingly and produced a series of events and products worthy of our golden anniversary. If you missed any of these the first time around, please check them out as they contain a wealth of historical information on what has formed NIOSH into what it is today.
The video NIOSH 50th Anniversary: A History of Occupational Safety and Health is a must see.
To celebrate our science NIOSH hosted an online Science Seminar Series.
Looking Back: The Important Role of Science in Fulfilling the Occupational Safety and Health Act– This webinar features current and past NIOSH leaders discussing key scientific accomplishments during their tenure.
Behind the Science: Spotlight on NIOSH Field and Laboratory Research Webinar– This webinar includes highlights of three scientific research activities from field and laboratory researchers:  the 30-year NIOSH involvement in mining-induced seismicity research; NIOSH research to identify a workplace hazard from inhaled butter flavoring vapors causing severe lung damage; and the research to practice story of the NIOSH respirator research and conformity assessment effort to advance technology, ensuring first responders are equipped with appropriate chemical, biological, radiological and nuclear (CBRN) protective respirators.
Spotlight on Intervention and Translational Research – This webinar highlights the development of the continuous personal dust monitor; the communication campaign to increase use of personal flotation devices in commercial fishing; intervention research to decrease the effects of respirable crystalline silica in construction; and highlights from the 25-year Childhood Agricultural Injury Prevention Initiative.
Several of our partners recognized the successes and accomplishments resulting from collaborations with NIOSH. Read the summaries on the partner section of our 50th anniversary website.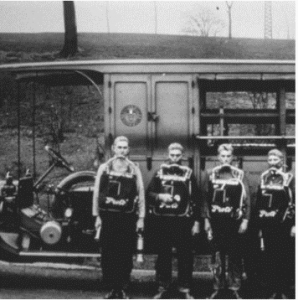 We embraced #ThrowbackThursday on Instagram to highlight historic NIOSH photos.
A 50th anniversary blog series highlighted many of our research and prevention efforts.
We updated the NIOSH Timeline with Notable Milestones in NIOSH History 1971-2021.
The 2021 NIOSH Bibliography contains a special section highlighting the institute's accomplishments over the first 50 years.
In 2021, the Research Rounds section of NIOSH eNews included a limited series, "NIOSH Then" looking back at research efforts inside and outside of NIOSH from the past 50 years. See the eNews section of the 50th anniversary website for links to all of the articles.
As we close out our 50th anniversary year, we want to thank everyone who took the time to celebrate with us, whether participating in a webinar, posting a memory, or sharing a word of appreciation for all the work NIOSH has done over the past 50 years.  The work highlighted in these 50th anniversary products makes me proud to represent everybody at NIOSH. The first 50 years have seen many occupational safety and health scientific accomplishments. The key to NIOSH's continued success lies in our ability to adjust the strategic direction of our science to the ever-changing world of work, workplaces, and the workforce. I speak for all of us when I say, "Let's look forward to what NIOSH can do in its next 50 years."
Wishing you a happy and safe holiday season and hope for a safe and healthy 2022!
John Howard, MD
Director, NIOSH
Posted on

by
---
Page last reviewed:
December 28, 2021
Page last updated:
December 28, 2021