Updated OSHA-NIOSH Small Business Safety and Health Handbook: Making Workplaces Safer with Checklists
Posted on

by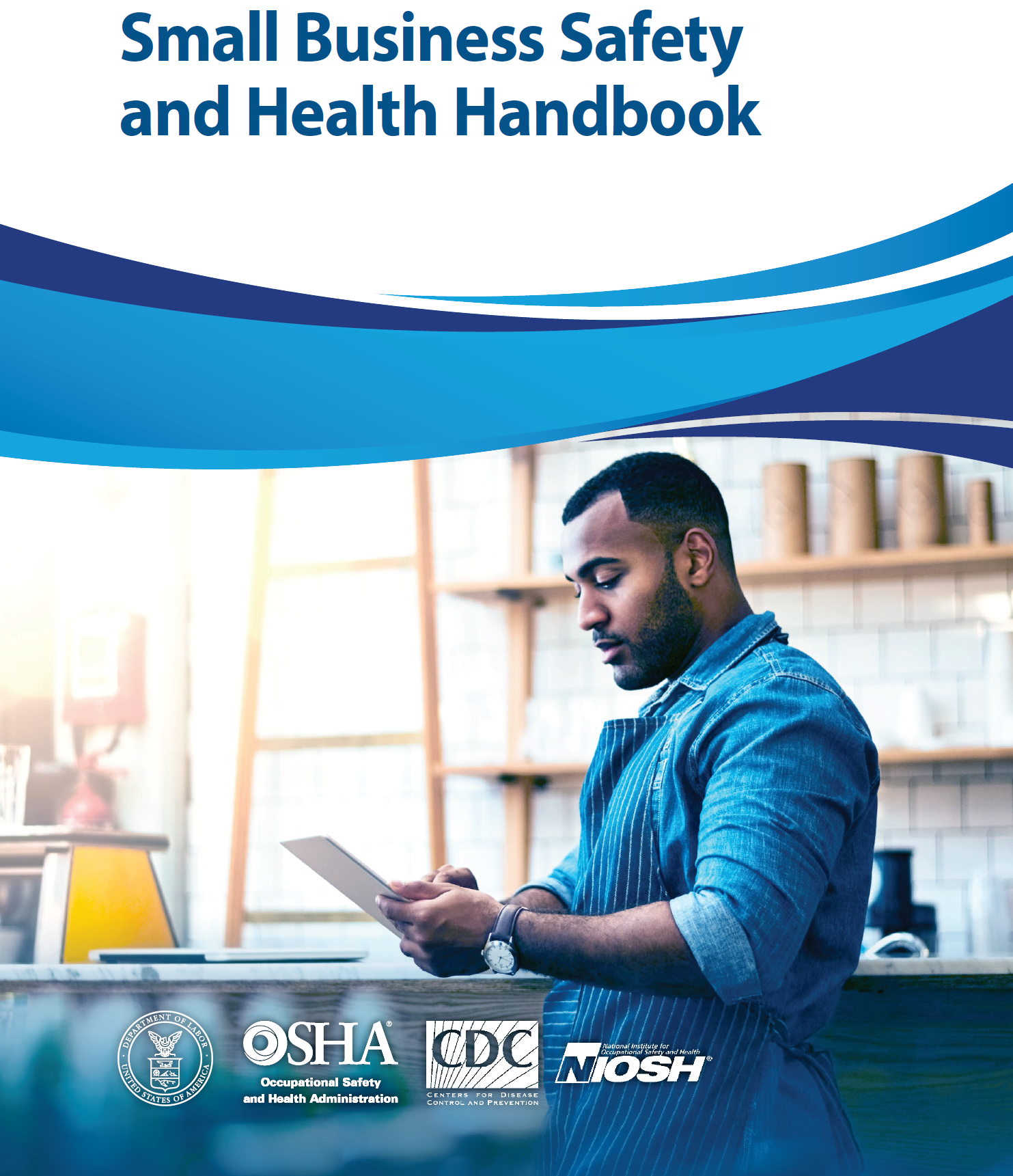 Small business owners want to ensure their workers go home safe and healthy at the end of the day. However, small businesses tend to experience higher rates of workplace injury and illness than larger businesses. In general, many small businesses do not have a full-time industrial hygienist or certified safety professional on staff. The volume of safety and health information, regulations, and guidance can feel overwhelming, and many of the topics can be complex.
With the updated OSHA-NIOSH Small Business Safety and Health Handbook, small business owners have access to self-inspection checklists to support safe practices in the workplace. This general guide may be useful for employers in all industry sectors.
What's Inside?
This free handbook summarizes the benefits of an effective safety and health program, provides self-inspection checklists for employers to identify workplace hazards, and reviews key workplace safety and health resources for small businesses.
This handbook has been a popular choice for many small business owners over the years. The checklists in the updated version can now either be checked off in the electronic PDF version or conveniently printed for paper filing.
Self-Inspection Checklist topics include:
Safety and health programs
General work environment and housekeeping
Posting of required safety and health information
Recordkeeping and reporting
Compressed gas cylinders
Electrical safety
Exit routes and emergency planning
Fire protection
Hand and portable power tools and equipment
Hazard communication and chemicals
Lockout/tagout procedures
Machinery and machine guarding
Materials handling and storage
Medical services and first aid
Noise exposure
Permit-required confined spaces
Personal protective equipment
Respiratory protection
Walking-working surfaces
Welding, cutting, and blazing
At the end of the handbook, users will also find a list of OSHA, NIOSH, and other resources, along with brief descriptions.
What's Next?
The updated Small Business Safety and Health Handbook will be available exclusively online. OSHA and NIOSH will periodically update the checklists and add new topics so that small business users will know they have access to up-to-date information.
Let us know your thoughts on this updated handbook and if you have any suggestions for additional checklist topics.
Brenda Jacklitsch, PhD, MS, is Coordinator of the NIOSH Small Business Assistance Program and a research health scientist in the Division of Science Integration.
Tom Cunningham, PhD, is a Senior Scientist in the NIOSH Division of Science Integration.
Garrett Burnett, MS, MBA, is an Assistant Coordinator of the NIOSH Small Business Assistance Program and a health communication specialist in the Office of Communication and Research to Practice.
Posted on

by
---
Page last reviewed:
August 5, 2021
Page last updated:
August 5, 2021