NIOSH Program Portfolio: Promoting research collaboration for 16 years and counting
Posted on

by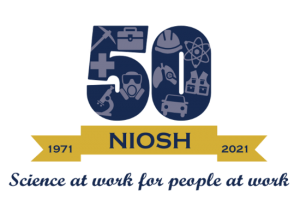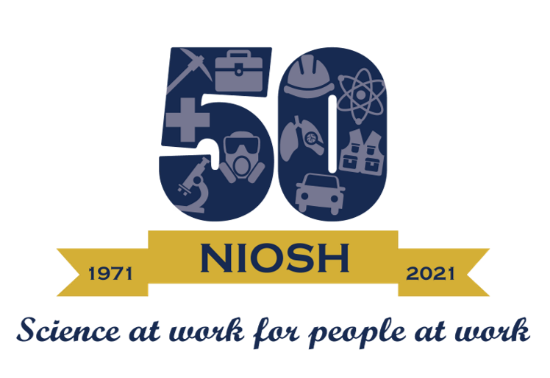 Throughout its 50-year history, NIOSH has been faced with a vast array of occupational safety and health issues across workplaces and a finite amount of resources to address them. In 2004, NIOSH developed the Program Portfolio as a way to select research priorities, communicate research findings, and evaluate the effectiveness of our research. The Program Portfolio consists of virtual research programs that focus on specific industries, health and safety issues, and other specialized areas. These virtual programs provide opportunities for NIOSH researchers across disciplines and in different cities to collaborate, helping overcome the challenges of working as a team across distances.
Types of Programs
Since NIOSH is steward of the National Occupational Research Agenda (NORA), we have adopted the same framework for our research programs. NIOSH has 10 sector programs that focus on a specific industry sectors, and seven cross-sector programs that focus on specific health and safety issues.
Sectors
Agriculture, Forestry, and Fishing
Construction
Healthcare and Social Assistance
Manufacturing
Mining
Oil and Gas Extraction
Public Safety
Services
Wholesale and Retail Trade
Transportation, Warehousing, and Utilities
Cross-Sectors
Cancer, Reproductive, Cardiovascular and Other Chronic Disease Prevention
Hearing Loss Prevention
Immune, Infectious and Dermal Disease Prevention
Musculoskeletal Health
Respiratory Health
Traumatic Injury Prevention
Healthy Work Design and Well-Being
NIOSH also has 20 core and specialty programs that represent core activities (e.g., surveillance), mandates (e.g., Health Hazard Evaluations), special emphasis areas (e.g., occupational health equity), and methodological approaches (e.g., exposure assessment). Of particular note are the 6 virtual centers:
Altogether, these 47 programs make up the NIOSH Program Portfolio.
Program Activities
Each program is led by a team of 2-5 NIOSH staff. Most program portfolio leaders split their time between program portfolio activities and other responsibilities (e.g., management, research project development and execution). These leaders carry out several critical functions to support the NIOSH mission.
Co-lead NORA Councils
Each sector and cross-sector has a NORA council made up of stakeholders from universities, large and small businesses, professional societies, government agencies, and worker organizations. Councils have three purposes: 1) information sharing, 2) building relationships, and 3) promoting evidence-based practices. One NIOSH program leader serves as the co-chair of the council along with an external co-chair. NIOSH program leaders also help plan and run meetings, lead workgroups, and assist with various other activities the councils undertake.
Set Research Direction
Program leaders have historically set the research direction for NIOSH by developing research goals. Most recently, sector, cross-sector, and core and specialty programs worked together to write the NIOSH Strategic Plan for fiscal years 2019-2023. NIOSH program leaders carefully considered draft NORA agendas when developing the goals, deciding which NORA objectives, or pieces of objectives, NIOSH was best suited to adopt using its unique expertise, facilities, and other resources. The research projects funded under the NIOSH Strategic Plan represent NIOSH's research contribution to NORA. Program leaders also provide input into new and potential research projects, helping to craft research studies that will fill research gaps, meet stakeholder needs, and make a positive impact on the health and safety of workers.
Share Research Findings
Program leaders are responsible for knowing what NIOSH research is happening within their program area. They share relevant NIOSH research findings and products with their NORA councils and other partners who may find them useful. Each program also maintains a public website with information and resources.
Participate in Program Evaluation Activities
NIOSH is strongly committed to evaluation, which is a scientific, systematic investigation to answer questions about an activity, program, or policy. At NIOSH, evaluation is used to better understand strengths and challenges of programs and make improvements going forward. The information gained through evaluations helps NIOSH make the best use of its finite resources and maximize its contributions to occupational safety and health.
Evaluation occurs at multiple levels at NIOSH. At the broadest scale, NIOSH commissions in-depth evaluations of individual programs with a peer-review and scoring component. Program leaders develop evidence packages that detail the research conducted and its contribution to improved occupational safety and health. On a smaller scale, each year programs author Program Performance One-Pagers (PPOPs), which describe the relevance and impact of NIOSH programs in a short and easy to understand format. Other evaluation activities, such as developing logic models for goals, are done on an ad hoc basis by program leaders.
To Learn More
Watch for upcoming blogs from some of the NIOSH sector and cross-sector programs highlighting their work. Also check out the directory of program websites and the Program Performance One-Pagers.
Emily J.K. Novicki, MA, MPH is a health scientist in the NIOSH Office of Policy, Planning and Evaluation.
This blog is part of a series for the NIOSH 50th Anniversary. Stay up to date on how we're celebrating NIOSH's 50th Anniversary on our website.
Posted on

by
---
Page last reviewed:
May 11, 2021
Page last updated:
May 11, 2021