NIOSH Directors
Posted on

by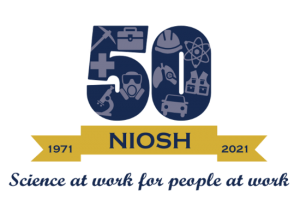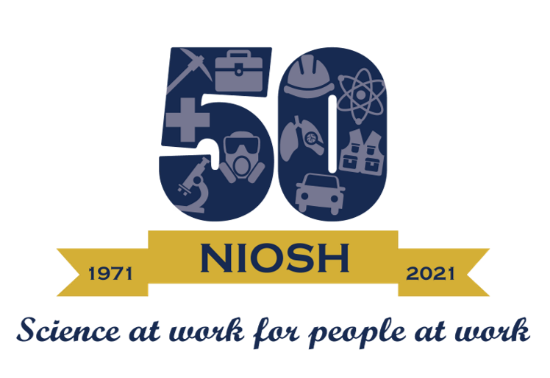 Since the creation of the National Institute for Occupational Safety and Health (NIOSH) in 1971, the Institute has had six Directors who shaped NIOSH into what it is today. The Occupational Safety and Health Act states "The Institute shall be headed by a Director who shall be appointed by the Secretary of Health and Human Services, and who shall serve for a term of six years unless previously removed by the Secretary of Health and Human Services." Summaries of the accomplishments of each of the NIOSH directors are included below.
1971-1975 Marcus M. Key, MD
Marcus M. Key, MD, was appointed as the first NIOSH director in 1971. Previously Key had been the Assistant Surgeon General and director of the Bureau of Occupational Safety and Health. Key studied at Columbia University but in 1943 his studies were interrupted by military service in World War II.[1] He served in the 20th Air Force as a B-29 navigator and radar navigator-bombardier, flying ten combat missions in the Pacific including the "Last Mission" of the Bombing of Tokyo in August 1945.[2]  He returned to Columbia University in 1947, earning his A.B. in 1949 and M.D. in 1952. In 1954 he earned a Master of Industrial Health at the Harvard University School of Public Health.
At NIOSH, Dr. Key oversaw 475 employees and worked with an initial budget of $17.8 million.[3] Criteria Documents became a top priority during the 1970s. By the end of 1973, 13 Criteria Documents had been released. The first Criteria Document, also the first to be acted on by OSHA, was for asbestos.[4] It was published in 1971 and subsequently revised (1976) with a more stringent recommended standard. Among his accomplishments at NIOSH, Dr. Key oversaw a coordinated investigation into health concerns related to workplace exposure to vinyl chloride and issued recommendations for exposure limits to vinyl chloride. Key resigned in 1975. He was a professor at the University of Texas at Houston in the School of Public Health.[5] He died on October 31, 2020.
1975-1978 John F. (Jack) Finklea, MD, PhD
John F. (Jack) Finklea, MD, PhD, was appointed by the Secretary of HHS as director of the National Institute for Occupational Safety and Health in April, 1975. Dr. Finklea worked to accelerate health hazard research, especially in the chemical industry. A native of Florence, South Carolina, Finklea earned his B.S. from Davidson College at Davidson, N.C., and his M.D. from the Medical University of South Carolina. He also received master's and doctorate degrees in public health from the University of Michigan.
Over Finklea's tenure, NIOSH identified 65 potentially dangerous substances found at job sites, as compared to the 23 such warnings issued during the first four years of NIOSH's existence.[6] Within months of his appointment, NIOSH began issuing a steady stream of alerts on toxic substances.[7] Under Dr. Finklea's leadership, NIOSH issued a register of 100 chemical compounds considered potential carcinogens. He encouraged cooperation between NIOSH, the Occupational Safety and Health Administration (OSHA), and chemical process companies in the effort.[8] He worked to increase awareness for birth defects, miscarriages, and other reproduction-related problems stemming from chemical and radiological exposure.[9] Additionally, Dr. Finklea called on Congress to adopt toxic substances legislation related to carcinogenic pesticides, and Kepone in particular.[10]
With NIOSH's limited resources, Finklea chose to focus NIOSH research on publishing Criteria Documents. Preparation of the documents accounted for over 40% of NIOSH's budget.[11] The first generation of Criteria Documents consisted of literature reviews and risk assessments and were organized around individual chemicals. During Dr. Finklea's tenure NIOSH introduced Criteria Documents devoted to work practices and to groups of substances.[4] After leaving NIOHS, Dr. Finklea was a professor at the University of Alabama at Birmingham.[5] Dr. Finklea died on December 22, 2000.
1978-1981 Anthony Robbins, MD, MPA
Anthony Robbins, MD, MPA, became the NIOSH director in December 1978. He previously directed the Vermont and Colorado health departments.[12] Dr. Robbins received his BA from Harvard College, MD from Yale Medical School (cum laude), and his MPA from the John F. Kennedy School of Government, Harvard University [13]
During his tenure at NIOSH he shifted the agency's focus from Criteria Documents to Health Hazard Evaluations, epidemiological studies, worker notification projects, and the collection and analysis of statistical information, often with state and local health departments. These new emphases can be seen in Dr. Robbins' involvement as White House advisor on the Three Mile Island reactor accident in 1979. After the accident, NIOSH helped the Nuclear Regulatory Commission set up a registry of workers and design a research program to explore occupational exposures to radiation. [4] Dr. Robbins received his Public Health Service commission in the fall of 1979.[14]
After leaving NIOSH, Dr. Robbins served as a staff member for the Committee on Energy and Commerce, U.S. House of Representatives, from 1981 to 1986.[15] Dr. Robbins directed the National Vaccine Program and served as President of the American Public Health Association 1983. He was also the treasurer of the International Physicians for the Prevention of Nuclear War.  Dr. Robbins is currently a Professor of Public Health at Tufts University School of Medicine and Co-Editor of the Journal of Public Health Policy.[13]
1981-1993 Donald Millar, MD, DTPH
Donald Millar, MD, DTPH, was the fourth NIOSH director. Millar earned a BS in chemistry from the University of Richmond, an MD from the Medical College of Virginia, and his DTPH (the equivalent to a Master's in public health), from the London School of Hygiene and Tropical Medicine. Millar began working for the Centers for Disease Control and Prevention in 1961. He led the CDC's Smallpox Eradication Program until 1970.
As director, Dr. Millar expanded NIOSH's focus beyond chemical hazards. He led studies on topics including vibration syndrome caused by vibrating tools such as pneumatic hammers and gasoline chain saws; electrocution from metal ladders touching power lines; and occupational fatalities in confined spaces. Dr. Millar spearheaded an effort to organize NIOSH research around the top ten leading work-related diseases and injuries. Under this effort, NIOSH strategically grouped research under these topics to target the most important workplace health and safety issues.
For his work, Dr. Millar was twice honored with the Distinguished Service Medal (1983 and 1989), the highest honor bestowed by the United States Public Health Service. He was named Honorary Fellow of the Faculty of Occupational Medicine, Royal College of Physicians, London (U.K.). He received the William S. Knudsen Award from the American College of Occupational and Environmental Medicine for "outstanding contributions to occupational medicine." In 1993, Millar was given the William Steiger Memorial Award from the American Conference of Governmental Industrial Hygienists, the Health Watch Award for "outstanding contributions toward improving the health of minority populations", and the Surgeon General's Medallion for "exceptional skill and fortitude. After leaving NIOSH Dr. Millar started an occupational and environmental health consulting company and served as vice chairman of the Public Health Policy Advisory Board.[16]  He was an accomplished musician and played with the DeKalb Symphony Orchestra in Gainesville, Georgia.  He died on August 30, 2015.
1994-2000 Linda Rosenstock, MD, MPH
Linda Rosenstock, MD, MPH, was the 5th NIOSH director. She earned an AB from Brandeis University and an MD and an MPH from Johns Hopkins University. At the University of Washington, Dr. Rosenstock was as Professor in the School of Medicine and the School of Public Health and Community Medicine. She was also active in clinical practice in both general internal medicine and occupational and environmental medicine. She chaired the United Auto Workers/General Motors Occupational Health Advisory Board.
The NIOSH Office of the Director was moved from Rockville, Maryland to Atlanta, Georgia in 1981. When Dr. Rosenstock became NIOSH director in 1994, she moved the NIOSH headquarters to Washington D.C. where it remains today. Early in her tenure as director, Congress threatened to dissolve the Institute. The effort was unsuccessful and following this threat, NIOSH's responsibilities, staff, and budget grew.[17, 11]
As director of NIOSH, Dr. Rosenstock was instrumental in creating the National Occupational Research Agenda, a framework for guiding occupational safety and health research. She led this effort, which involved hundreds of external partners, to identify pressing workplace health risks and to collaborate with partners to address them. During Dr. Rosenstock's tenure, NIOSH acquired the health and safety functions of the former Bureau of Mines and its staff of 400 in the Pittsburgh and Spokane research centers. Dr. Rosenstock emphasized practical recommendations, including new NIOSH respirator testing and certification requirements and the use of engineering controls in industry.[18] For her work at NIOSH, Dr. Rosenstock received the Presidential Distinguished Executive Rank Award, the government's highest executive service award. Additionally, the Institute's successes were honored by Vice President Gore with a Hammer Award for excellence in reinventing government.
After leaving NIOSH, Dr. Rosenstock served as the Dean of the UCLA Fielding School of Public Health from 2000-2012. She is an Honorary Fellow of the Royal College of Physicians and served as chair of the Association of Schools of Public Health and President of the Society of Medical Administrators. She is an elected member of the National Academy of Medicine (formerly IOM), co-chaired the IOM committee addressing public health workforce needs and chaired the IOM committee that authored the report "Clinical Preventive Services for Women: Closing the Gaps." In 2011, she was appointed by President Barack Obama to the Advisory Group on Prevention, Health Promotion and Integrative and Public Health.[19] She continues to serve on the faculty of the UCLA School of Public Health and School of Medicine.
2002–2008, 2009–present  John Howard, MD
John Howard, MD, is the longest-serving NIOSH director. He is the first director appointed to three 6-year terms. Howard received his MD from Loyola University, an MPH from the Harvard School of Public Health, a JD the University of California, Los Angeles, and a Master of Laws (LLM) in Administrative Law and Economic Regulation from The George Washington University.  He also received an MBA in Healthcare Management, from George Washington University.
Dr. Howard's early work in occupational health involved asbestos-exposed shipyard workers and he published research findings related to workplace exposure and occupational lung disease.[20] From 1991 to 2002, he served as the chief of the Division of Occupational Safety and Health in California's Department of Industrial Relations.
Dr. Howard was appointed NIOSH director on July 15, 2002.  Under his leadership, NIOSH has shifted its research efforts to focus on emerging technologies and the future of the U.S. workplace. Howard has overseen the launch of new initiatives in nanotechnology and robotics, as well as expanded efforts in Total Worker Health. He has also advocated for practical applications for research, promoting the "research-to-practice" (r2p) initiative to ensure that NIOSH's findings would turn into practices and products that would ultimately benefit workers. Howard has also led the expansion of the National Occupational Research Agenda, refocusing it around industry sectors.
President George W. Bush appointed Dr. Howard as a special coordinator to handle the medical issues afflicting 9/11 rescue workers, specifically those at the World Trade Center site. Howard introduced the World Trade Center (WTC) Medical Monitoring and Treatment Program, which offered medical help and screening to emergency workers. In 2011, with the enactment of the James Zadroga 9/11 Health and Compensation Act, Howard became Administrator of the World Trade Center Health Program a position he serves concurrently with his role as NIOSH director.[21]
After finishing his first term as director in 2008, Howard worked as a consultant with the US-Afghanistan Health Initiative. In September of 2009, he was again appointed NIOSH Director, and was reappointed for a third six-year term in 2015.
Dr. Howard has written numerous articles on occupational health law and policy and serves as a professorial lecturer in environmental and occupational health in the Milken Institute School of Public Health at The George Washington University in Washington, D.C.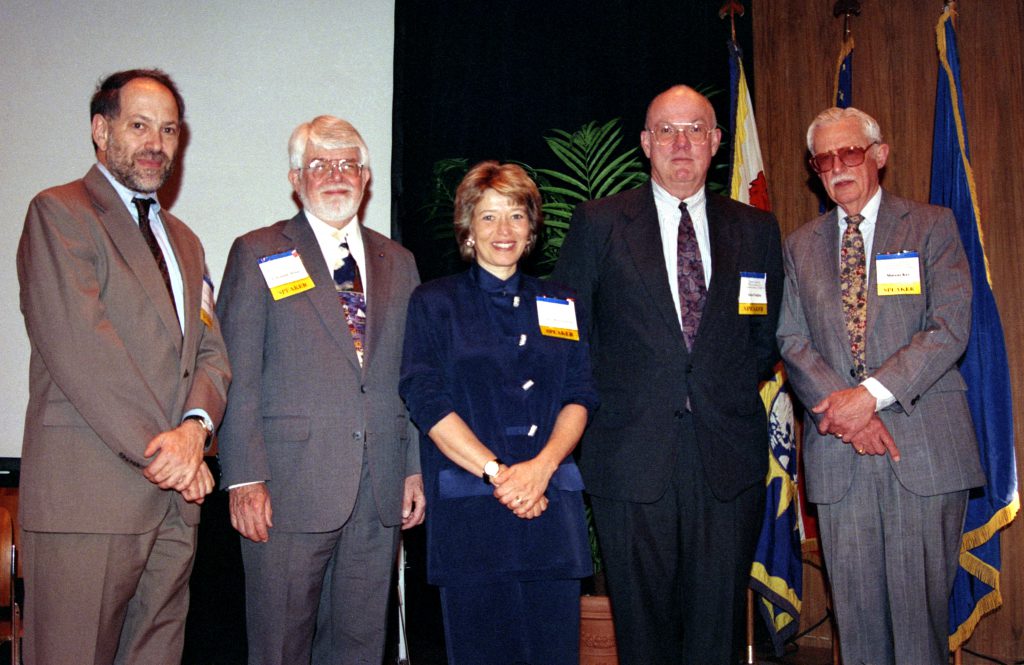 Julie Tisdale-Pardi, MA, is the NIOSH Science Blog Coordinator
This blog is part of a series for the NIOSH 50th Anniversary. Stay up to date on how we're celebrating NIOSH's 50th Anniversary on our website.
References
[1] Departments of Labor and Health, Education, and Welfare Appropriations for 1972: Hearings. U.S. House of Representatives. 1971. p. 342.
[2] "Dr. Marcus Malvin Key Obituary". Tribute Archive. Retrieved 2020-11-06.
[3] Seagle, Edgar F. (March 1972). "The Occupational Safety and Health Act of 1970 and the Department of Health, Education, and Welfare". American Journal of Public Health. 62: 411–413. doi:10.2105/ajph.62.3.411. PMC 1530067. PMID 5011174.
[4] Snyder, Lynne. [1998]. "The National Institute for Occupational Safety and Health, 1971–1996: A Brief History" Wikipedia Commons. https://commons.wikimedia.org/wiki/File:NIOSH_-_A_Brief_History.pdf
[5] Sun, M [1981]."Reagan reforms create upheaval at NIOSH". Science. 214 (4517):166-168,
https://science.sciencemag.org/content/214/4517/166/tab-pdf
[6] "Finklea Resigns as NIOSH Chief; Pressure Is Cited". The Washington Post. January 11, 1978. pp. A3.
[7] "The safety watchdog starts getting tough". Business Week. August 11, 1975. pp. 62D.
[8] "He's not afraid of controversy of ruffled feathers". Chemical Week. July 23, 1975. p. 40.
[9] Burnham, David (March 14, 1976). "Rise in Birth Defects Laid to Job Hazards". New York Times. p. 1.
[10] "More Kepone testimony". Chemical Week. February 18, 1976. p. 20.
[11] "The conflicts that roil NIOSH". Business Week, Industrial Edition. April 17, 1978. pp. 134J.
[12] American Public Health Association. "141 Annual Meeting Online Program". https://apha.confex.com/apha/141am/webprogramadapt/Person138149.html
[13] Tufts University School of Medicine, Anthony Robbins https://medicine.tufts.edu/faculty/anthony-robbins
[14] "Occupational Safety, Health Chief Fired". The Washington Post. March 6, 1981. https://www.washingtonpost.com/archive/politics/1981/03/06/occupational-safety-health-chief-fired/76c96b05-cac5-43c0-97e3-94f93fb52eef/
[15] The Children's Vaccine Initiative, Committee and Staff Biographies. https://www.ncbi.nlm.nih.gov/books/NBK236416/
[16] Wikipedia. "J. Donald Millar" accessed 2/8/2021. https://en.wikipedia.org/wiki/J._Donald_Millar
[17] "Biography, Dr. Linda Rosenstock". National Library of Medicine, National Institutes of Health. Accessed October 28, 2008.
[18] Blosser, Fred. "NIOSH Director Named Dean of UCLA School of Public Health". National Institute for Occupational Safety and Health. NIOSH – UPDATE September 15, 2000. Accessed October 29, 2008.
[19] Jonathan and Karin Fielding School of Public Health, Linda Rosenstock, https://ph.ucla.edu/faculty/rosenstock
[20] "NIOSH's John Howard Receives ISEA Distinguished Service Award". Occupational Hazards. Cleveland. 70 (2): 42. February 2008.
[21] "Director, National Institute for Occupational Safety and Health (NIOSH) | About | CDC". U.S. National Institute for Occupational Safety and Health. 12 July 2017. Retrieved 19 July 2017.
Posted on

by
---
Page last reviewed:
December 29, 2021
Page last updated:
December 29, 2021