NMAM 5th Edition
Posted on

by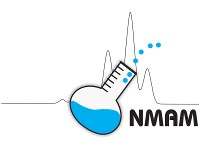 Workers in various industries and occupations can face health risks from exposure to airborne chemical and biological agents. These exposures are typically measured by monitoring workplace air.  Air monitoring can also be helpful to determine the effectiveness of controls that are used to minimize worker exposures.  While inhalation is the most likely route of exposure in occupational settings, other routes, such as dermal contact with chemical and biological agents, must also be considered.  Complementary biomonitoring methods can be used to assess occupational exposures to toxic chemical compounds through measurement of specific analytes such as the parent chemical, its metabolites and/or other biomarkers, in body fluids (normally blood and urine) and tissues.
Occupational hygienists and other public health professionals monitor worker exposures. The NIOSH Manual of Analytical Methods (NMAM) is a resource to help them select the best sampling and analytical method.  Now in its 5th edition, NMAM is a compilation of analytical and sampling methods for air, biological, surface (including dermal) and bulk samples that have been evaluated and validated for workplace exposure monitoring.  NIOSH sampling and analytical methods are intended to promote accuracy, sensitivity, and specificity in industrial hygiene analyses and related applications. The new version of NMAM is the first exclusively electronic edition.  Since it is published online, NMAM can be updated as new methods are developed and validated and as revised methods are evaluated and their performance verified.  The methods published in NMAM are relied upon by authoritative bodies such as accrediting organizations and regulatory agencies.  Besides sampling and analytical methods, NMAM also includes guidance chapters on portable instrumentation, sample collection, measurement of fibers, aerosol sampler design, and other guidance on specific areas of interest. The 5th edition of NMAM includes a new chapter on filter pore size.
To address requirements for harmonized methods for use by occupational hygiene laboratories, international voluntary consensus standard test methods have been developed and promulgated by ASTM International, the European Committee for Standardization (CEN) and the International Organization for Standardization (ISO). Like NIOSH methods, these consensus standard procedures describe aspects of sampling and sample preparation as well as measurement, although normally in exhaustive, specific detail. Other related consensus standards offer thorough guidance on sample collection, sample preparation, and analytical protocols. A main goal of ongoing NIOSH methods development activities is to ensure that NIOSH methods are harmonized with relevant international voluntary consensus standards.
Through effective use of national and international collaborations and resources, further advances in the field of industrial hygiene chemistry are underway and improvements in sampling and analytical protocols are continually being explored. NIOSH is keeping abreast of new industrial hygiene and biomonitoring methods and consensus standards developed globally. NIOSH researchers coordinate and collaborate externally and often consider suitable validated methods developed by other institutes and organizations, domestic as well as international for inclusion in NMAM.
The NIOSH Manual of Analytical Methods remains an invaluable global resource for the occupational hygiene profession. To help us address our goals for the NIOSH Manual of Analytical Methods, let us know if there are specific methods that are absent or need revision.  Ten guidance chapters have been published with the new 5th edition, what areas of additional guidance should be included in the future?
Kevin Ashley, Ph.D., is the Managing Editor of NIOSH Manual of Analytical Methods and a Research Chemist in the NIOSH Division of Applied Research and Technology. 
Posted on

by
---
Page last reviewed:
August 15, 2016
Page last updated:
August 15, 2016