Fire Fighter Fatality Investigation and Prevention Program
Posted on

by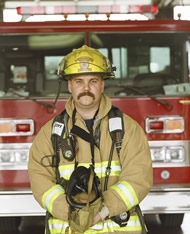 Each year an average of 105 fire fighters die in the line of duty. The National Institute for Occupational Safety and Health (NIOSH) is committed to preventing future fire fighter fatalities through research and prevention. In 1998 the NIOSH Fire Fighter Fatality Investigation and Prevention Program ("Fire Fighter Program") was created to conduct independent investigations of fire fighter line of duty deaths and to formulate recommendations for preventing future deaths and injuries. As NIOSH enters the 10th year of the Fire Fighter Program we are working to better reach small and rural fire departments with the results of our fatality investigation reports and prevention recommendations. We request your assistance in helping us achieve this goal. Please see the questions at the end of this blog and provide your input in the comment section below.
The Fire Fighter Program
The NIOSH Fire Fighter Fatality Investigation and Prevention Program conducts independent investigations of fire fighter line-of-duty-deaths to formulate recommendations for preventing future deaths and injuries. The program does not seek to determine fault or place blame on fire departments or individual fire fighters, but to learn from these tragic events and prevent future similar events. Investigations are prioritized using a decision flow chart. Investigation priorities will change depending on fatality data. NIOSH also conducts investigations of selected non-fatal injury events.
A NIOSH representative will contact the fire department to initiate an investigation. NIOSH investigators will review all applicable documents (e.g., department standard operating procedures, dispatch records, training records for the victim, Incident Commander and officers training records, the victim's medical records (where applicable), coroner/medical examiner's reports, death certificates, blueprints of the structure, police reports, photographs, video and other pertinent records and information. Additionally, investigators will interview fire department personnel and fire fighters who were on the scene at the time of the incident. NIOSH may work closely with other investigating agencies. When needed, NIOSH will enlist the assistance of external experts, such as experts in motor vehicle incident reconstruction or fire growth modeling.
Each investigation results in a report summarizing the incident, outlining the sequence of events that led to the fatality or injury, and includes recommendations for preventing future similar events. NIOSH disseminates these reports to the fire service in a number of ways including posting to the program website, mailings, and other methods detailed in the Communication section below.
NIOSH has worked closely with fire fighters, fire departments and external stakeholders in the fire service to prevent the national tragedy of fire fighter line-of-duty deaths. Since the inception of the Fire Fighter Program through November 2008, NIOSH has finalized 371 investigations of fire fighter fatalities in 48 states.
Input
NIOSH has repeatedly sought input in various forms to ensure that the Fire Fighter Program is meeting the needs of its stakeholders and to identify ways in which the program can be improved to increase its impact on the safety and health of fire fighters across the United States. A series of stakeholder meetings including one during the program's inception in 1998, another in 2006 and the 2008 stakeholder meeting this week in Rosemont, Illinois, have provided useful input. For more information on the 2008 stakeholder meeting, visit the 2008 stakeholder meeting section of the NIOSH fire fighter web pages, or visit the Federal Register notice to submit formal comments through the docket.
Communication
Based on comments from the stakeholder meetings and other independent evaluations, NIOSH has increased our Fire Fighter Program communication efforts. The fire fighter pages on the NIOSH website continue to be some of the most visited pages on the site with over 277,000 visits during 2007 alone. These web pages contain program information, links to all reports and publications, and the option of subscribing for notification when new products become available. Partnerships with fire service trade journals have increased the reach of the fatality investigation reports with the journals publishing summaries of fire fighter fatality reports. NIOSH also mails packets of reports to the more than 35,000 fire departments in the U.S. and presents the report findings at meetings and conferences across the country. In addition, NIOSH is utilizing new "social media" outlets to reach a larger audience with our prevention messages. We have created a MySpace page to get new and updated information to fire fighters, authored two blog posts on the NIOSH Science Blog to create a dialog about fire fighter issues (see also Preventing Fire Fighter Fatalities from Cardiovascular Events), and utilized NIOSH e-News to increase awareness about a specific safety advisory.
Reaching Small and Rural Fire Departments
We will continue to use these and other communication tools as we increase our efforts to reach small and rural fire departments. A recent evaluation by RTI International found that the majority of fire departments routinely reviewing and acting upon the Fire Fighter Program investigations are located in larger cities. We would like to hear your ideas about how to better reach and engage smaller fire departments. Are there ways in which we can provide the information to make it more useful? Do fire service personnel in small and rural fire departments have unique needs? How can we work to better meet them?
Thank you in advance for you assistance.
—Timothy R. Merinar, MS, Paul H. Moore, BSME, Tanya Headley, MS
Mr. Merinar is a safety engineer in the NIOSH Division of Safety Research and the project officer of the Fire Fighter Fatality Investigation and Prevention Program. Mr. Moore is chief of the Fatality Investigations Team in the NIOSH Division of Safety Research. Ms. Headley is a health communication specialist in the NIOSH Office of Health Communication and Global Collaborations.
Posted on

by
---
Page last reviewed:
February 15, 2017
Page last updated:
February 15, 2017