Research to Practice for Injury Prevention
Posted on

by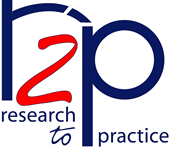 Each day, U.S. workers suffer injury, disability, and death from workplace incidents. On average, 16 workers die each day from traumatic injuries. Overall, 5,840 workers died in 2006 from an occupational injury and more than 4 million workers had a nonfatal injury or illness. In the private-sector alone every day, we see 11,500 nonfatal work-related injuries/illnesses with more than half of these injuries/illnesses requiring a job transfer, work restrictions, or time away from the jobs as a result.
The National Institute for Occupational Safety and Health (NIOSH), through the Division of Safety Research, has a broad research program focused on preventing traumatic occupational injuries. As part of this effort, NIOSH is hosting the fourth National Occupational Injury Research Symposium (NOIRS) on October 21–23, 2008, at the Sheraton Station Square in Pittsburgh, Pennsylvania. NOIRS is the only national forum for presenting research methods, data, and findings focused exclusively on the prevention of occupational injuries. Abstracts from the oral and poster session presentations will be posted to the NIOSH website after the symposium.
The goal of the NOIRS is to provide a forum for researchers and other professionals to share their findings and experiences aimed at preventing traumatic occupational injuries through research and prevention. In addition to presenting current research findings, NOIRS also seeks to foster collaboration among researchers from a broad range of disciplines and perspectives, showcase innovative and state-of-the-art approaches to research and prevention, demonstrate the effectiveness of transferring research results to the workplace for prevention, and promote further research that will advance the goals of the National Occupational Research Agenda (NORA).
For those unable to attend the conference, we invite you to share your thoughts, research, and real-world examples on this blog.
NIOSH has long realized the importance of ensuring that its research reaches beyond the laboratory. To showcase occupational injury research that is having real-world impact on improving worker safety, the opening and closing sessions of the symposium will focus on research to practice (r2p). r2p is a new NIOSH initiative focused on the transfer and translation of research findings, technologies, and information into highly effective prevention practices and products that are adopted in the workplace. The goal of r2p is to reduce illness and injury by increasing workplace use of effective NIOSH and NIOSH-funded research findings. In order to achieve this, NIOSH is continuing to work with our partners to focus research on ways to develop effective products, translate research findings into practice, target dissemination efforts, and evaluate and demonstrate the effectiveness of these efforts in improving worker health and safety.
The opening plenary session will highlight examples of NIOSH-sponsored research partnerships that have had an impact on reducing the risk of injuries and death of workers over the past 10 years. Examples include:
Working with health care facilities, equipment manufacturers, academic researchers and national organizations to reduce back injuries to nursing and other health care workers from patient lifting
Working with private sector, academic, and government partners to reduce work-related homicides
Working with federal and state agencies and national organizations to reduce fatalities and injuries to working youth
The closing plenary session will continue the r2p and partnership theme from the partner perspective. Presentations by corporate representatives will describe how they have benefited from research partnerships with NIOSH and how they are making a difference in workplace safety. Examples include:
Working with equipment manufacturers to develop improved sizing for fall-restraint harnesses to better fit workers and design changes to improve the stability of aerial lift vehicles
Working with federal agencies, a national equipment manufacturer organization, and a fire department to improve the design of ambulance patient compartments to protect EMTs during patient transport
Working with a major aircraft manufacturer to evaluate the effectiveness of a comprehensive safety program to reduce worker injuries during the manufacture of helicopters
We know there are many more success stories. Unfortunately, we do not always hear about how our research is used in real-world settings. Please let us know through this blog how NIOSH research has been helpful to you in your injury prevention efforts, such as contributing to engineering controls, policy changes (such as state legislation), and changes to training programs or work procedures.
—Nancy Stout, Ed.D., and Tim Pizatella, M.S.
Dr. Stout is the Director and Mr. Pizatella the Deputy Director of the NIOSH Division of Safety Research
Posted on

by
---
Page last reviewed:
November 23, 2016
Page last updated:
November 23, 2016