A 2020 Reality Check on the Public Health Impact of Cancer Genomics and Precision Medicine
Posted on

by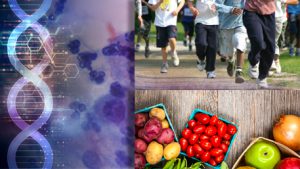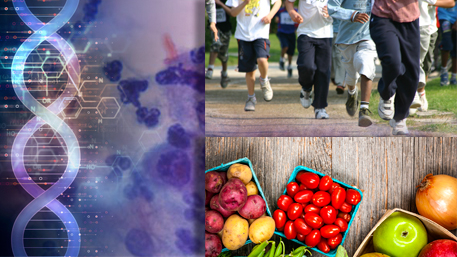 "Precision oncology has had some major successes… And yet, the overall effect of precision medicine on care for patients with cancer has been modest." (David Cutler, JAMA Health Forum, 2020)
The Promise of Genomics and Precision Medicine in Reducing the Burden of Cancer
In 2015, the United States launched the Precision Medicine Initiative (PMI) "to bring us closer to curing diseases like cancer and diabetes — and to give all of us access to the personalized information we need to keep ourselves and our families healthier." Cancer is a primary focus of the PMI, with the launch of the MATCH trial (Molecular Analysis for Therapy CHoice), a precision medicine cancer treatment clinical trial in which treatment is based in genetic changes found in patients' tumors. Another key component of the PMI is the All of Us Research Program, which aims to generate knowledge applicable to the whole range of health and disease by collecting genetic and other health information on a million or more volunteers.
We have been tracking the "translational" trajectory of precision medicine for a few years using the Public Health Genomics and Precision Health Knowledge Base (PHGKB). In 2016, we documented that the clinical and public health translational action in genomics was clearly ahead for cancer compared with other common diseases, as evidenced by the greater number of epidemiological and clinical studies, evidence-based guidelines and implementation programs. Cancer genomics can inform both prevention and treatment and could serve as a model for other health conditions. Identification of individuals with mutations that make them more likely to develop certain cancers can allow them to take steps to prevent cancer or find it early if it develops, leading to improved health outcomes. Tumor testing can allow for more targeted treatment and can inform decisions about interventions such as surgery, chemoprevention, and chemotherapy.
Where is Cancer Precision Medicine Today?
Most of the early successes of precision medicine have been in cancer. Drugs such as imatinib (Gleevec) and venetoclax can treat cancers caused by specific genetic changes. Imatinib has a 95% response rate in patients with chronic myeloid leukemia (caused by a chromosomal rearrangement called the Philadelphia chromosome) and extends quality-adjusted life. Venetoclax has an 80% response rate in patients with chronic lymphocytic leukemia who have a 17p deletion. In addition, the use of gene expression profiling in breast cancer management has matured in the past few years propelled by the results of a prospective clinical trial. An interim analysis of the NCI MATCH trial showed that the sample size was robust, tumor biopsies were safe, and genomic profiling was successful in 87.3% of the cases. Of the 379 genomic clinical guidelines in PHGKB as of January 20 2020 that have a specific recommendation for use in practice, 181 (48%) are relevant to cancer. More importantly, of the total 163 guidelines that have a tier 1 genomic application (recommended for use in practice based on an evidence-based recommendation), 100 (61%) are relevant to cancer treatment and prevention. A recent study found that 97 new anticancer medications have been approved in the past decade, with 31 genome-targeted or genome-informed anticancer drugs in use as of January 2018.
Nevertheless, the overall effect of precision medicine on cancer has been modest so far. A recent study estimated that about 8% of patients with cancer are eligible for precision medications and 5% would actually benefit from them. Among patients who respond, many drugs only improve survival by a matter of months. FDA approval and payer coverage determinations may be needed for individual or groups of mutations for a drug, making the process more complex as the indications for a given drug expand, although the FDA approval process might be faster for precision medications. In addition, the economic impact of precision medicine is uncertain. Precision medications are expensive to produce and thus priced higher, although current total spending on anticancer drugs has been relatively modest. Some have expressed concern that precision medicine approaches could widen existing disparities.
An interim analysis of the NCI MATCH trial showed that accrual was robust, tumor biopsies were safe, and genomic profiling was successful in 87.3% of the cases. Although molecular alteration frequency met trial expectations, assignment and enrollment lagged due to histology exclusions and other resource constraints.
Going Forward: Precision Medicine and Precision Public Health
What role can public health play in moving precision medicine forward? Those of us in public health are focusing on the implementation of tier 1 genomic applications to ensure that their benefits are accessible widely in the population. Thousands of lives can be saved annually from applying tier 1 evidence-based recommendations on BRCA mutations and Lynch syndrome to the entire population.
In addition to targeted approaches, traditional population-based public health approaches continue to impact cancer rates through increased prevention, earlier detection, and improved treatment. 30-50% of cancer cases are preventable with the knowledge we have today. Prevention and early detection are more important than ever — and are proven, effective strategies even in the absence of genomics and precision medicine. Quitting or not starting tobacco can lower the risk for many types of cancer. A healthy diet, regular physical activity, and alcohol avoidance can also help lower cancer risks. Screening tests and vaccines are also available for certain types of cancer. The recent documented drop in cancer mortality in the United States is largely due to a decrease in mortality from lung cancer (decreased prevalence of smoking) and not from precision medicine treatments.
However, the one-size-fits all, population-based approach may have its limits, and targeted approaches might reach some of those for whom the standard public health approach has not worked. Therefore, it is important for public health to explore the use of novel and more precise approaches to monitor cancer burden, and to better implement proven cancer prevention and control goals especially in hard to reach populations. Multiple sources of data can be used to better characterize cancer in populations through cancer registries and surveillance, and target policy and implementation interventions to reduce the burden of cancer for all. This is the goal of precision public health.
Posted on

by
---
Page last reviewed:
May 11, 2021
Page last updated:
May 11, 2021