Genetic Counseling and Public Health in the Era of Precision Medicine
Posted on

by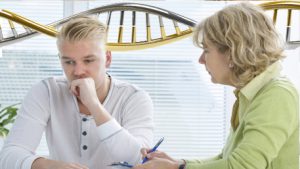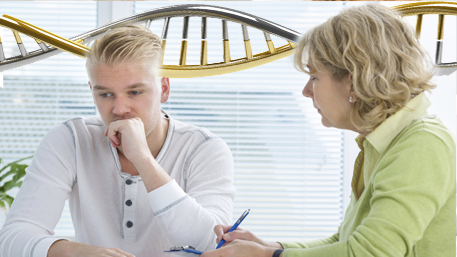 In August 2019, the All of Us Research Program announced the funding of a nationwide resource to provide genetic counseling support to one or more million participants in the precision medicine cohort in the United States. Participants from diverse populations will share health information over time through surveys and electronic health records, and they will contribute blood and urine samples for analysis, including genome sequencing. This announcement could have an important long-term impact on making genetic counseling an essential ingredient of public health practice.
Genetic counselors are health professionals with specialized education in genetics and counseling. They use this knowledge to provide personalized information that helps individuals and families make informed decisions about health. Although the field of genetic counseling is now embedded in clinical practice, it has long contributed to public health, especially in areas such as newborn screening and maternal and child health.
Due to the increasing availability of genetic tests, there has been a burgeoning demand for genetic counselors in both clinical practice and the direct-to-consumer market. We expect even more demand as a result of the All of Us Research Program. As the program ramps up, it will return information on ancestry and traits, drug-gene interactions (pharmacogenomics), and findings related to certain genetic diseases. A small percentage of participants will have DNA results, such as a variation in the BRCA1 or BRCA2 genes, which may be important for cancer screening. This information is valuable to patients and also to close relatives who may share the same genetic variant (cascade screening). In addition, pharmacogenomic information could help participants work with their health care providers to make informed choices about the use and dosage of certain medications. Participants will learn about genetic findings related to a an increasing list of genes associated with risk of specific diseases, like breast cancer or heart disease, for which there are established guidelines for treatment or prevention.
As All of Us generates a large volume of long-term data – including genomic, physiological, and other information – to tailor prevention and health care to individuals and population subgroups, retaining and interacting with participants over years (if not decades) will require creative models of counseling and engagement. Eventually, the success of All of Us could accelerate the demand of genetic counseling, from 1 million to 300 million people, making genetic counseling an important public health tool to help target health communication and education messages for the general population.
To help prepare for the integration of genomics into public health, the CDC Office of Public Health Genomics continues to host on rotations genetic counseling students from several universities. Students have greatly contributed to the development and publication of communication materials such as web pages, blogs, and visual abstracts to help inform health care providers and the general public (see examples here, here, and here). There is great interest in this information. In fact, genetic counseling is the most commonly searched term in our online Public Health Genomics and Precision Health Knowledge Base. Read the blog post by Georgia Loucopoulos from the genetic counseling training program at Emory University. She wrote the blog while on rotation in our office.
As more genetic counselors make a leap from individual patient care to population health concerns including implementation and disparities, the discipline will provide welcome contributions to public health programs in areas such as cancer, heart disease, diabetes, health promotion, injuries and environmental health. More generally, genetic counselors in public health will help enhance the public's genetic awareness and literacy about genomics and family health history, contribute to policy, evaluation and implementation research and programs, and drive the overall success of genomic medicine.
Posted on

by
---
Page last reviewed:
May 7, 2021
Page last updated:
May 7, 2021