Genome-wide Association studies (GWAS) in the Quest to Understand the Causes of Birth Defects
Posted on

by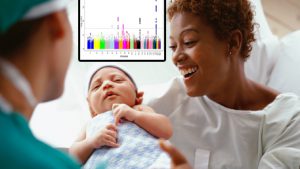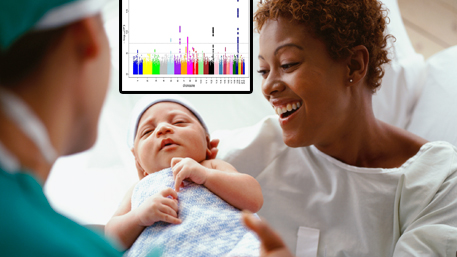 Our recent review and commentary found that relatively few genome-wide association studies (GWAS) on structural birth defects have been done, compared with the number of GWAS on other conditions. We reviewed the literature to identify GWAS on oral clefts, congenital heart defects (CHDs), biliary atresia, pyloric stenosis, hypospadias, craniosynostosis, and clubfoot. We did not find any published GWAS on some of the more common birth defects, including neural tube defects, anotia/microtia, anophthalmia/microphthalmia, gastroschisis, and omphalocele, but believe that these defects might be good candidates for GWAS.
Evidence from twin, family, and other studies indicate that many birth defects have an inherited genetic component. One of the challenges in using GWAS or other genome-wide approaches for birth defects or less common conditions is the large sample size required (>1000 affected children). One approach to overcome this challenge is conducting meta-analyses using data from different studies. Most GWAS on birth defects have used a case-control design, although increasingly a case-parent trio design has been used to avoid population stratification and to allow for the study of the effect of parental genotypes. (Population stratification refers to confounding that can occur when rates of a birth defect vary by race/ethnicity, such that genetic loci identified as associated with the birth defect might actually be associated with race/ethnicity instead.)
Among GWAS of birth defects, those looking for associations with oral clefts have been the most successful. Four of the genetic loci associated with oral clefts (IRF6, 8q24, 17q22, and 10q25.3) are thought to account for about 25% of the heritability of cleft lip and palate. GWAS of congenital heart defects have shown that while some loci appear to be specific to certain CHDs, others seem to be associated with multiple CHDs. GWAS have also identified genetic loci associated with biliary atresia, pyloric stenosis, hypospadias, craniosynostosis, and clubfoot.
We addressed the utility of GWAS to study birth defects in the era of whole genome sequencing (WGS) and whole exome sequencing (WES). Most replicated loci from birth defects GWAS are in non-coding regions, and thus would not be detected using WES. Additionally, GWAS are currently less costly and the results are easier to interpret than those from WGS or WES. While studies of rarer birth defects and those most likely due to de novo mutations are currently better candidates for WGS or WES, the addition of rare and coding variants to GWAS is improving its utility for studies of all birth defects. Most GWAS have been done in white non-Hispanic populations, which limits their generalizability and can be especially problematic for conditions such as birth defects, whose prevalence varies substantially by race/ethnicity. However, this limitation is being addressed with the addition of variants optimized for multi-ethnic populations. Many birth defects appear to be caused by a combination of genetic and environmental factors, and GWAS can provide a mechanism for looking at genetic interactions with common exposures such as smoking and alcohol use. Polygenic risk scores are an area of growing interest for many health conditions, and GWAS could be used to generate polygenic risk scores for different birth defects.
CDC funds research to study genetic and non-genetic risk factors for structural birth defects through the Centers for Birth Defects Research and Prevention. Funded Centers conducted one of the largest population-based, case-control studies of birth defects in the United States, the National Birth Defects Prevention Study (NBDPS). Using DNA specimens collected from families eligible for the study, several genome-wide projects are currently underway, including a GWAS of non-syndromic obstructive heart defects and exome sequencing projects of more than ten cardiac and non-cardiac birth defects. These genetic data will be combined with extensive maternal interview data on environmental exposures during pregnancy to identify modifiable risk factors and inform prevention efforts.
Posted on

by
---
Page last reviewed:
May 11, 2021
Page last updated:
May 11, 2021