Contributions of Public Health in Reducing the Population Burden of Familial Hypercholesterolemia: Challenges and Opportunities
Posted on

by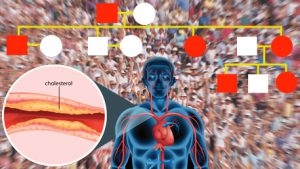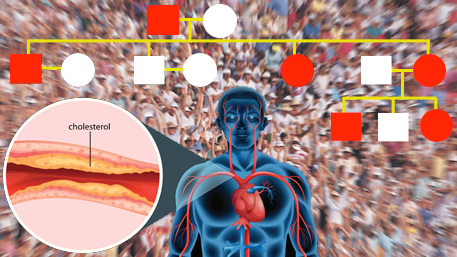 In October 2018, we attended the fifth annual Global Familial Hypercholesterolemia (FH) Summit. This gathering of more than 300 people from over 30 countries included patients, researchers, government organizations, practitioners, health systems, implementation science experts, and industry. The event focused on methods for accelerating uptake of evidence into clinical practice and health policy. The event also featured a special commemoration of the 20-year anniversary of the World Health Organization global report [PDF 2.44 MB]on FH that included recommendations for reducing the burden of premature heart disease and death by making early diagnosis and treatment of FH a reality.
Since the first global FH summit in 2013, stakeholders have increasingly collaborated to develop and evaluate effective implementation approaches to reduce the population burden of FH.
The patient community has been mobilized through active efforts of the FH foundation.
The academic cardiology and genetics communities have collaborated in developing implementation approaches.
CDC's Office of Public Health Genomics has designated cascade screening for FH as a tier 1 genomic application, on par with cancer genetic conditions such as Lynch syndrome and hereditary breast and ovarian cancer (HBOC).
Opportunities for an enhanced public health approach to reducing the burden of FH
The framework of the three core public health functions (surveillance, policy development, and assurance) and ten essential public health services can provide a place to start. The table below is a brief summary of these approaches. It also present examples of ongoing challenges and opportunities to consider in reducing the burden of FH. For comparison, our readers are encouraged to assess how public health is addressing hereditary cancer (HBOC and Lynch syndrome). A recent CDC publication summarizes almost a decade's worth of public health activities in hereditary cancer using the CDC science impact framework.
We look forward to furthering collaborations among various stakeholders in order to improve detection, evaluation, case finding among relatives, risk assessment, and treatment to reduce the burden of FH in the United States and globally.
Please submit your comments here.
A Public Health Approach to Reducing the Burden of Familial Hypercholesterolemia: Challenges and Opportunities
Public Health Surveillance and Assessment
Definition: Regular systematic collection, assembly, analysis and dissemination of surveillance and epidemiologic and public health information on FH in various communities to inform policy and practice

FH surveillance data may include morbidity and mortality associated with FH, as well as FH awareness among patients, family members, and providers

Challenge: Absence of population-based surveillance systems and registries (like cancer)
Opportunity: FH CASCADE Registry and other sources of data can be expanded to provide population level information on FH
Challenge: Absence of an FH surveillance "case definition" that can be used for tracking population health burden, and trends over time and in population subgroups
Opportunity: Since 2016, the new ICD-10-CM codes include two codes for FH which can be evaluated for their use over time; machine learning methods can be used to find FH patients using electronic health records. Decision-support systems integrated with electronic health systems can facilitate delivery of appropriate care
Policy Development

Definition: Formulation of standards and guidelines, in collaboration with stakeholders, which promotes effective and accessible diagnosis, treatment and cascade testing of FH patients

Example of FH specific issues include the availability of evidence based-guidelines for population screening, treatment and cascade screening for FH, as well as availability of specific policies for coverage and reimbursements for evidence- and guideline-based testing, and treatment

Challenge: In the United States, there is no evidence-based guideline for population screening and cascade testing for FH
Opportunity: Keep revisiting guideline development based on new data and assess gaps in knowledge that require additional evaluation and implementation research
Challenge: FH may not be viewed as an important part of the population burden of heart disease
Opportunity: Enhance education, awareness raising and impact analysis of burden of disease and death especially in young people; develop or enhance public health-health care partnerships (such as the Genomics and Population Health Action Collaborative)
Challenge: Due to the fragmentation of health systems and privacy/HIPAA issues, cascade testing in relatives is difficult to accomplish
Opportunity: Explore policy and practice alternatives to facilitate cascade testing
Public Health Assurance
Definition: Assuring that FH patients are diagnosed, treated, and cascade testing is used based on agreed-upon goals for effectiveness, accessibility and quality; and evaluating impact and gaps in populations

Examples of issues to address include gaps and disparities in diagnosis, treatment and cascade testing for patients with FH, and the economic impact of FH

Challenge: Models of FH finding and care are fragmented
Opportunity: Conduct implementation research projects to test strategies for diagnosing and treating FH patients, and cascade testing among relatives
Challenge: Disparities in population subgroups exist in diagnosis, treatment and cascade testing for FH
Opportunity: Develop special community projects that involve awareness/education and data collection
Posted on

by
---
Page last reviewed:
May 6, 2021
Page last updated:
May 6, 2021