What is the Value of Rapid Genomic Sequencing in Acute Infant Care?
Posted on

by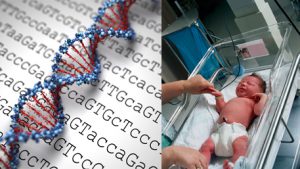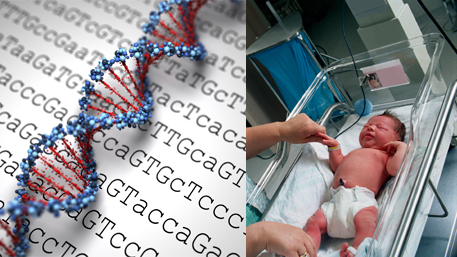 Rapid genomic sequencing includes both rapid genome sequencing (rGS) and rapid exome sequencing (rES). Proponents argue that next generation sequencing (NGS) in acutely ill infants can deliver timely diagnostic results and enable life-changing clinical interventions. An international group of experts recently published a white paper in Genetics in Medicine that made the following assertions:
Demonstration of clinical value requires assessment of analytic validity.
The most compelling summary measure of the value of NGS is mortality.
Comprehensive prospective comparative studies of costs and benefits are needed.
In a commentary on the white paper, Grosse and Farnaes expressed agreement with the third point made by Friedman and colleagues. They proposed reductions in total number of hospital days with NGS relative to standard of care as an alternative summary measure of value. They summarized two recently published studies, one conducted at the Royal Children's Hospital and Monash Children's Hospital in Melbourne, Australia, and one conducted at the Rady Children's Institute of Genomic Medicine in San Diego, California. The Australian study assessed the use of rES and the California study assessed the use of rGS, each of which was compared to standard of care testing. Both studies concluded that rapid genomic sequencing led to substantially earlier diagnosis that in a small number of cases resulted in substantial reductions in costly hospital stays. Moreover, both studies concluded that the avoided hospital costs more than offset the additional cost of rapid sequencing. For example, one child treated at Rady Children's with Ohtara syndrome associated with a KCNQ2 variant was diagnosed in 4 days using rGS. That compares with 42 days for a child previously diagnosed using standard GS, thereby avoiding 38 hospital days and $181,141 in cost.
Observational studies have inherent limitations, which are accentuated with small numbers of subjects. Although randomized trials would provide more definitive evidence of benefit, it may be difficult to enroll sufficient numbers of patients to demonstrate significant differences. Real-world (observational) data is therefore likely to remain the primary source of information on the benefits of NGS in acutely ill infants.
While both the Melbourne and San Diego studies showed net reductions in the short-term cost of acute hospital care, a complete analysis of economic benefits associated with a timely genomic diagnosis would require estimates of long-term health outcomes and healthcare costs. In particular, spillover effects on families are important to study, including the long-term cost to parents of providing supportive care for a child with a permanent neurological condition. Initiatives to develop and link real-world data on cohorts of infants who undergo rapid NGS in NICU/PICU settings in multiple centers and their families' experiences could generate the kinds of data needed for complete assessments of health and economic outcomes. Similar initiatives have been proposed in cancer genetics.
Posted on

by
---
Page last reviewed:
May 6, 2021
Page last updated:
May 6, 2021