Get up to Speed on the Latest Developments in the Field! Register for the ORISE Current Issues in Genomics and Precision Public Health Online Training Event, September 7–8, 2023.
Posted on

by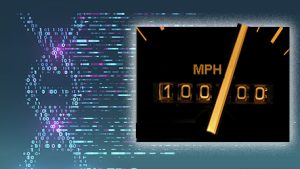 Advances in genomics, data science, machine learning, and artificial intelligence are transforming practice. Next generation public health and medical workforces need to understand these developments and how they can be used to benefit population health.
Recognizing this challenge, Oak Ridge Institute for Science and Education (ORISE) is partnering with the Office of Genomics and Precision Public Health at the Centers for Disease Control and Prevention (CDC) to offer a free 2-day in-person training event covering the latest developments in these fields: Current Issues in Genomics and Precision Public Health – Using Genomics and Big Data to Improve Population Health and Reduce Health Inequities. 
This unprecedented event is expected to be a blueprint for future collaborative training efforts with ORISE and CDC and seeks to maximize the impact of training resources using a variety of innovative approaches. The partnership is also a component of the 5-year Human Genomics Initiative funded by the Office of Advanced Molecular Detection at CDC.
Subject matter experts from a wide array of organizations will present exciting topics during this packed 2-day event including:
Measurement of health equity in public health investigations, including genetic ancestry and social determinants of health
Big data and precision health technologies, including artificial intelligence—and meta-research for increasing health impact
Pathogen genomics and new precision public health tools for infectious diseases and outbreak response
How epidemiological studies using population data are essential to inform medical and preventive interventions for individual people
New approaches to newborn and population screening
The exposome: understanding and measuring gene/environment interactions
How to know when specific precision public health applications are cost-effective and ready for use in clinical and public health practice
Pharmacogenomics for real-world populations composed of unique, individual people
Register here to attend this important virtual event online. There is no cost to attend.
In person attendance in Atlanta is near capacity. If the in-person event is full, and you would like to be considered on the waitlist for attendance in Atlanta, please send your request to genetics@cdc.gov.
Posted on

by
---
Page last reviewed:
August 31, 2023
Page last updated:
August 31, 2023