Persistent Underutilization of BRCA Testing for Breast and Ovarian Cancer in the United States: Implications for Health Disparities
Posted on

by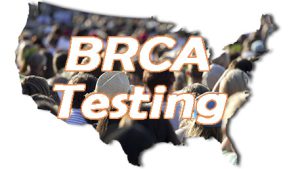 Two recent studies document ongoing underutilization and disparities in genetic testing for patients with breast and ovarian cancer.
BRCA1 and BRCA2 (BRCA) genetic testing is supported by clinical guidelines to inform hereditary cancer risk for people with certain personal or family health histories of breast, ovarian, pancreatic, or prostate cancer, and to guide treatment decisions for people with these cancers.
The United States Preventive Services Task Force (USPSTF) recommends primary care providers use available risk assessment tools to identify women at risk for BRCA mutations who should receive genetic counseling and, if indicated after counseling, genetic testing.
National Comprehensive Cancer Network practice guidelines recommend BRCA genetic testing for people with specific personal and family histories of cancer.
The U.S. Food and Drug Administration (FDA) has approved BRCA genetic tests as companion diagnostics to guide cancer treatment with poly adenosine diphosphate–ribose polymerase (PARP) inhibitors.
The CDC Office of Genomics and Precision Public Health designates certain applications of BRCA genetic testing as Tier 1; that is, supported by scientific evidence to improve health outcomes if implemented effectively and equitably. Tier 1 BRCA genetic testing applications include adherence to USPSTF guidelines for hereditary breast and ovarian cancer (HBOC) risk assessment and FDA-approved companion diagnostics. Disparities in utilization of BRCA tests have been associated with multiple factors, particularly among population subgroups that are medically underserved. Two recent studies highlight persistent underutilization and disparities in BRCA testing among patients with breast and ovarian cancer.
Genetic Testing Underutilization and Health Disparities
A recent nationwide study evaluated the utilization of germline BRCA testing among people with ovarian cancer and a subset of breast cancers associated with HBOC that are eligible for BRCA testing according to clinical guidelines, including breast cancer diagnosed before aged 45 years in women, triple-negative breast cancer diagnosed before aged 60 years in women, or breast cancer in men. The study used a nationwide electronic health record (EHR)–derived oncology-specific database. From January 2011 through March 2020, 56% of patients with breast cancer and 35% of patients with ovarian cancer underwent genetic testing within one year of cancer diagnosis. The utilization of BRCA testing increased significantly over the study years (37% to 68% for breast cancer, 23% to 53% for ovarian cancer), with acceleration of genetic testing in patients with ovarian cancer after the approval of PARP inhibitors. Medicare beneficiaries with breast cancer were less likely to have BRCA genetic tests compared with commercial health plan beneficiaries. African American race was associated with lower rates of BRCA test utilization among patients with ovarian cancer. Older age was associated with lower rates of BRCA test utilization among patients with breast or ovarian cancer.
Another recent study used population-based cancer registry data linked with genetic testing laboratory data to examine the prevalence of germline genetic testing among patients diagnosed with cancer in California and Georgia between 2013 and 2019. Among patients with cancers associated with HBOC who are eligible for genetic testing according to clinical guidelines, 50% of male breast cancer patients and 39% of ovarian cancer patients underwent BRCA testing within 2 years of diagnosis. Older age and African American, Asian, or Hispanic race/ethnicity were associated with lower rates of genetic test utilization.
Monitoring Utilization and Disparities in Genetic Testing: A Public Health Imperative
The two studies demonstrate the importance of population-level data to track progress in implementation, outcomes, and disparities in genomic medicine. The studies also show how diverse data sources, such as state-based cancer registries, laboratory, EHR, administrative claims, and survey data, each with its own strengths and limitations, can be used to help build the evidence base on genetic testing utilization and disparities.
Administrative claims data have several strengths, such as large sample sizes, continuous information for enrollees, and detailed records of healthcare services utilization. However, the accuracy of procedure codes and diagnosis codes can vary, which can complicate the evaluation of factors influencing genetic test utilization. Linking EHR data to claims data can provide more information to validate diagnoses and procedure codes, such as cancer stage at diagnosis and imaging results. In comparison to claims data, EHR could provide information on clinical decision-making and utilization of healthcare services following BRCA testing or genetic testing. However, both claims and EHR data may lack certain essential information for assessing disparities, such as race/ethnicity, income, and education level.
Survey data, such as the National Health Interview Survey (NHIS), have been used in evaluating the utilization of BRCA tests. Strengths of survey data, especially national data, such as NHIS and Health Information National Trends Survey (HINTS), include generating estimates representative of the general U.S. population and assessing disparities in important subgroups using a wide range of self-reported demographic information, such as race/ethnicity, income, and education level. However, it is important to acknowledge that most national survey data, including the NHIS, is cross-sectional in nature. This limitation can restrict the extent to which interventions and health outcomes following genetic testing can be assessed.
Moving Forward: Data for Action
Despite increasing BRCA test utilization, more efforts are needed to ensure universal access and uptake of tests among eligible individuals. Although BRCA testing, when used as a preventive service according to the USPSTF recommendations, is covered without cost-sharing under the Patient Protection and Affordable Care Act by non-grandfathered insurance providers, follow-up interventions are not always covered by insurance. The financial burden of genetic testing and innovative preventive treatments can be significant for patients, payors, and the healthcare system. Goldsberry and colleagues indicated that approximately 50% of patients required financial assistance programs to access PARP inhibitor treatments. As BRCA test utilization and preventive treatments continue to expand, ongoing implementation research is crucial in identifying diverse population needs, informing interventions, and expanding BRCA test and preventive treatment utilization.
Posted on

by
---
Page last reviewed:
July 26, 2023
Page last updated:
July 26, 2023