Advancing Genomic Medicine in Africa: Work in Progress
Posted on

by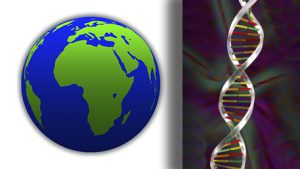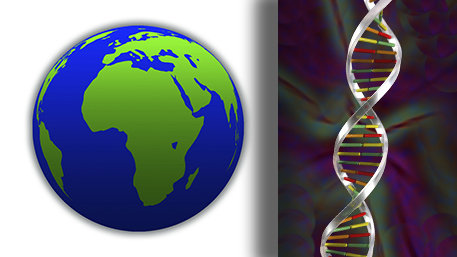 A 2021 report by the African Academy of Sciences (AAS), the Alliance for Accelerating Excellence in Science in Africa (AESA), and the African Union Development Agency (AUDA-NEPAD) presented a framework for the implementation of genomic medicine for public health in Africa.
Globally, there is widespread recognition of the potential of genomic medicine (GM) to improve health. However, the lack of inclusion of diversity in genomic databases and implementation challenges in low-resource settings has the potential for worsening existing health disparities.  Additionally, there is concern that the lack of generalizability of genomic findings generated from European populations may not appropriately address the health issues of African populations. Thus, there is an urgent need to support local-level genomics & genetics research and related clinical implementation research in Africa.
The 2021 report, A Framework for the Implementation of Genomic Medicine for Public Health in Africa acknowledges the high disease burden in Africa caused by multiple historical, environmental, social, and economic factors. The report posits that the generation and translation of genomic findings into guidelines tailored to the specific needs and profiles of African populations could advance GM for public health in Africa. In this blog post, we discuss the benefits of African populations' representation in human genomic research as well as opportunities and challenges for implementing GM in Africa.
Benefits of representation of African populations in genomic research
The African continent continues to be a hotspot for a wide spectrum of communicable and non-communicable diseases Africans living in the diaspora have different environmental factors that affect the risk and occurrence of various diseases and may not be ideal substitutes for the genetic diversity of Africa in scientific studies. To assess the impact of human genetics on various diseases, adequate representation of African populations in epidemiological studies is crucial. As in other regions of the world, the use of genomic approaches such as next-generation sequencing and genotyping arrays in disease epidemiology, surveillance, diagnosis, and management would fill in knowledge gaps in impact of genomics on health care. Rigorous pharmacogenetics studies on African populations could help us better understand how individual variations in drug response arise, identify novel and pertinent disease pathways and develop targeted treatments for various populations.
Challenges to the Implementation of Genomic Medicine in Africa
Ensuring the safe and equitable implementation of genomic medicine worldwide still faces numerous challenges. These challenges are particularly prominent in low-resource settings including Africa. The 2021 policy paper by AAS discusses challenges related to infrastructure requirements, cohorts and disease focus areas, phenotype and clinical data as well as ethical, legal, and social issues. The report further provides guidance on how these can be addressed to advance the implementation of GM on the continent. For example, it is necessary to set up national data collection systems, equip point-of-care facilities with the tools necessary for accurate DNA extraction and genetic testing, build biobanks to store, organize, and distribute samples, and provide access to high-throughput data generation and analyses. The report recommends that longitudinal cohorts be developed with involvement from all regions of the continent to conduct genetic association studies for diseases that are prevalent and specific to African populations.
Collaborations to Enhance Genomic Research in Africa
Currently, the Human Heredity and Health in Africa Consortium (H3Africa), African Society of Human Genetics, and African Pharmacogenomics Consortium (APC) of the SAMRC/UCT Platform for Pharmacogenomics Research and Translation Research Unit are among a handful of initiatives working to strengthen the continent's capacity in genomics research. As these efforts continue to yield results and calls for the inclusion of diverse populations into genomics studies mount, it is important to revisit the need to leverage existing initiatives from organizations such as the National Institutes of Health (NIH) and CDC. There are affordable modular platforms for the genomic methods used by these organizations, hence African researchers could collaborate and take advantage of such opportunities.
The need for Implementation Science and Economic Analysis
An important goal for GM in Africa is to guarantee efficient delivery and access to safe and effective GM interventions such as vaccines, gene-based medicines, and genomic technologies. One way to enhance coverage of GM in Africa is to increase the continent's capacity for implementation science. Through dissemination and implementation science, African investigators can carefully examine scientific evidence, adapt, and implement it in African populations and clinical settings. In one of its reports on the global action plan for the prevention and control of non-communicable diseases, the World Health Organization  (WHO) offers policymakers a list of actions that could be used to combat these diseases. Additionally, a thorough assessment of the economic and ethical considerations, such as the affordability, availability, and the clinical utility of genomic technologies in all populations on the continent, is needed to ensure the proper integration of GM into health care services in Africa. Widespread use of GM in Africa can be driven by local, regional, and national needs, as has been highlighted in our earlier blog on genomics and health equity. For instance, it will be necessary to develop cost-effective implementation strategies to improve awareness and management of diseases that severely affect the continent, such as sickle cell disease and malaria.
In conclusion, continued progress in GM to improve public health in Africa will require local-level capacity, expertise, and partnerships to conduct research and to assure the safe and equitable implementation of the field's initiatives. Broad support from all interested parties including national and international governing authorities is crucial to guarantee the long-term sustainability of GM initiatives on the continent.
Posted on

by
---
Page last reviewed:
January 9, 2023
Page last updated:
January 9, 2023