Can't Stop, Won't Stop: The Resiliency of Newborn Screening Programs during the COVID-19 Pandemic
Posted on

by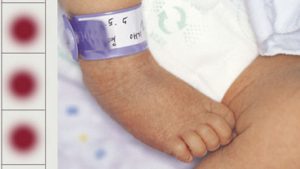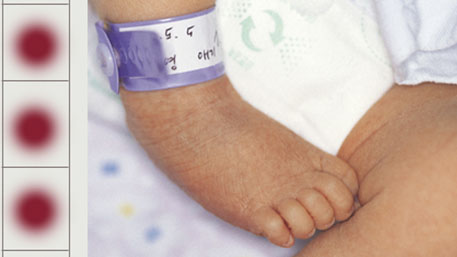 A recent article identified the impact of the COVID-19 pandemic on the newborn screening system and highlighted the importance of collaboration and technical assistance to ensure ongoing operations of this essential public health service.
The ongoing COVID-19 pandemic stressed, disrupted, and fundamentally changed the public health system in the United States. While much of the focus has, understandably, been on the infrastructure needed for infectious disease response, it is important to appreciate the pandemic's impact on other essential public health programs, such as newborn screening.
Newborn screening is a public health service available in all 50 states. All newborns in the United States are screened shortly after birth to identify those at an increased risk for rare, congenital, treatable diseases. The diseases detected by the newborn screening program require early detection and timely intervention to prevent severe health problems, and in some cases, death. As a result, newborn screening programs must work nearly every day and are unable to cease operations no matter the circumstances.
As the COVID-19 pandemic evolved, newborn screening partners and collaborators came together to facilitate a coordinated system of information sharing, funding, and continued operations. Table 1 of the article highlights key activities taken during this time to support newborn screening programs.
Newborn screening is much more than the testing that occurs in the laboratory. Its success relies on a network of activities that span the preanalytical (parental awareness, specimen collection and transit), analytical (laboratory testing), and postanalytical (clinical follow-up) phases of the system. As newborn screening programs identified evolving challenges and solutions during the pandemic, the Newborn Screening Technical assistance and Evaluation Program (NewSTEPs) at the Association of Public Health Laboratories (APHL) collected and disseminated resources for peer-to-peer solution sharing and collaborative learning. As the pandemic continued, it became clear that all parts of the screening system were being impacted, as outlined below.
Preanalytical Impact
Ideally, newborn screening specimens are collected between 24-48 hours after birth; however, early hospital discharges for seemingly healthy mothers and babies became a normal practice during the pandemic. This led to an increase in early specimen collections, which increases the risk for both false positive and negative screening results. Additionally, as the country pivoted to more online ordering, the overburdened courier system resulted in specimen shipping delays, which ultimately delayed testing and notification of actionable results.
Some states also saw an increase in home births as families became more concerned about infection risk, requiring expanded outreach and education to midwives so that newborn screening could still occur in these scenarios.
Analytical Impact
Many programs had to utilize new screening algorithms to account for early specimen collection or change their recommendations and practices due to parental hesitancy for additional clinic visits to obtain repeat or additional newborn screening specimens. Screening programs also had to move to staggered shifts to maintain required physical distancing in the laboratory while ensuring ongoing screening. Supply shortages, including PPE, reagents, testing kits, and pipette tips also hampered newborn screening programs as suppliers needed to shift to COVID-19-related work.
Postanalytical Impact
During the pandemic, the need for telehealth was amplified for newborn screening programs that rely on geneticist and genetic counseling visits for at-risk families. The ability for follow-up staff to work remotely and the increased use of electronic communication  became essential,  and are further outlined in this resource.
Research and Implementation Impact
A related article published earlier this year also highlighted the impact of the pandemic on newborn screening programs, including research. The expansion of newborn screening relies on pilot studies to assess the utility and feasibility of screening. Pilot studies had to modify consent mechanisms to include electronic or virtual options in order to maintain recruitment and continue this work. Likewise, many newborn screening programs were unable to add new diseases to their panels during this time due to staffing and resource restrictions and quality improvement projects were put on hold as focus shifted to simply ensuring day-to-day screening could happen.
Despite impacts across the system, newborn screening programs have remained vigilant and flexible throughout the pandemic in order to continue serving all newborns born in the US. Ongoing assessment of lessons learned and solutions implemented will continue to be necessary to ensure that this essential public health service is able to improve the lives of thousands of newborns each year. For a public health program that cannot rest, preparedness is a must.
Posted on

by
---
Page last reviewed:
June 14, 2022
Page last updated:
June 14, 2022