The Science of Gene-Environment Interaction at the Centers for Disease Control and Prevention and Agency for Toxic Substances and Disease Registry
Posted on

by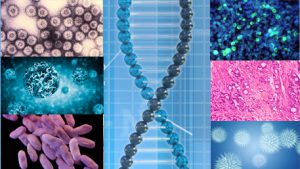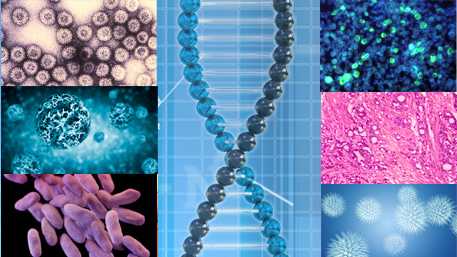 Now, more than ever, we are aware that our environment has implications for our health. We are also learning more about the effects of inherited traits, such as blood type, on disease susceptibility and progression. Understanding the interactions between our environment and our genes and how they affect health outcomes offers a multitude of potential opportunities in public health. In addition to the human genome, we are seeing the emergence of other "omic" data (e.g., transcriptomics, epigenomics, and proteomics) in epidemiologic research. Identifying gene-environment interactions can help us identify new or confirm suspected environmental risk factors for disease; aid our understanding of disease natural history, severity and heterogeneity; and stratify disease risks and differentiate interventions for different subgroups of the population.
To explore work on gene-environment interaction (GxE) at the Centers for Disease Control and Prevention (CDC) and the Agency for Toxic Substances and Disease Registry (ATSDR), we examined the CDC-Authored Genomics and Precision Health Publications Database (CDC-Authored GPHPD), which includes articles published by CDC/ATSDR authors since 2011. The goal of our search was to identify publications describing the role of specific genes, gene signatures, or molecular pathways and their effects in response to environmental exposures. We defined environment broadly, including infectious agents, toxins, and behavioral risk factors such as alcohol use and smoking. We included articles examining various aspects of gene sequence, expression, and function, including sequence variants, gene-gene interaction, single nucleotide polymorphisms, DNA methylation, molecular methods of cellular function and damage, molecular and cellular signaling pathways, epigenetics, and telomere length. Genetic changes in microbes, animal vectors, and humans were included. Research applying genomic methods to develop treatments or vaccines, to understand antimicrobial mechanisms of resistance, and to examine evolutionary processes were also included.
The CDC-Authored GPHPD was searched using the terms "environment," "gene environment," "gene environment interaction," and others* returning 54 unique articles, of which 15 were excluded because their primary focus was on other topics. Overall, these 39 articles represent 1% of all CDC/ATSDR-authored publications in the database. More than half (23 of 39) of the articles represent epidemiologic studies including candidate gene and genome-wide association studies (GWAS) examining genetic effect modification on disease risk.
Reference information for the 39 papers is provided in the accompanying table.
The articles included a wide range of health outcomes, including birth defects, cancer, and cardiovascular, pulmonary, hepatic, immunologic, and neurologic diseases. The largest subset of articles (22/39) examined the effects of toxic exposures or toxicogenomic effects of chemicals, such as polychlorinated biphenyls, dioxins, heavy metals, and organic solvents. Occupational exposures involving crystalline silica and multiwalled carbon nanotubes were also studied in relation to genetic damage and initiation of disease processes. The next largest category (6 articles) included papers describing evolutionary selection pressures on infectious organisms, either in the natural environment or in host species. The development of treatments and vaccines (5 articles), methods and models for evaluating GxE (5 articles), and recommendations for future research (1 article) complete the remaining topics explored in these publications. Publications originated in 9 of the 16 national Centers or Offices of CDC. The National Institute of Occupational Safety and Health (NIOSH) and the National Center for Emerging Zoonotic and Infectious Disease (NCEZID) contributed the most with 12 and 8 articles, respectively.
In this review, we identified articles aligning with the traditional epidemiologic concept of GxE, as well as several associated with newer biomarkers of exposure, such as DNA methylation (epigenetics) and telomere length. We found some articles related to environmental interactions with inherited genotype and others on environmental exposures that damage genetic material and initiate molecular pathways of pathogenesis.
The relatively small number of CDC/ATSDR GxE publications highlight opportunities to expand GxE research in areas not yet represented in the CDC/ATSDR-authored literature. Expanding GxE research could explore the multifaceted nature of the complex relationships and interactions between genes, the environment, and health.
Additional benefits could be reaped by promoting collaborative research among CDC/ATSDR programs and with academic partners. For example, the National Health and Nutrition Examination Survey (NHANES) Biospecimen Program collects and stores DNA samples; however, none of the publications in this CDC/ATSDR-authored literature review presented work utilizing this resource. Evidence related to genotoxicity is evaluated and presented for more than 200 hazardous substances in ATSDR Toxicological Profiles. Similarly, collaborations with the Geospatial Research, Analysis and Services Program (GRASP) may offer other unique opportunities to advance GxE research through the application of geostatistical and temporal methods to visualize and evaluate the impact of, and relationships among, place and human, animal, and pathogen genomes. Such partnerships could provide opportunities to leverage both expertise and resources.
*Search conducted 9/11/2021. Additional search terms: alcohol, chemical, exposure, hazard, hazardous, host response, human genome, human genome and chemical, interaction, particulate matter, pollution, smoking, toxicity, and VOC. We recognize that articles focusing on other, specific environmental exposures could have been missed by limiting our search to these terms.
| PubMed ID | Title | Authors (CDC/ATSDR Authors in bold) | Journal | Year |
| --- | --- | --- | --- | --- |
| 33602020 | Lung toxicity and gene expression changes in response to whole-body inhalation exposure to cellulose nanocrystal in rats | Pius Joseph, Christina M Umbright, Jenny R Roberts, Jared L Cumpston, Marlene S Orandle, Walter G McKinney, Tina M Sager | Inhalation Toxicology | 2021 |
| 34474067 | Systemic toxicity induced by topical application of heptafluorobutyric acid (PFBA) in a murine model. | Lisa M Weatherly, Hillary L Shane, Ewa Lukomska, Rachel Baur, Stacey E Anderson | Food and Chemical Toxicology | 2021 |
| 32449871 | Potential classification of chemical immunologic response based on gene expression profiles | Stacey E Anderson, Rachel Baur, Michael Kashon, Ewa Lukomska, Lisa Weatherly, Hillary L Shane | Journal of Immunotoxicology | 2020 |
| 32881478 | HMG-CoA reductase inhibitors as Drug Leads against Naegleria fowleri | Hye Jee Hahn, Ruben Abagyan, Larissa M Podust, Shantanu Roy, Ibne Karim M Ali, Anjan Debnath | ACS Chemical Neuroscience | 2020 |
| 32629249 | Dioxin-like compound exposures and DNA methylation in the Anniston Community Health Survey Phase II | Gary S Pittman, Xuting Wang, Michelle R Campbell, Sherry J Coulter, James R Olson , Marian Pavuk, Linda S Birnbaum, Douglas A Bell | The Science of the Total Environment | 2020 |
| 31901242 | Viruses in the Built Environment (VIBE) meeting report | Aaron J Prussin 2nd, Jessica A Belser, Werner Bischoff, Scott T Kelley, Kaisen Lin, William G Lindsley, Jean Pierre Nshimyimana, Michael Schuit, Zhenyu Wu, Kyle Bibby, Linsey C Marr | Microbiome | 2020 |
| 31851354 | Exploring mechanistic toxicity of mixtures using PBPK modeling and computational systems biology | Patricia Ruiz, Claude Emond, Eva D McLanahan, Shivanjali Joshi-Barr, Moiz Mumtaz | Toxicological Sciences | 2020 |
| 31549720 | On the Fly: Interactions Between Birds, Mosquitoes, and Environment That Have Molded West Nile Virus Genomic Structure Over Two Decades | Nisha K Duggal, Kate E Langwig, Gregory D Ebel, Aaron C Brault | Journal of Medical Entomology | 2019 |
| 31487287 | Burkholderia pseudomallei, the causative agent of melioidosis, is rare but ecologically established and widely dispersed in the environment in Puerto Rico | Carina M Hall, Sierra Jaramillo, Rebecca Jimenez, Nathan E Stone, Heather Centner, Joseph D Busch, Nicole Bratsch, Chandler C Roe, Jay E Gee, Alex R Hoffmaster, Sarai Rivera-Garcia, Fred Soltero, Kyle Ryff, Janice Perez-Padilla, Paul Keim, Jason W Sahl, David M Wagner | Neglected Tropical Diseases | 2019 |
| 30374291 | A Logic Model of Neuronal-Glial Interaction Suggests Altered Homeostatic Regulation in the Perpetuation of Neuroinflammation | Travis J A Craddock, Lindsay T Michalovicz, Kimberly A Kelly, Mark A Rice Jr, Diane B Miller, Nancy G Klimas, Mariana Morris, James P O'Callaghan, Gordon Broderick | Frontiers in Cellular Neuroscience | 2018 |
| 29925854 | Avian influenza surveillance in domestic waterfowl and environment of live bird markets in Bangladesh, 2007–2012 | Salah Uddin Khan, Emily S Gurley, Nancy Gerloff, Md Z Rahman, Natosha Simpson, Mustafizur Rahman, Najmul Haider, Sukanta Chowdhury, Amanda Balish, Rashid Uz Zaman, Sharifa Nasreen, Bidhan Chandra Das, Eduardo Azziz-Baumgartner, Katharine Sturm-Ramirez, C Todd Davis, Ruben O Donis, Stephen P Luby | Scientific Reports | 2018 |
| 28886414 | Serum polychlorinated biphenyls and leukocyte telomere length in a highly-exposed population: The Anniston Community Health Survey | Catherine L Callahan, Marian Pavuk, Linda S Birnbaum, Xuefeng Ren, James R Olson, Matthew R Bonner | Environment International | 2017 |
| 29071735 | Impact of sample collection participation on the validity of estimated measures of association in the National Birth Defects Prevention Study when assessing gene-environment interactions | Mary M Jenkins, Jennita Reefhuis, Amy H Herring, Margaret A Honein | Genetic Epidemiology | 2017 |
| 28720289 | Transcriptomics in toxicology | Pius Joseph | Food and Chemical Toxicology | 2017 |
| 29244000 | Identification of recent cases of hepatitis C virus infection using physical-chemical properties of hypervariable region 1 and a radial basis function neural network classifier | James Lara, Mahder Teka, Yury Khudyakov | BMC Genomics | 2017 |
| 27304166 | Genotyping and Axenic Growth of Coxiella burnetii Isolates Found in the United States Environment | Gilbert J Kersh, Rachael A Priestley, Heidie M Hornstra, Joshua S Self, Kelly A Fitzpatrick, Brad J Biggerstaff, Paul Keim, Talima Pearson, Robert F Massung | Vector-Borne and Zoonotic Diseases | 2016 |
| 27551784 | Naturally Occurring Genetic Variants of Human Acetylcholinesterase and Butyrylcholinesterase and Their Potential Impact on the Risk of Toxicity from Cholinesterase Inhibitors | Oksana Lockridge, Robert B Norgren Jr, Rudolph C Johnson, Thomas A Blake | Chemical Research in Toxicology | 2016 |
| 28035981 | Potential Inhibitory Influence of miRNA 210 on Regulatory T Cells during Epicutaneous Chemical Sensitization | Carrie Mae Long, Ewa Lukomska, Nikki B Marshall, Ajay Nayak, Stacey E Anderson | Genes | 2016 |
| 25137520 | Heavy metals, organic solvents and multiple sclerosis: an exploratory look at gene-environment interactions | Melanie D Napier , Charles Poole, Glen A Satten, Allison Ashley-Koch, Ruth Ann Marrie, Dhelia M Williamson | Archives of Environmental  and Occupational Health | 2016 |
| 27587008 | Modeling the functional state of the reverse transcriptase of hepatitis B virus and its application to probing drug-protein interaction | Xiaojun Xu , Hong Thai , Kathryn M Kitrinos, Guoliang Xia, Anuj Gaggar, Matthew Paulson, Lilia Ganova-Raeva, Yury Khudyakov, James Lara | BMC Bioinformatics | 2016 |
| 26150536 | Borrelia burgdorferi RevA Significantly Affects Pathogenicity and Host Response in the Mouse Model of Lyme Disease | Rebecca Byram, Robert A Gaultney, Angela M Floden, Christopher Hellekson, Brandee L Stone, Amy Bowman, Brian Stevenson, Barbara J B Johnson, Catherine A Brissette | Infection and Immunity | 2015 |
| 26345256 | Common and distinct mechanisms of induced pulmonary fibrosis by particulate and soluble chemical fibrogenic agents | Jie Dong, Xiaoqing Yu, Dale W Porter, Lori A Battelli, Michael L Kashon, Qiang Ma | Archives of Toxicology | 2015 |
| 26001754 | Quantitative analysis of the relative mutagenicity of five chemical constituents of tobacco smoke in the mouse lymphoma assay | Xiaoqing Guo, Robert H Heflich, Stacey L Dial, Patricia A Richter, Martha M Moore, Nan Mei | Mutagenesis | 2015 |
| 26454015 | The Dynamics of Genetic Interactions between Vibrio metoecus and Vibrio cholerae, Two Close Relatives Co-Occurring in the Environment | Fabini D Orata, Paul C Kirchberger, Raphaël Méheust, E Jed Barlow, Cheryl L Tarr, Yan Boucher | Genome Biology and Evolution | 2015 |
| 26330309 | Effects of PCB126 and PCB153 on telomerase activity and telomere length in undifferentiated and differentiated HL-60 cells | Xing Xin, P K Senthilkumar, Jerald L Schnoor, Gabriele Ludewig | Environmental Science and Pollution Research International | 2015 |
| 25011450 | Association between alcohol and cardiovascular disease: Mendelian randomisation analysis based on individual participant data | Michael V Holmes, Caroline E Dale, Luisa Zuccolo, Richard J Silverwood, Yiran Guo, Zheng Ye, David Prieto-Merino, Abbas Dehghan, Stella Trompet, Andrew Wong, Alana Cavadino, Dagmar Drogan, Sandosh Padmanabhan, Shanshan Li, Ajay Yesupriya, Maarten Leusink, Johan Sundstrom, Jaroslav A Hubacek, Hynek Pikhart, Daniel I Swerdlow, Andrie G Panayiotou, Svetlana A Borinskaya, Chris Finan, Sonia Shah, Karoline B Kuchenbaecker, Tina Shah, Jorgen Engmann, Lasse Folkersen, Per Eriksson, Fulvio Ricceri, Olle Melander, Carlotta Sacerdote, Dale M Gamble, Sruti Rayaprolu, Owen A Ross, Stela McLachlan, Olga Vikhireva, Ivonne Sluijs, Robert A Scott, Vera Adamkova, Leon Flicker, Frank M van Bockxmeer, Christine Power, Pedro Marques-Vidal, Tom Meade, Michael G Marmot, Jose M Ferro, Sofia Paulos-Pinheiro, Steve E Humphries, Philippa J Talmud, Irene Mateo Leach, Niek Verweij, Allan Linneberg, Tea Skaaby, Pieter A Doevendans, Maarten J Cramer, Pim van der Harst, Olaf H Klungel, Nicole F Dowling, Anna F Dominiczak, Meena Kumari, Andrew N Nicolaides, Cornelia Weikert, Heiner Boeing, Shah Ebrahim, Tom R Gaunt, Jackie F Price, Lars Lannfelt, Anne Peasey, Ruzena Kubinova, Andrzej Pajak, Sofia Malyutina, Mikhail I Voevoda, Abdonas Tamosiunas, Anke H Maitland-van der Zee, Paul E Norman, Graeme J Hankey, Manuela M Bergmann, Albert Hofman, Oscar H Franco, Jackie Cooper, Jutta Palmen, Wilko Spiering, Pim A de Jong, Diana Kuh, Rebecca Hardy, Andre G Uitterlinden, M Arfan Ikram, Ian Ford, Elina Hyppönen, Osvaldo P Almeida, Nicholas J Wareham, Kay-Tee Khaw, Anders Hamsten, Lise Lotte N Husemoen, Anne Tjønneland, Janne S Tolstrup, Eric Rimm, Joline W J Beulens, W M Monique Verschuren, N Charlotte Onland-Moret, Marten H Hofker, S Goya Wannamethee, Peter H Whincup, Richard Morris, Astrid M Vicente, Hugh Watkins, Martin Farrall, J Wouter Jukema, James Meschia, L Adrienne Cupples, Stephen J Sharp, Myriam Fornage, Charles Kooperberg, Andrea Z LaCroix, James Y Dai, Matthew B Lanktree, David S Siscovick, Eric Jorgenson, Bonnie Spring, Josef Coresh, Yun R Li, Sarah G Buxbaum, Pamela J Schreiner, R Curtis Ellison, Michael Y Tsai, Sanjay R Patel, Susan Redline, Andrew D Johnson, Ron C Hoogeveen, Hakon Hakonarson, Jerome I Rotter, Eric Boerwinkle, Paul I W de Bakker, Mika Kivimaki, Folkert W Asselbergs, Naveed Sattar, Debbie A Lawlor, John Whittaker, George Davey Smith, Kenneth Mukamal, Bruce M Psaty, James G Wilson, Leslie A Lange, Ajna Hamidovic, Aroon D Hingorani, Børge G Nordestgaard, Martin Bobak, David A Leon, Claudia Langenberg, Tom M Palmer, Alex P Reiner, Brendan J Keating, Frank Dudbridge, Juan P Casas, The InterAct Consortium | British Medical Journal | 2014 |
| 24668907 | Maternal Smoking, Xenobiotic Metabolizing Enzyme Gene Variants, and Gastroschisis Risk | Mary M Jenkins, Jennita Reefhuis, Margaret L Gallagher, Jennifer G Mulle, Thomas J Hoffmann, Deborah A Koontz, Cynthia Sturchio, Sonja A Rasmussen, John S Witte, Patricia Richter, Margaret A Honein, National Birth Defects Prevention Study | American Journal of Medical Genetics Part A | 2014 |
| 25112188 | Population‐Based Association and Gene by Environment Interactions in Genetic Analysis Workshop 18 | Glen A Satten, Swati Biswas, Charalampos Papachristou, Asuman Turkmen, Inke R König | Genetic Epidemiology. | 2014 |
| 23737943 | Biological Networks for Predicting Chemical Hepatocarcinogenicity Using Gene Expression Data from Treated Mice and Relevance across Human and Rat Species | Reuben Thomas, Russell S Thomas, Scott S Auerbach, Christopher J Portier | PLoS ONE | 2013 |
| 25741530 | Interaction of HLA-DRB1*1501 and TNF-Alpha in a Population-based Case-control Study of Multiple Sclerosis | Dhelia M Williamson, Ruth Ann Marrie, Allison Ashley-Koch, Glen A Satten | Immunology and Infectious Diseases | 2013 |
| 22749914 | Joint toxicity of alkoxyethanol mixtures: contribution of in silico applications | H R Pohl, P Ruiz, F Scinicariello, M Mumtaz | Regulatory Toxicology and Pharmacology | 2012 |
| 21606948 | Varenicline for Smoking Cessation: Nausea Severity and Variation in Nicotinic Receptor Genes | G E Swan, H S Javitz, L M Jack, J Wessel, M Michel, D A Hinds, R P Stokowksi, J B McClure, S L Catz, J Richards, S M Zbikowski, M Deprey, T McAfee, D V Conti, A W Bergen | Pharmacogenomics Journal | 2012 |
| 22825454 | A smoking-associated 7-gene signature for lung cancer diagnosis and prognosis | Ying-Wooi Wan, Rebecca A Raese, James E Fortney, Changchang Xiao, Dajie Luo, John Cavendish, Laura F Gibson, Vincent Castranova, Yong Qian, Nancy Lan Guo | International Journal of Oncology. | 2012 |
| 20980515 | Reverse Genetics Generation of Chimeric Infectious Junin/Lassa Virus Is Dependent on Interaction of Homologous Glycoprotein Stable Signal Peptide and G2 Cytoplasmic Domains | César G Albariño, Brian H Bird, Ayan K Chakrabarti, Kimberly A Dodd, David M White, Eric Bergeron, Punya Shrivastava-Ranjan, Stuart T Nichol | Journal of Virology | 2011 |
| 20941551 | Functional Genomics of Serotonin Receptor 2A (HTR2A): Interaction of Polymorphism, Methylation, Expression and Disease Association | Virginia R Falkenberg, Brian M Gurbaxani, Elizabeth R Unger, Mangalathu S Rajeevan | Neuromolecular Medicine | 2011 |
| 21658235 | Assessing causal relationships in genomics: From Bradford-Hill criteria to complex gene-environment interactions and directed acyclic graphs | Sara Geneletti, Valentina Gallo, Miquel Porta, Muin J Khoury, Paolo Vineis | Emerging Themes in Epidemiology | 2011 |
| 22081859 | Multiwalled Carbon Nanotubes Induce a Fibrogenic Response by Stimulating Reactive Oxygen Species Production, Activating NF-κB Signaling, and Promoting Fibroblast-to-Myofibroblast Transformation | Xiaoqing He, Shih-Houng Young, Diane Schwegler-Berry, William P Chisholm, Joseph E Fernback, Qiang Ma | Chemical Research in Toxicology | 2011 |
| 21295098 | The impact of CYP2E1 genetic variability on risk assessment of VOC mixtures | Hana R Pohl, Franco Scinicariello | Regulatory Toxicology and Pharmacology | 2011 |
| 21602193 | Blood gene expression profiling detects silica exposure and toxicity | Rajendran Sellamuthu, Christina Umbright, Jenny R Roberts, Rebecca Chapman, Shih-Houng Young, Diana Richardson, Howard Leonard, Walter McKinney, Bean Chen, David Frazer, Shengqiao Li, Michael Kashon, Pius Joseph | Toxicological Sciences | 2011 |
Posted on

by
---
Page last reviewed:
October 18, 2021
Page last updated:
October 18, 2021