Are We Ready for Population Screening for Hereditary Hemochromatosis?
Posted on

by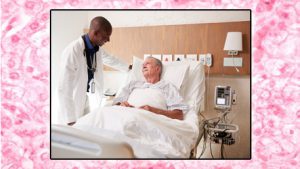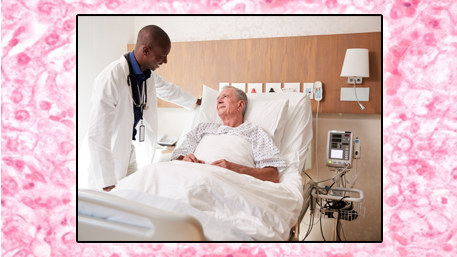 Hereditary Hemochromatosis (HH) is an inherited iron storage disorder in which the body builds up too much iron, damaging tissues and organs. In most people, HH is caused by two copies of a specific change (mutation) in the HFE gene which is most commonly found in people of European ancestry.
In the United States, over 650,000 (1 in 300) non-Hispanic whites have two copies of the C282Y mutation in the HFE gene (referred to as homozygous for the C282Y mutation) and account for most individuals with HH. Mounting evidence suggests that homozygous individuals for the C282Y mutation are much more likely to develop severe liver disease.
A 2018 CDC review concluded that up to 10% of male homozygotes develop severe liver disease (cirrhosis and/or liver cancer) as a result of chronic iron overload. Serious liver disease caused by iron overload can be avoided if regular phlebotomy is initiated prior to the onset of liver cirrhosis. However, no clinical guidelines have endorsed population screening for HFE C282Y homozygosity, owing in part to uncertainty about the frequency of clinical disease risks.
In January 2020, Prof. David Melzer of the University of Exeter presented a CDC Genomics and Public Health webinar on hereditary hemochromatosis (HH). Prof. Melzer and his colleagues used UK Biobank data on 451,243 British adults ages 40-70 years of European descent, among whom 2,890 (0.64% or 1 in 156) were homozygotes. Because of longitudinal data collection on participants over 20 years, the UK Biobank is a remarkable resource for assessing long term health effects of genetic risk factors. They reported in a published analysis with an average of 7 years follow-up that male homozygotes who were not clinically diagnosed with HH at the time of initial assessment had 10 times the risk of developing liver cancer and 3 times the risk of developing any liver disease when compared with people with no HFE variant. Compared to noncarriers, male carriers of the HFE variant had a 2-fold risk of osteoarthritis, and female carriers a 1.5 times higher risk. No data were provided on the impact of HH diagnosis or treatment of diagnosed cases with phlebotomy.
In the webinar, Prof. Melzer reported new findings indicating that male homozygotes had a 22% higher risk of dying in a given year than those with no HFE mutation. Applying to UK life table mortality rates from age 40 to 75, the cumulative expected mortality to age 75 was 19.5% for homozygotes vs. 15.1% for males with no HFE mutation. The difference represents the excess risk of dying prior to age 75 due to HFE p.C282Y homozygosity in that demographic.
These findings confirm previously reported associations of having two C282Y mutations with adverse clinical outcomes due to HH but with greatly improved precision owing to the large number of homozygotes who were followed—an order of magnitude greater than in previous epidemiologic studies on HH homozygotes.
These findings call attention to the large preventable burden of iron overload disease associated with HFE p.C282Y homozygosity. The natural history data presented here when paired with information on the effectiveness of phlebotomy for identified individuals can inform future discussions about population screening guidelines for HH.
Until we have more definitive data to support population screening for HH, CDC continues to provide updated information to the general public and clinicians for ways to increase awareness and early diagnosis of HH. For more information on hereditary hemochromatosis, please consult our website and search the Public Health Genomics and Precision Health Knowledge Base for the latest publications.
Posted on

by
---
Page last reviewed:
May 11, 2021
Page last updated:
May 11, 2021