Barriers and Facilitators to Recruiting Study Participants in Host Genomic Studies
Posted on

by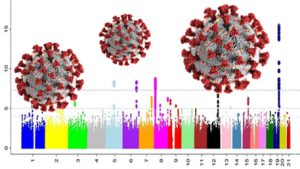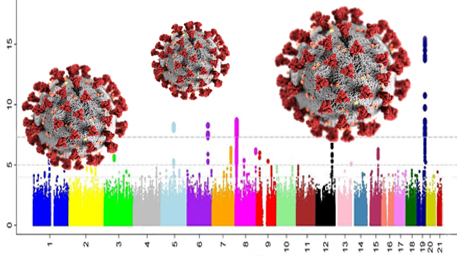 Host genomic studies play an important part in understanding disease susceptibility, severity, and outcomes. These studies require a minimum number of participants to ensure statistical power. Participation barriers and facilitators must be considered in order to effectively recruit a suitable number and diversity of eligible participants.
The COVID-19 host genetics initiative aims to explain the role of host factors in the current pandemic. Studies might need to include populations that are at increased risk for severe illness, such as those with pre-existing medical conditions including obesity, type 2 diabetes, and serious heart disease. In addition, studies on disease incidence and severity in the United States would need to include populations experiencing higher rates of severe illness, such as Black, Hispanic, and Native American people. While the differences in incidence and severity in these groups is not thought to be due to genetics, any genetic studies done should strive to be representative of the larger population. Research studies often provide the most benefit to the populations that are studied, and some of these populations, such as Blacks, Hispanics, and Native Americans, have been historically underrepresented in medical research.
Available information on trends in participation rates point to an overall decline in participation in epidemiologic studies in general. Several reasons cited by studies include
Some findings are particularly relevant to groups experiencing more severe illness from COVID-19. These include
In addition to those for epidemiologic studies, DNA studies have their own considerations. They require participants to submit some form of genetic material, such as saliva or blood, which may raise the participant's perception of risk. Some additional barriers to DNA study participation include:
Past injustices, such as the Tuskegee Study, are at the root of mistrust among Black, Native American, and other populations that have been historically underrepresented in research. Potential discrimination and fear of being experimented on are valid concerns that contribute to the lack of trust in the scientific community. In order to effectively recruit diverse populations for genetic research, the barriers specific to these populations must first be addressed.
Higher risk populations are underrepresented in research in general, but especially in genomic research. Findings about challenges to DNA study participation that are specific to higher risk populations include
Approaches that address barriers to DNA study participation include:
As an example, The Precision Medicine Initiative's All of Us Research Program has had some success in recruiting a diverse range of participants by establishing public trust and redefining the patient-researcher relationship through addressing some of the ethical, legal, and social issues that are associated with the research initiative. These efforts have included
Failure to include and purposefully recruit higher risk and traditionally underrepresented populations can lead to an increase in health disparities and disproportionate health burden. More research into the facilitators and barriers for populations who are typically more at risk for disease in the United States are needed to increase participation from these underrepresented populations.
Some action items to make studies more inclusive in the future include:
Thoughtful and deliberate engagement with the community throughout the entirety of the study.
Identification of potential facilitators and barriers specific to the population of interest.
Tailoring recruitment strategies to the population.
Posted on

by
---
Page last reviewed:
May 11, 2021
Page last updated:
May 11, 2021