Genetic Counseling in the Time of COVID-19
Posted on

by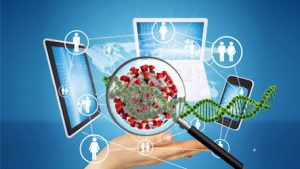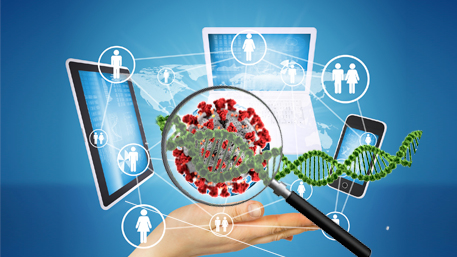 Genetic counselors play an important role in clinical genetics by helping patients understand their genetic health risks. Due to the COVID-19 pandemic, most clinics and hospitals have restricted in-person delivery of non-essential healthcare services, including genetic counseling, to slow the spread of the virus. However, delaying genetic counseling can be problematic, for example, when genetic testing would affect decisions during a pregnancy or about cancer treatment. Moreover, genetics and genetic counseling have become integral to healthcare as we learn more and more about genetic risks for disease.
Now that genetic counselors are largely unable to see patients in person due to the COVID-19 pandemic, more genetic counselors are turning to telehealth out of necessity. Telehealth refers to the use of technology to support long-distance healthcare. For example, instead of an office visit, a patient could video chat with a healthcare provider. Many clinics that used a mixture of in-person and telehealth services in the past have now transitioned to using only telehealth services due to the pandemic. However, for clinics that have only seen patients in-person, the transition to using telehealth may present a challenge. Private genetic counseling companies that offer genetic counseling exclusively through telehealth may be able to provide guidance to other genetic counselors or healthcare professionals on how technology can be used to communicate with patients, deliver results, and provide support to patients during this time.
Because of the increased need for telehealth during the COVID-19 pandemic, insurance coverage of distance-based services has become increasingly important. While the Centers for Medicare and Medicaid Services (CMS) has recently expanded telehealth benefits for Medicare beneficiaries, they do not presently recognize genetic counselors as healthcare providers. This means that genetic counselors cannot be reimbursed for their services or see Medicare recipients without a physician present, which presents challenges to providing genetic counseling via telehealth. To improve Medicare recipients' access to genetic counseling during the COVID-pandemic, the National Society of Genetic Counselors (NSGC) has issued a statement offering some potential short- and long-term solutions.
Thinking ahead to post-pandemic life, telehealth may be used more commonly in genetic counseling in the future. Genetic counselors had used telehealth services long before the pandemic, and there is a trend showing that the use of these services has grown over the past few years. Some healthcare professionals have had concerns about using telehealth, such as the possibility for technical difficulties, privacy concerns, decreased ability to interpret non-verbal cues, and decreased rapport-building. However, studies have shown that patient satisfaction with telehealth genetic counseling services is high. Telehealth has the potential to improve access to services, which is a major benefit in a field where there is a high and growing demand for genetics services. Many genetic counselors consider telehealth to be more convenient than traditional in-person service delivery due to reduced travel times and wait times for patients. In these uncertain times, one thing that seems certain is that telehealth in genetic counseling is here to stay.
Posted on

by
---
Page last reviewed:
May 11, 2021
Page last updated:
May 11, 2021