In Case You Missed It: Favorite Posts of 2021
Posted on

by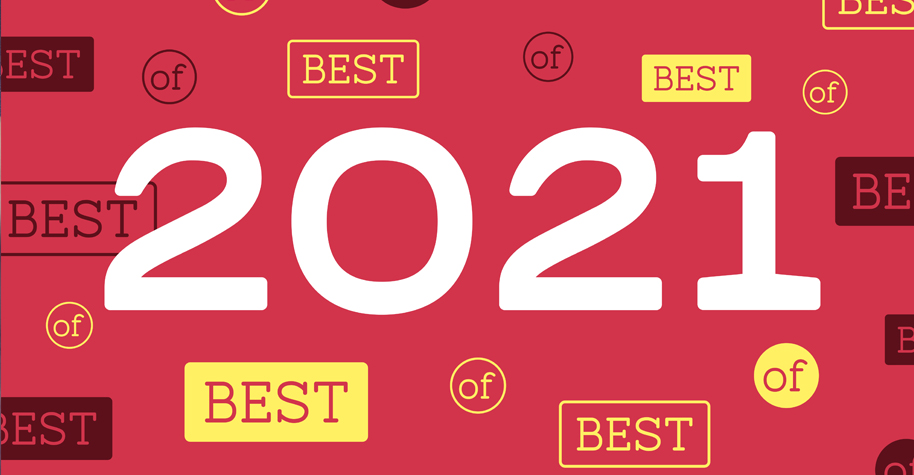 Year's end is a good time to reflect on the events of the past 12 months.
The Center for Preparedness and Response (CPR) published about 30 posts to its Public Health Matters blog in 2021. Most of them include suggestions for how you can prepare for emergencies of all shapes and sizes.
In case you missed it: Here are some of our favorite posts from 2021.
Prep Your Mental Health for an Emergency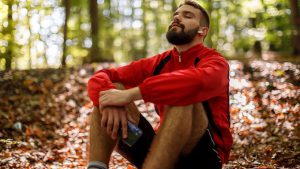 Traumatic events and most emergencies are beyond your control. You can, however, prepare your mental health for the stress of an emergency. Practice self-care, develop coping skills, and make social connections before an emergency happens. Taking care of yourself can also better equip you to take care of others.
This post suggests ways you can prepare your mental health for an emergency. They include practicing gratitude, staying connected with friends and family, and learning relaxation techniques like meditation.
Home Alone: Prepare Kids for Emergencies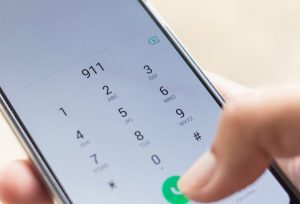 Many children don't have adult supervision 100% of the time. Parents and caregivers have jobs, errands, and other responsibilities that require them to leave their kids home alone sometimes.
Emergencies and no-notice disasters can happen when kids are home alone. This post includes tips from the National Highway and Traffic Safety Administration's Office of Emergency Medical Services for how to prepare children to call 911 in an emergency.
Food Preservation: Home Canning Safety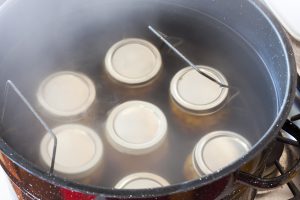 Many of us have discovered new hobbies during the pandemic. Some found self-care in gardening and preserving the literal fruits—and vegetables—of their labors.
Food preservation is an excellent way to extend the shelf life of produce, meats, and seafood. It's a practical skill that you can learn and use to supplement your emergency food supply. But it can be risky—or even deadly—if not done correctly. This post includes information on proper canning techniques.
Be Prepared for a Day at the Beach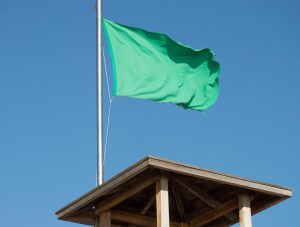 A "day at the beach" can turn into anything but if you aren't prepared. Rip currents, ultraviolet (UV) rays, and harmful algal blooms are a few of the dangers to be aware of before setting foot on the sand or in the surf.
Swimming in the ocean isn't like swimming in a pool. This summertime post includes a list of different things you should know before you go to the beach. They include knowing how to escape a rip current and the meanings of different beach warning flags.
Must-Haves for Your First-Aid Kit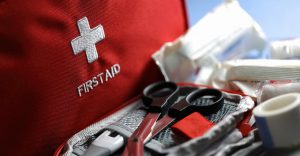 First-aid kits make it possible for ordinary people to help until professional help arrives. That's important because family, friends, coworkers, etc.—not first responders—are often first on the scene in a medical emergency.
Owning a well-stocked first-aid kit and the practical skill to use its contents can save a life. This post lists suggested supplies to keep in your first-aid kit. It also recommends practical skills you can learn and use to protect yourself and others during an emergency.
Volunteers Prepare for Another Season of Disaster Response, Relief Work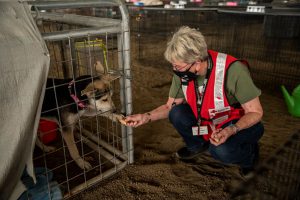 This post was published by CPR in partnership with the Northwestern University Medill School of Journalism, Media, Integrated Marketing Communications. The author introduces us to Gaenor Speed, a volunteer with the Red Cross South Florida Region.
Speed had responded to more than 20 disasters across the country going into the 2021 Atlantic hurricane season. Volunteering with a volunteer organization active in disaster is one way you can get involved in your community.
Emergency Preparedness Tips for Parents of Children with Special Healthcare Needs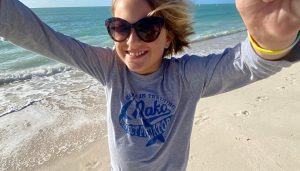 Emergency preparedness can be stressful for all families, especially those with children with special healthcare needs. Children with special healthcare needs may have:
A hard time moving from one place to another.
Urgent or constant medical needs.
Difficulty communicating.
Trouble with transitioning to different situations.
This post was written in observance of National Autism Awareness Month in April. It emphasizes the importance of emergency action planning. Knowing what to do during an emergency can help maintain calm and keep your family safe.
Thanks in advance for your questions and comments on this Public Health Matters post. Please note that CDC does not give personal medical advice. If you are concerned you have a disease or condition, talk to your doctor.
Have a question for CDC? CDC-INFO (http://www.cdc.gov/cdc-info/index.html) offers live agents by phone and email to help you find the latest, reliable, and science-based health information on more than 750 health topics.
Posted on

by
---
Page last reviewed:
December 20, 2021
Page last updated:
December 20, 2021