Must-Haves for Your First-Aid Kit
Posted on

by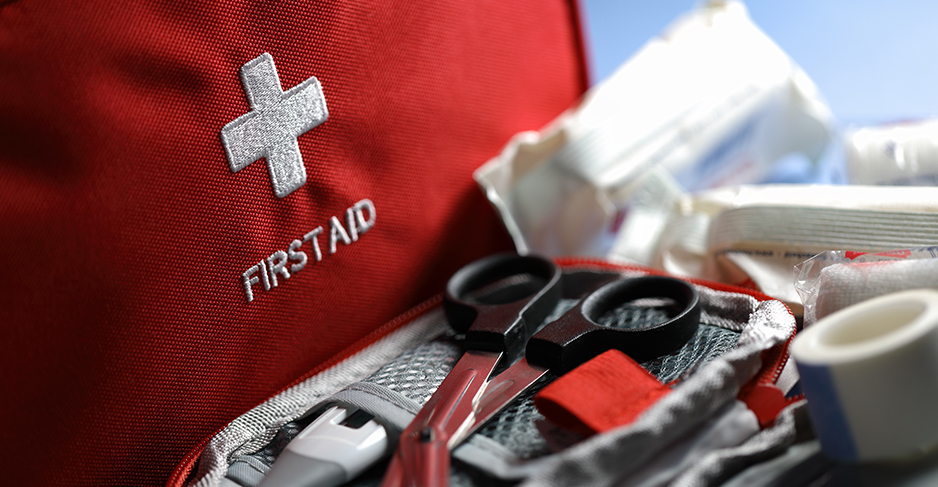 First-aid kits are nothing new. They go back over 100 years to when, as the story goes, Robert Wood Johnson debuted the first-aid cabinet in 1888.(1)
First-aid kits have changed over the years, but they are as useful as ever. They make it possible for ordinary people to be the help until professional help arrives. You don't need a special certification to provide first aid, but you do need the right supplies and education.
First-aid kit checklist
Kate Elkins is an Emergency Medical Services (EMS) and 911 specialist in the Office of EMS and the National 911 Program. An active paramedic, Elkins also responds to 911 calls and serves as a medical specialist with Maryland Task Force 1, a FEMA urban search and rescue team.
First-hand experience has shown her how important having a well-stocked and maintained first-aid kit can be. "There are certain things you need to have at hand in the moment. In a crisis, you're not going to have time to go to the store to get what you need," Elkins points out.
The American Red Cross suggests that a first-aid kit for a family of four include the following items:
Supplement basic items with personal needs and bleeding-control essentials. Things like a commercial tourniquet, bandages, and a felt-tipped pen. Take bleeding-control training to use such and prepare for a bleeding emergency.
Remove, throw away, or use and replace any supplies before they expire. Set a calendar reminder on your smartphone to update the supplies in your kit every six months and/or as the healthcare needs of your family change.
Customize your kit
Think about the healthcare needs of your family when putting together a first-aid kit. For example:
Elkins also suggests attaching a note to your kit with instructions on where to find other items around the house and how to act in specific emergencies. For example, you can use a note to remind you where sugary drinks and foods are kept in case of a diabetic emergency.
A person who is using a first-aid kit in an emergency might need to call 911 for assistance. Having the home or office address written on the outside of the kit itself can give users a handy location reference for 911 operators.
First aid as practical skill
A first-aid kit is a tool, but any tool is only as good as the person using it.
First-aid kits are one place where personal needs and practical skills come together. There are ways to prepare for emergencies that have nothing to do with collecting supplies. This includes learning practical skills that you can use to protect yourself and others.
Many practical skills are easy to learn. Some require special certification or formal training. Others just education. Practical skills include learning how to:
Family, friends, coworkers, and bystanders—not first responders—are often first on the scene in a medical emergency. Elkins has seen this many times in the field. "One time, we had a patient who had a very bad accident with a circular saw," she recalls. "There was a lot of blood on the floor. The patient's coworker, who had no formal training, put all his body weight on the wound and used it to slow the bleeding. He yelled for help until others came and called 911. He saved his coworker's life because he made the right decision and took action."
You can take action today. "You Are the Help Until Help Arrives" and "Stop the Bleed" are examples of training that teach you how to provide first care. A good first-aid kit and the practical skill to use it can help you save someone's life.
Learn more ways to prepare your health for emergencies on the CDC website.
Resources
Reference
Thanks in advance for your questions and comments on this Public Health Matters post. Please note that the CDC does not give personal medical advice. If you are concerned you have a disease or condition, talk to your doctor.
Have a question for CDC? CDC-INFO (http://www.cdc.gov/cdc-info/index.html) offers live agents by phone and email to help you find the latest, reliable, and science-based health information on more than 750 health topics.
Posted on

by
---
Page last reviewed:
May 13, 2021
Page last updated:
May 13, 2021