Introducing CDC/ATSDR's PFAS Blood Level Estimation Tool
Posted on

by
The PFAS Blood Level Estimation Tool ("the tool") was created to help individuals who have consumed PFAS-contaminated drinking water and who have information about the levels of PFAS in their water estimate their PFAS blood levels. The tool is a user-friendly, web-based estimator for the public, housed on the ATSDR website.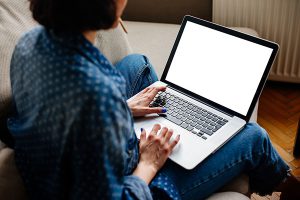 Human exposure to per- and polyfluoroalkyl substances (PFAS) is a public health concern that the Centers for Disease Control and Prevention (CDC) and Agency for Toxic Substances and Disease Registry (ATSDR) are helping local, territorial, tribal, state, and federal partners address. Over the last decade, interest in PFAS has been growing. Communities with exposure to PFAS through their drinking water would like more information about levels of PFAS in their blood.
To help meet this need, CDC and ATSDR launched a PFAS Blood Level Estimation Tool for individuals who consumed PFAS contaminated drinking water. This tool is a web-based estimator for public use that provides personalized estimates of PFAS concentration in blood based on measured PFAS levels in drinking water, including comparison to data reported in the National Health and Nutrition Examination Survey (NHANES). The tool is not intended to replace actual PFAS blood testing.
The PFAS Blood Level Estimation tool was created to help community members obtain an estimate of their PFAS blood levels without having to undergo biological sampling. However, the tool does not provide an estimation or diagnosis of any potential health risks or outcomes based on PFAS exposure; instead, it recommends users talk with their or their child's health care provider and follow their provider's recommendations for checkups, vaccinations, and health screening tests.
Additionally, the tool is a resource for the researcher community that enables exploration of the possible range of blood levels that may occur in a community of interest. It will also help researchers understand drinking water exposure and body burden in communities with known PFAS contamination.
The launch of this tool reflects CDC/ATSDR's commitment to support communities affected by PFAS contamination throughout the nation and advance resources for the research community.
You can find the tool here.
Posted on

by
---
Page last reviewed:
November 15, 2022
Page last updated:
November 15, 2022