Radon Action Month – Healthcare Professionals Can Raise Awareness Too!
Posted on

by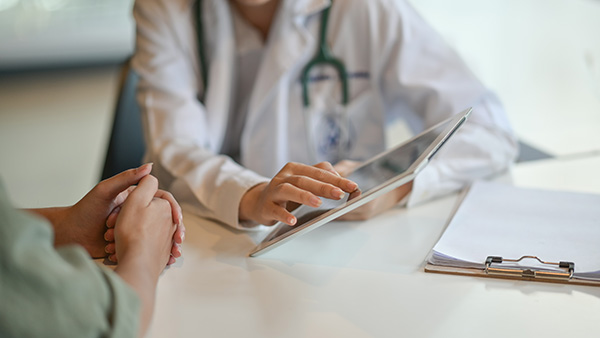 January is National Radon Action Month, an annual observance highlighting the importance of this public health issue. This also serves as an opportunity for healthcare providers to learn more about the role they can play in informing patients about radon and limiting the effects of exposures.
Radon is a colorless, tasteless, odorless, radioactive gas. It occurs naturally and is produced by the breakdown of uranium in soil, rock, and water. Radon can build up to dangerous levels inside homes or buildings, and water supplies can contain dissolved radon. People are most likely to be exposed by breathing radon in air that comes through cracks and gaps in buildings and homes. Breathing in radon can cause serious health problems. According to the Environmental Protection Agency, radon is estimated to be the second leading cause of lung cancer in the United States, responsible for more than 20,000 lung cancer deaths each year.
ATSDR recognizes the important role healthcare providers play in efforts to mitigate radon exposures and raise awareness about radon. Because of this, we have developed trainings to educate healthcare providers and help them recognize diseases caused by hazardous substances in the environment, such as radon.
ATSDR has created a new tool, The Clinician Brief, which is part of a series that aims to educate healthcare providers and increase their capacity to assess patients with hazardous environmental exposures and provide risk reduction counseling.  In honor of this month, the first of this series focuses on radon. The Clinician Brief is a hazard-specific reference document for healthcare professionals, available as a PDF for easy download. In addition to the brief, ATSDR will soon be releasing The Clinician Overview on radon, which is a training video from which healthcare professionals can receive continuing education credits.
What can you do?
We encourage healthcare professionals to learn more about radon and help to raise awareness of its hazards and mitigate exposures. By sharing our tools and training materials with professionals in your community you can help take action against radon!
To learn more, visit ATSDR Clinician Brief: Radon.
Posted on

by
---
Page last reviewed:
January 24, 2022
Page last updated:
January 24, 2022