Join ATSDR in observing Children's Health Month and advancing children's environmental health!
Posted on

by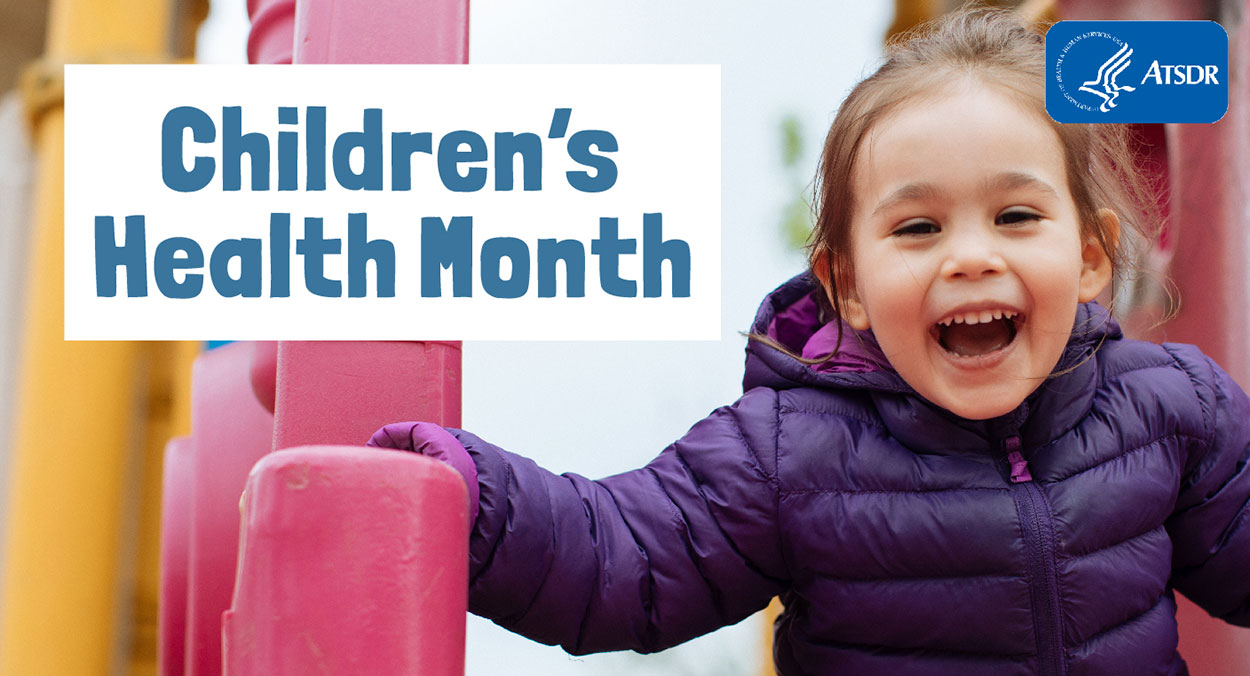 October marks the beginning of one of our favorite monthly themes: Children's Health. This month serves as a reminder that children are vulnerable to harmful substances in the environment. Protecting children's health from environmental hazards is one of the most important responsibilities of the Agency for Toxic Substances and Disease Registry (ATSDR).
In recognition of this month, we want to highlight our many initiatives and resources dedicated to help keep our children safe from harmful exposures and related diseases.
We encourage you to use our resources and help improve environmental health for our children.
ATSDR Initiatives and Resources
Our agency plays a significant role in protecting children's health through numerous public health initiatives that help keep children safe in the places where they live, learn, and play.
Brownfields and Land Reuse Sites
Choose Safe Places for Early Care and Education
Don't Mess with Mercury
soilSHOP
Let's continue to use our voices and work together to protect children's environmental health. For more information about ATSDR, visit www.atsdr.cdc.gov.
Posted on

by
---
Page last reviewed:
October 1, 2021
Page last updated:
October 1, 2021