Planning for Disaster Recovery and Protecting Children's Environmental Health
Posted on

by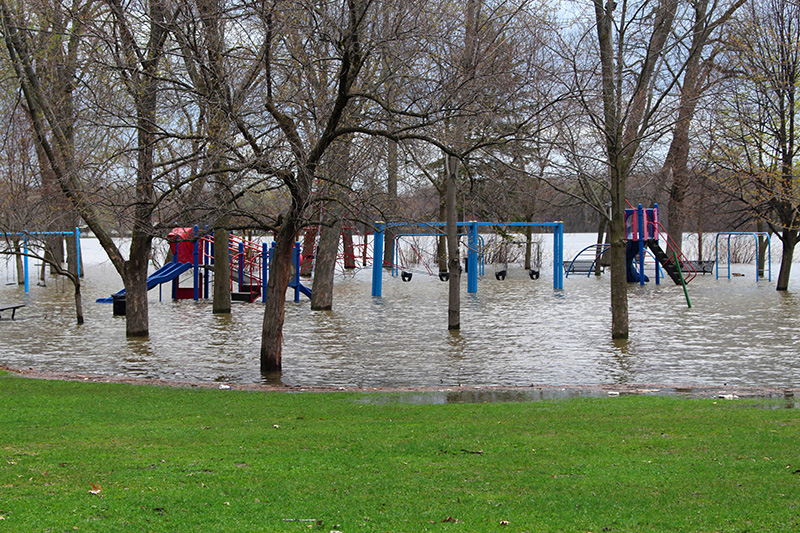 Each September, National Preparedness Month is observed to promote family and community disaster planning throughout the year. Every year, we are reminded just how unpredictable disasters are and how far-reaching their impact can be.
ATSDR recognizes that preparing for the unexpected is important, especially when it comes to protecting children from harmful exposures during disaster recovery.
Our Choose Safe Places for Early Care and Education (CSPECE) Disaster Recovery Supplement helps public health and environmental health professionals learn how to reduce children's environmental exposures where they learn and play. Identifying potential hazards can help establish ways to reduce risk and help community members, particularly children, feel secure as they recover and return to pre-disaster routines.
CSPECE Disaster Recovery Supplement in Action in Puerto Rico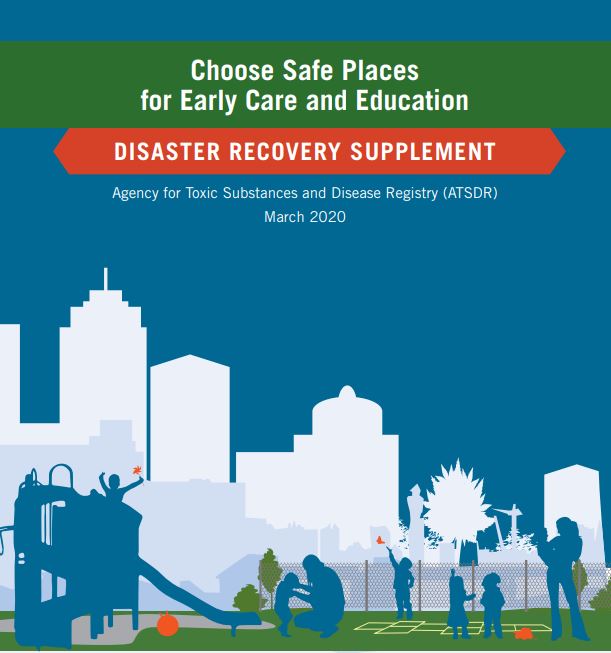 After the devastating hurricane season of 2017, ATSDR realized that our CSPECE work could be adapted to aid in disaster recovery efforts for childcare facilities and other places where children spend time. Since its release, the CSPECE Disaster Recovery Supplement has helped states and territories improve their recovery efforts and limit the effect disasters have on their communities and children. For example, the Puerto Rico Department of Health (PR DOH) was asked to help with initial assessments of Head Start Programs in the southwestern part of the island after several earthquakes occurred there in December 2019. PR DOH, which had designed a Post Disaster Self-Assessment Form (PDSAF) as part of its Choose Safe Places Disaster Recovery work, used this tool to conduct initial assessments with Head Start staff in the affected area.
In December 2019, the southwestern part of Puerto Rico was struck by an earthquake swarm (i.e., earthquake sequences occurring in a short period of time). The main shock lasted weeks, with 11 main shocks with a magnitude 5 or greater. Prior to this, the Head Start staff had attended one of the PR DOH's pilot/training sessions on the new PDSAF and wanted to see how the form could be used to help with assessing their programs. The form was created as a guide to identify major health hazards at childcare facilities that may prevent them from reopening after a disaster. This form is not regulatory; however, it did provide resources for childcare facilities in case hazards were discovered. It also provided suggestions on how childcare staff can protect children from environmental hazards during the disaster recovery process.
PR DOH visited several Head Start programs, conducted assessments with the PDSAF tool, and found that many Head Start facilities had cracks in the walls — and some had cracks in the supporting structures. These assessments made it clear that the Head Start facilities should be inspected by professional engineers before children were allowed back inside. Additionally, at the time of these assessments, some earthquakes/aftershocks were still occurring, which required these sites to have daily re-evaluations to determine if they would be able to re-open.
After a disaster like an earthquake, the environment can change drastically. Some of these changes can lead to the migration of harmful substances such as chemicals and cause environmental hazards that were not present in the first place. This can complicate decisions about whether it is safe to reopen an early care and education facility following a disaster.
The Post-Disaster Self- Assessment Form was found to be a helpful tool. It helped Head Start and PR DOH screen for environmental hazards and provided individuals with a guide that helped aid the decision-making process regarding reopening facilities and programs post-disaster.
We understand that the need to return to pre-disaster routines, such as attending school or childcare, is vital for community members' sense of wellbeing and disaster resiliency. To keep people safe, we must consider all critical aspects of proper recovery guidance and prepare our communities for environmentally safe recovery efforts.
Disasters don't wait, start planning today!
To learn more, visit https://www.atsdr.cdc.gov/safeplacesforece/disaster-recovery-supplement.html.
Posted on

by
---
Page last reviewed:
September 1, 2021
Page last updated:
September 1, 2021