Plain Language Past and Present, Part II
Posted on

by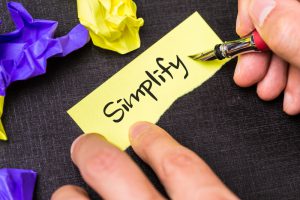 The Plain Writing Act, which requires government agencies to use plain writing in all documents, was passed in 2010—but the push to make writing clearer had been ongoing for decades. In this three-part blog series, Plain Language Past and Present, we highlight some of the interesting early efforts and events from the U.S. government website dedicated to clear writing (https://www.plainlanguage.gov/about/history/).
Part I took a deep dive into John O'Hayre's very witty 1966 book Gobbledygook Has Gotta Go. This installment will examine an intriguing bit of legal history.
PlainLanguage.gov sums it up thusly:
"Walters v. Reno, 145 F.3d 1032 (9th Cir. 1998). Court decision that forms issued by the Immigration and Naturalization Service were so confusing and misleading that they violated a person's due-process rights."
Writing so incomprehensible and unclear that a court declared the forms literally unusable, and ruled against the U.S. government? Let's take a look at what exactly made them so bad.
Fine Fail
The lawsuit centered around three Immigration and Naturalization Service (INS) forms: the fine notice, the rights/waiver notice, and the Order to Show Cause.
The fine notice form was supposed to explain to involved parties the charge against them, next steps to take and the consequences of inaction, and the option to request a hearing. However, the form not only didn't explain these concepts well—or at all—but also was written in unnecessarily wordy, complex legal language.
Excerpt:
If a written request for a hearing is not timely filed, the Service will issue a final and unappealable order directing you to pay a fine in the amount specified in this Notice.1
Compare that to a plain language rewrite:
You have ___ days to request a hearing, in writing. If you do not, you must pay $___.
Obviously, the latter version would be easier to understand, especially given that its readers, as INS knew, usually spoke no or very little English.
Convoluted Rights
"The rights/waiver notice is a very dense form."1
It explained various rights, for example, the right to have a lawyer, and contained an acknowledgement for readers to sign if they wanted to admit to the charge and waive their right to a hearing. The court found many faults with this acknowledgement, including the fact that it did not explain to the reader "that by waiving his right to a hearing … he also waives his right to challenge his deportability."1
This form, again, contained unnecessarily wordy, complex legal language not at all appropriate for its intended ESL audience.
Excerpt:
I further understand that I waive the right to request a hearing before an administrative law judge and agree to pay the penalty amount.1
Rewrite:
Also, I do not want a hearing, and I will pay the $___.
Awful Order
The third and final problematic form was the Order to Show Cause (OSC), used to inform recipients about pending deportation. Unlike the fine notice and the rights/waiver notice, the OSC was actually written in both English and Spanish—still, the court found the same issues that the other two forms had.
The OSC failed to explain info the recipient needed to make an informed decision, in this case: the potential need for separate hearings, how to get them, or what could be contested when. And, the form's five pages contained the usual wordy, complex legal language.
Excerpt:
This notice identifies your rights as an alien in deportation proceedings, and your obligations and the conditions with which you must comply in order to protect your eligibility to be considered for certain benefits.1
Rewrite:
This notice explains your rights regarding deportation, and how get certain benefits.
Lesson Learned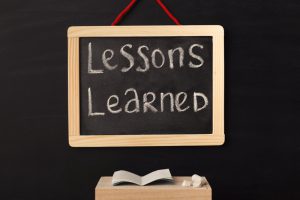 The INS forms at issue in the Walters v. Reno case are an excellent example of a key plain language principle: write for your audience.
From PlainLanguage.gov: "Use language your audience understands and feels comfortable with." "Don't write to experts, lawyers, or management, unless they are your intended audience." Ask yourself,
Who is my audience?
What does my audience already know about the subject?
What does my audience need to know?
What questions will my audience have?
What's the best outcome? What do I need to say to get this outcome?
In the below example from PlainLanguage.gov, the second version works better for a public/ESL audience. The readability is very high because it uses fewer words, uses fewer unfamiliar big words, and sounds conversational and less formal.
BEFORE:
Mitigation is the cornerstone of emergency management. It's the ongoing effort to lessen the impact disasters have on people's lives and property through damage prevention and flood insurance. Through measures such as, building safely within the floodplain or removing homes altogether; engineering buildings and infrastructures to withstand earthquakes: and creating and enforcing effective building codes to protect property from floods, hurricanes and other natural hazards, the impact on lives and communities is lessened.
AFTER:
Protect your community from natural disasters!

Build safely in the flood zone, or remove buildings altogether
Engineer buildings and infrastructure to withstand earthquakes
Create and enforce effective building codes
Tweet this: "Ever been confused—or annoyed—by stuffy, stiff, hard-to-understand writing in a government document or statement? You're not alone. Learn more about CDC's plain language guidelines at https://bit.ly/2B329XK#CDCEHblog via @CDCEnvironment"
1. "Walters v. Reno." FindLaw. Copyright © 2019, Thomson Reuters. https://caselaw.findlaw.com/us-9th-circuit/1455121.html.
Posted on

by
---
Page last reviewed:
June 11, 2020
Page last updated:
June 11, 2020