CDC's Climate and Health Program Celebrating 10 Years
Posted on

by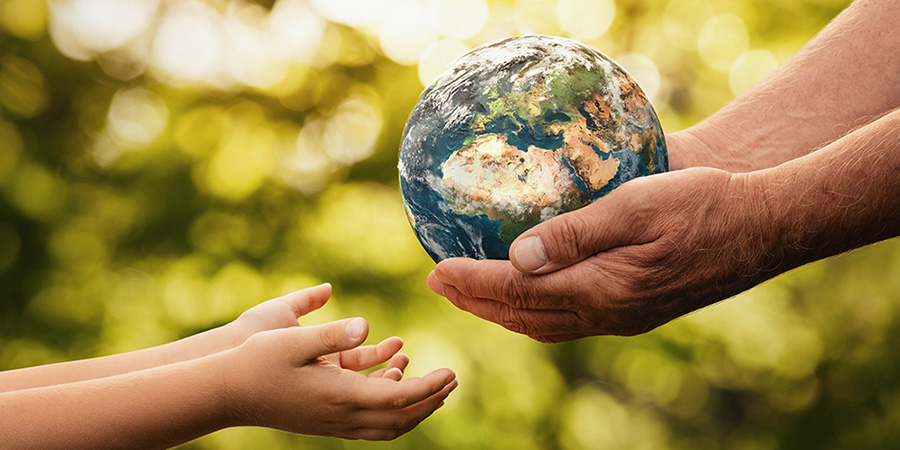 CDC's Climate and Health Program is celebrating 10 years of supporting state, tribal, local, and territorial public health agencies as they prepare for the continuing health impacts of a changing climate.
"Climate change is the biggest environmental health challenge of our time," said Patrick Breysse, director of CDC's National Center of Environmental Health and the Agency for Toxic Substances and Disease Registry. "CDC is proud of the collaborative work states, cities, counties, territories, and tribes are doing to develop and implement adaptation plans to protect at-risk populations and communities."
"While coastal states might be worried about flooding associated with sea-level rise or a hurricane, a health department in the Southwest might be planning for heatwaves and drought. We provide themff with information and data so they can develop and implement solutions that best fit their local needs," Breysse said.
Started in 2010 to fund 10 grantees, CDC's Climate-Ready States and Cities Initiative is now helping 18 grantees around the nation use the five-step Building Resilience Against Climate Effects (BRACE) framework to identify likely climate impacts in their communities, potential health effects associated with these impacts, and their most at-risk populations and locations. The BRACE framework then helps states develop and implement health adaptation plans and address gaps in critical public health functions and services. The program also recently created a suite of communication products and guidance to help grantees better communicate with local communities and partners about these climate and health impacts.
In addition, CDC now funds additional partners through the "Building Capacity of the Public Health System to Improve Population Health through National, Nonprofit Organizations" program. Specifically, the National Indian Health Board now funds four tribes (Lummi Nation, Pala Band, Kaw Nation, Sitka Tribe) through this initiative and the Climate-Ready Tribes Program.
While the Climate and Health Program is very excited about our work over the past 10 years, we continue to build on these accomplishments,  develop new projects that provide opportunities for our partners around the nation to protect their communities from the local health impacts of climate change.
The Climate and Health Program's work extends far beyond grants to health departments. In March 2020, the program  will host a science symposium featuring presentations from researchers conducting cutting-edge climate and health work. The symposium will highlight CDC's internal science activities and new resources and tools for communities. We will also reflect on the Climate and Health Program's past accomplishments and discuss our vision for the program's future.
To learn more about CDC's Climate and Health Program, visit https://www.cdc.gov/climateandhealth/default.htm.
Tweet this: "CDC's Climate and Health Program is celebrating 10 years of supporting state, tribal, local, and territorial public health agencies as they prepare for the health impacts of a changing climate. Learn more: https://bit.ly/2reMOOZ #CDCEHBlog #ClimateChangesHealth"
Posted on

by
---
Page last reviewed:
November 6, 2019
Page last updated:
November 6, 2019