Children's Health Month – October 2019
Posted on

by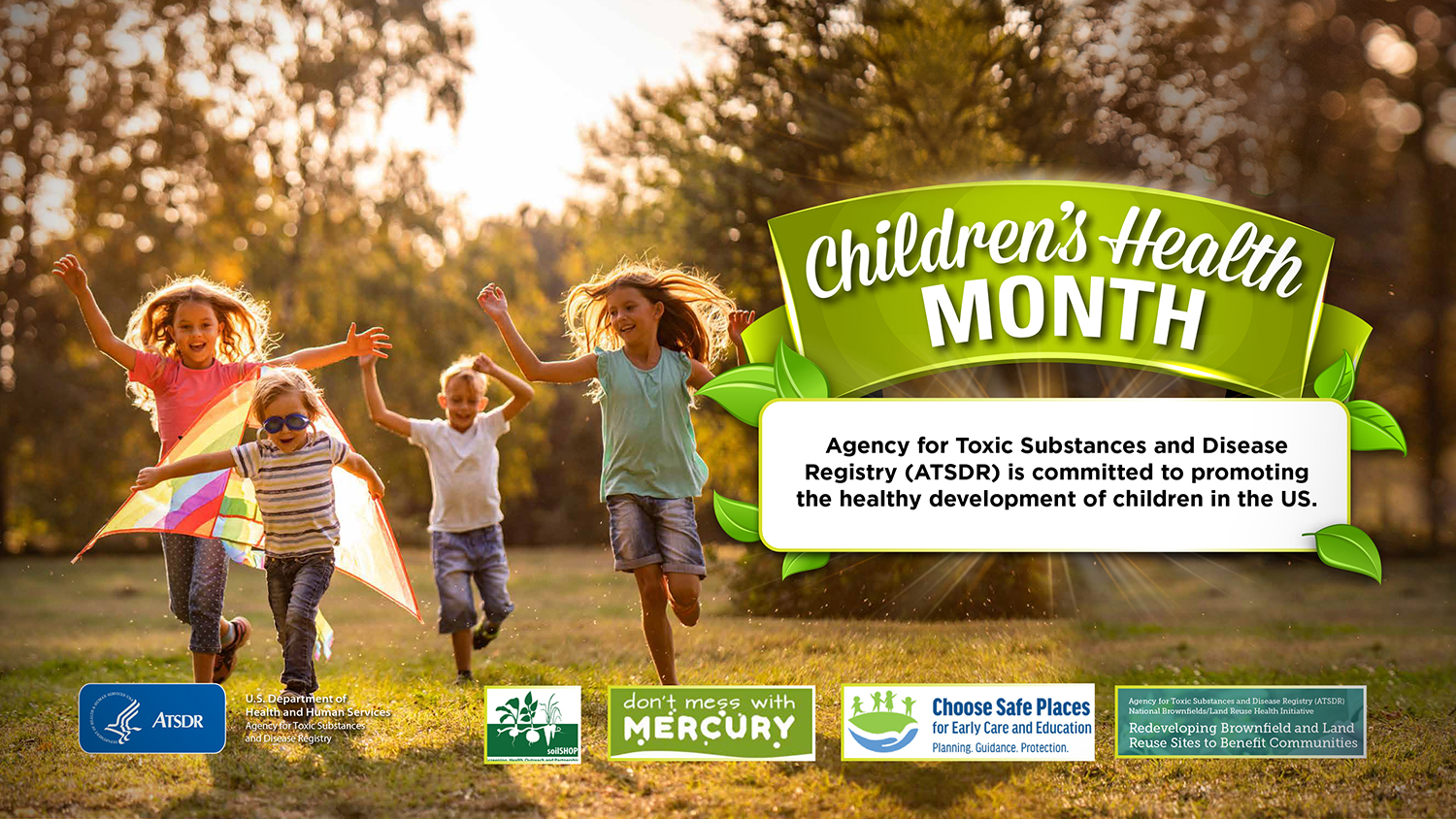 ATSDR Protecting Children's Health – Our Future Generation!
Today, children may face illnesses linked to environmental exposures where they live, learn, and play. For example, children may be exposed to harmful chemicals in the air they breathe, the water they drink, or soil they touch or swallow.
As our scientific understanding of children's environmental health issues continues to evolve, so do the policies and practices in place to protect children's health. The Agency for Toxic Substances and Disease Registry (ATSDR) is committed to promoting the healthy development of children through our public health initiatives such as: Choose Safe Places for Early Care and Education, soilSHOP, Brownfields and Land Reuse Sites,  Don't Mess with Mercury.
These initiatives help keep communities safe from harmful exposures and related diseases and provide resources to communities and partners to raise awareness and understanding about the issues facing children to promote a healthier environment.
Did You Know
Brownfields and Land Reuse Sites
Choose Safe Places for Early Care and Education
Don't Mess With Mercury
soilSHOP
For more information about ATSDR, visit: www.atsdr.cdc.gov
Tweet this: "Children's Health Month – October 2019. Learn what ATSDR is doing to help Protect Children's Health – Our Future Generation! https://bit.ly/2nMTAdy #CDCEHblog via @CDCEnvironment"
Posted on

by
---
Page last reviewed:
October 2, 2019
Page last updated:
October 2, 2019