Wildland Fire Sensors Challenge
Posted on

by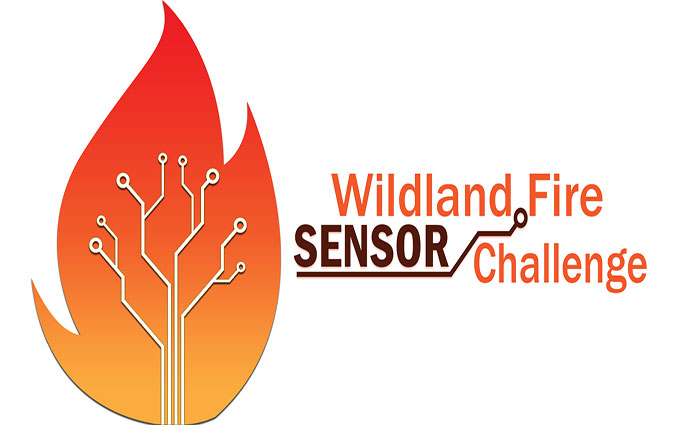 In order to improve monitoring of air quality during fire events, CDC, in partnership with the U.S. Environmental Protection Agency, U.S. Forest Service, National Aeronautics and Space Administration, National Oceanic and Atmospheric Administration, National Park Service, and the non-profit organization Tall Timbers Research Station, is cosponsoring a Wildland Fire Sensors Challenge.
Wildland fires are increasing in frequency and intensity, and the fire season is growing longer. Such fires often produce significant air pollution, which poses health risks to first responders, residents in nearby communities and other people affected by smoke as it travels downwind. Children, older adults, and people with heart and lung conditions are especially at risk.
Air quality managers and public health officials have limited access to accurate information on ground-level air pollution levels in the vicinity of wildland fires, making it difficult to provide appropriate strategies to minimize smoke exposure. Their ability to quickly deploy air pollution measurement stations that could be used to make decisions about health risks has been limited by the cost of monitoring technology, portability and ease-of-use constraints, and technical maintenance requirements.
Most air pollution monitoring equipment is large, not easily transportable, and complex to operate. The Challenge is seeking an accurate, lower-cost, and low-maintenance air quality monitoring system that can be used during either a wildfire or a controlled fire. The data provided by such a sensor system will help federal, state, local and tribal agencies protect the health of first responders and communities affected by the smoke.
Interested developers are encouraged to submit a prototype sensor system that measures fine particulate matter (PM2.5), carbon monoxide (CO), ozone (O3) and carbon dioxide (CO2). The multi-node measurement system should be capable of rapid deployment and continuous real-time monitoring of highly dynamic air pollution levels during a fire event to provide smoke exposure information to those in close proximity to fires and further downwind. Prospective developers should also aim for designs that are easy to use and self-powered, include location data, and wirelessly transmit data to a central data-receiving station.
How to Apply
Written submissions are due by November 22, 2017 and prototypes must be submitted by Jan. 5, 2018. The sensor systems will be evaluated in government specialty labs based on 1) accuracy over a wide range of pollutant levels, 2) system cost, and 3) operation requirements relevant for wildland fire deployment. All developers who submit prototypes will receive direct feedback on laboratory tests and end user review.
At the conclusion of the judging period in Summer 2018, prize winners will be selected. The total prize pool is $60,000, which may be awarded to a single winner if all the requirements are met, or divided into several partial awards.
For more information
Read more about the Wildland Fire Sensors Challenge and obtain complete details on how to submit a solution by visiting: www.challenge.gov/challenge/wildland-fire-sensors-challenge.
Tweet this: "Sensor dvlprs: Design a network for wild/prescribed fire http://bit.ly/2qnwhXD #SmokeSensors"
Posted on

by
---
Page last reviewed:
May 15, 2017
Page last updated:
May 15, 2017