Leading in Public Service by Choice, Learning, and Commitment
Posted on

by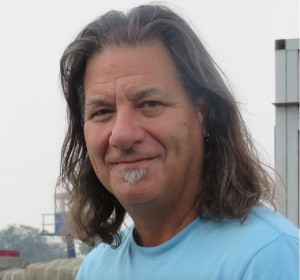 "Once chosen, the path of creative altruism can take many forms, and for some it is public service," says Joe Sarcone, Environmental Health Scientist, Region 10 Representative and leading expert on Alaskan Native population environmental health topics for the Agency for Toxic Substances and Disease Registry (ATSDR).
Joe is a staff of one in Anchorage, Alaska. A state of 586,412 square miles that contains approximately 300 Formerly Used Defense Sites (FUDS), more than 3,000 abandoned mine sites, and over 200 federally recognized tribes.
He enjoys not only the autonomy and independence that his job offers but also the trust his management and the Alaska Native community have in him. He works hard to make ATSDR and its mission relevant in the state, and he feels privileged to help serve and protect Alaska Native people from chemical contaminants in the environment.
Federal Service and Service to Others
Joe, an avid writer with a number of published works to his credit, has served as an Adjunct Instructor at the University of Alaska Anchorage, Department of Health Sciences, where he taught an Introduction to Environmental Health. He also serves as a Department of Health and Human Services (DHHS) Immediate Response Cadre member for the Office of Assistant Secretary for Preparedness and Response (ASPR). In this role, he provides short-term disaster response for Emergency Support Function—Health and Medical Services (the public health and medical response to an emergency or disaster) in the event of a disaster that delays or precludes DHHS, ASPR personnel travel to Alaska. He also represents DHHS as a member of the Alaska Regional Response Team for oil spill preparedness and response. Joe is a member of the CDC Deployment Safety and Resiliency Team.
Joe's grandparents emigrated from Italy and sacrificed much to create better opportunities for their children. Compelled to build on that foundation, Joe was grateful for the opportunity to go to college. He holds a Master's of Science in Public Health (MSPH) from the University of North Carolina at Chapel Hill's School of Public Health. His family also instilled in him a strong desire to help others. He strongly believes that we all have a choice; we can work to alleviate human suffering, we can ignore it, or we can contribute to it.
After college, Joe served two years as a Peace Corps volunteer in the Solomon Islands, Central Province, Environmental Health Division. There he worked with a Solomon Island counterpart and staff to implement a rural water and sanitation program for remote villages.
He started his federal career in 1985 with the U.S. Environmental Protection Agency (EPA). His many challenging assignments include working as a technical advisor in the Mariana Islands in Saipan on groundwater management and protection, wastewater, water quality, hazardous materials and waste, pesticides, underground and aboveground fuel storage tanks, and general sanitation with a focus on program capacity development.
While on leave without pay from the EPA in 1988, Joe traveled to Malawi, Africa for six months where he worked with Malawian and United Nations officials and refugees from the civil war in Mozambique to develop and implement a water and sanitation program to serve a widely scattered refugee population that increased from 70,000 to more than 200,000 in six months.
Joe's 24 years with the EPA was spent working primarily with Alaskan Native villages and service providers throughout the state to create solutions to environmental public health challenges in the areas of drinking water, sanitation, and solid waste management. About one third of the households didn't have piped, running water. Many residents used 5-gallon plastic buckets lined with plastic bags as toilets and to transport and dispose of human waste.
These conditions persist to this day. Joe worked with villages to try to reduce contact with human waste to improve basic sanitation.
After transferring to ATSDR in 2009, Joe continued work he'd begun while at EPA with Alaska Natives to create a better understanding of the relationship between chemical contaminants in the environment and the potential for human health impacts.
Joe feels that work in Alaska is compelling, and progress and successes aren't often apparent or fully realized.
Work with Alaska Natives
Alaska Native people are multi-cultural and Joe works with Inupiaq, Yupik, Athabaskan, Alutiiq, Tlingit, and Haida people throughout the state. In support of tribes in Alaska, Joe partners with environmental public health service providers and other federal, state, local, and tribal government agencies and organizations to respond to the environmental contaminant concerns of primarily Alaskan Native villages.
Alaska Native people consult with Joe because they have concerns about health problems related to exposure to contaminants mainly from former military sites and some mining sites. There are literally hundreds of formerly used defense sites (because during the Cold War, Alaska was geographically the closest state to the former Soviet Union), which are located in areas of customary and traditional use for hunting, fishing and gathering or subsistence. . "Contaminant issues here are related to people's basic subsistence," Joe says.
"Subsistence" is a word used to describe a traditional way of life among many Alaskan Native cultures, a way of life that dates back more than 8,000 years. It refers to the practice of relying on the surrounding environment as a source of food and supplies for daily living. Hunting, fishing, and gathering of subsistence food continues to be an important economic and cultural activity for many Alaska Natives.
One of the primary focuses of concern for Alaska Native tribes is food security: whether contamination will affect people's ability to eat foods they have hunted, fished, or gathered. "It's not as though people can just go to a supermarket if the food that they customarily eat is contaminated," says Joe. ATSDR conducts health assessments to either identify contaminated areas that pose a human health risk in order to reduce or eliminate exposures or show there is no cause for concern.
In the Ankau Saltchucks coastal inlet, the Yakutat Tlingit tribe rely on crabs and shellfish as a dietary staple. Tribal members had stopped harvesting from this area over concerns about dioxin and cancer. Working with ATSDR, state health assessors, and the state's cancer registry, Joe was able provide information to alleviate concerns about consumption of this readily available and abundant food source.
Life in Alaska
Having lived and worked in Alaska for 20 years, Joe admits that the winters are tough: long, cold, and dark, with shoveling snow as his only winter sport. However, the summers, he says, are spectacular for camping and backpacking. Wildlife is equally amazing, and Joe enjoys seeing an occasional moose in his yard. In his spare time, Joe enjoys outings with his wife and two daughters, both of whom have grown up in Alaska.
In his work with the Alaskan Native Health Board, EPA, and ATSDR, Joe has assisted Alaska Native villages all over the state. But he is quick to point out that he's never gone to a village that he wasn't first invited to.
Joe use words like trust, deference, patience and flexibility to describe his relationships with Alaska Natives.  We can all learn from his proactive approach in establishing effective communication and collaboration when we start working with communities.
Joe's efforts with tribes in Alaska have resulted in a better understanding of the health impact of man-made environmental contaminants and have allowed Alaska Native villages and government agencies to better coordinate activities to protect the health of Alaska Natives. In 2014, Joe was awarded the Alaska Federal Executive Association Outstanding Federal Employee of the Year Award.
Most Rewarding Aspect of Work
In a call to action, Joe inspires the up-and-coming generation not to go it alone, but to devote themselves to "protect human health and to safeguard the natural environment by choosing to work in public service."
One of Joe's favorite quotes is by the late Dr. Martin Luther King: "Every man must decide whether he will walk in the light of creative altruism or the darkness of destructive selfishness. This is the judgment. Life's most persistent and urgent question is, what are you doing for others?"
"In a world where human suffering is inherent and indiscriminate, each of us has a choice: we can work to alleviate human suffering, we can ignore it, or we can contribute to it," Joe says. The opportunity to alleviate human suffering is what drives Joe in his work. "If I didn't have that in my job, I'd find another line of work."
Tweet this: "Leading in Public Service by Choice, Learning, & Commitment at http://bit.ly/2dcputj #CDCEHblog via @CDCEnvironment"
Posted on

by
---
Page last reviewed:
October 17, 2016
Page last updated:
October 17, 2016