A Perfect Partnership: Pediatric Environmental Health Specialty Units
Posted on

by
How do you bridge the gap between the growing concern over environmentally related pediatric health problems and the fact that many physicians feel inadequately educated to address such concerns? Between what parents would like to know about environmental effects on their children's health and the need for a trusted source of objective, science-based information?
With a pediatric environmental health specialty unit (PEHSU).
At locations across the country, Pediatric Environmental Health Specialty Units (PEHSUs) draw upon and bring together the combined expertise of pediatric, occupational and environmental medicine in order to improve environmental health for children. A PEHSU is a unique collaboration of specialists that work together at many of the nation's leading academic medical centers to improve the environmental health of children.
How PEHSUs Work
PEHSUs provide services to families, act as consultants to clinicians and public agencies, develop educational materials, and respond to natural disasters such as hurricanes and wildfires. PEHSUs also educate health professionals and others about issues related to children's health and the environment, particularly the effect of chronic, low-level exposures to air and water pollution, lead, mercury, mold, and low level exposures to pesticides. In addition, PEHSUs provide direct consultations to health care providers, parents, and others about known or suspected exposures and possible ways to prevent, lessen, or medically manage exposure illnesses.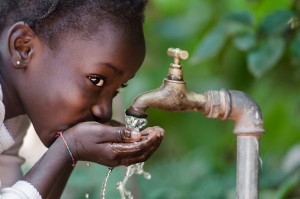 PEHSU staff members include a variety of environmental medicine and health experts, including pediatricians, occupational environmental physicians, medical toxicologists, pediatric pulmonologists, pediatric allergists/immunologists, nurses, and industrial hygienists. Eight PEHSUs share facilities or staff with a regional poison control center. Having all of these experts within one network allows PEHSUs to provide the unique services required for the many environmental health threats children face.
Anyone—physician, nurse, parent, public health official, school official, or media representative—may access the expertise of a PEHSU. All US PEHSUs have toll-free telephone numbers, and most are accessible by email. Upon receiving a query, the coordinator contacts the appropriate PEHSU staff member, who then answers the questions, provides management guidance, or recommends clinical evaluation.
An important component of the work of PEHSUs is outreach, to both health professionals and the general public. Each PEHSU has its own Web site providing information about specific environmental health topics. The North American PEHSU network has created fact sheets, reviews, and online and print tools to increase environmental health literacy. The PEHSU network also provides consultations to guide individuals and organizations on a wide range of issues, such as environmentally safe areas to build new schools or lower exposure risks at daycare centers.
Success Story: Rainy Day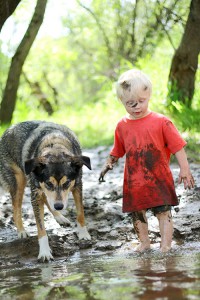 In March 2010, heavy rains led to an accumulation of about a foot of floodwater on the first floor of an elementary school in New Jersey. When the sump pump backed up, the floodwater, which had a strong odor of petroleum fuel, leaked into the school. Tests were performed, and results showed not only levels of petroleum in excess of New Jersey Department of Environmental Protection (NJDEP) limits, but also elevated levels of benzene, PCE, and 1,4 dichlorobenzene. Parents were concerned about long-term exposure, as the petroleum smell had been present for years, even causing headaches and nausea among some children and teachers.
After PEHSUs were mentioned at a parent meeting as a potential resource, New Jersey Department of Health and Senior Services' (NJDHSS) assistant director of Consumer and Environmental Health Services contacted the PEHSU in April 2010. PEHSU staff explained testing recommendations, the need to remove the children from the sources of exposure, and necessary follow-up procedures. Staff also performed an environmental history, a fundamental tool that allows health professionals to identify potential environmental exposure concerns and investigate possible health risks.
Collaboration between the PEHSU, NJDHSS, and NJDEP greatly increased knowledge of environmental exposures for affected families. Because of these efforts, approximately 800 children were at reduced risk of exposure or future cases of illness.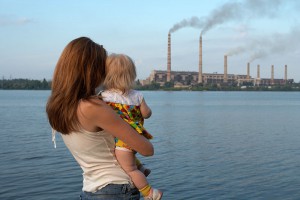 By The Numbers
Over the course of 4 years (2010–2013), the North American PEHSU network delivered nearly 1500 presentations on topics from a general introduction to children's health and the environment to focused presentations on air pollution, asthma, lead poisoning, and mold. The programs reached nearly 210,000 participants.
Of course, parents hope that their children will never be exposed to toxic substances. However, if they are, it's good to know that knowledgeable experts are ready to help. For more information, see CDC feature: A Perfect Partnership: Pediatric Environmental Health Specialty Units.
Tweet this: "Pediatric Environmental Health Specialty Units. Read more at http://bit.ly/2do9xQp #CDCEHblog via @CDCEnvironment"
Posted on

by
---
Page last reviewed:
October 5, 2016
Page last updated:
October 5, 2016