September Is National Food Safety Education Month
Posted on

by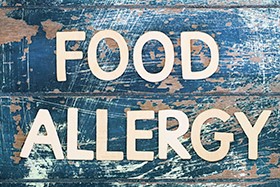 It is National Food Safety Education month, and we have a variety of new resources for environmental health practitioners.
Hot Off the Press: New Studies from Our Environmental Health Specialists Network (EHS-Net)
In general, restaurant staff were familiar with food allergies and had positive attitudes about accommodating customers with food allergies. However, we found important gaps. We recommend restaurants implement three key restaurant practices linked with better food allergy knowledge and more positive attitudes about accommodating customers with food allergies. See our EHS-Net plain language page on food allergies or read the full report in this month's Journal of Food Protection[PDF – 176 KB].
Microwave Cooking Practices in Restaurants
CDC's EHS-Net grantee in Minnesota examined microwave cooking practices of restaurants and other food service establishments in their state. Learn more about their findings.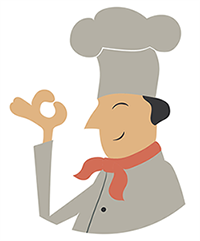 New Resources to Promote Certified Kitchen Managers
This month's Journal of Environmental Health features a column[PDF – 388 KB] on CDC's Prevention Status Reports (PSRs) released in February 2016. As part of National Food Safety Education Month, we are highlighting the food safety PSR, which introduced a new indicator. The new measure reports on state adoption of key Food Code provisions for preventing foodborne illness and outbreaks associated with restaurants.
One of these provisions requires restaurants to have at least one employee with management responsibility who is certified in food safety (often referred to as a certified kitchen manager). In addition, make sure to explore
A new article in the Journal of Food Protection, examining state adoption of the key Food Code provisions highlighted in the PSR and their correlation with norovirus outbreaks.
Our new CDC infographic [PDF – 379 KB] which shows how certified kitchen managers can improve restaurant food safety and save money. Restaurants with managers certified in food safety and save money.
Participate in the National Environmental Assessment Reporting System (NEARS)
Join NEARS to help prevent foodborne illness outbreaks associated with restaurants, banquet facilities, schools, and other institutions. Is your jurisdiction registered? Our first NEARS Summary Report [PDF – 445 KB] provides information on outbreak characteristics, investigations, primary agents, contributing factors, and establishment characteristics. Explore our website to explore how NEARS benefits your program and helps prevent outbreaks.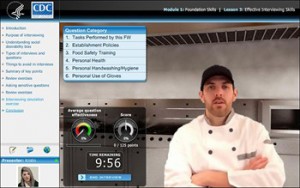 Register for our e-Learning on Foodborne Illness Outbreaks
Check out our short video to learn why you should register for CDC's fun, free, and interactive e-Learning on Environmental Assessment of Foodborne Illness Outbreaks. This course addresses the role of environmental assessments within the broader context of outbreak investigations and the food safety system. The skills needed to participate in an outbreak investigation are different from those needed to inspect restaurants, and the role of environmental health staff is critical.
But Wait! There's More!
Check out CDC's Have You Ever Heard of Norovirus? video and Food Safety Smarts webpage with infographics and tips for the public on how to prevent food poisoning.
Find food safety tools and guidance, training, research, and investigations for environmental health professionals on our Food Safety Resources Page. Check back often!
Tweet this: "It's Nat'l Food Safety Education month! Read CDCs new resources at http://bit.ly/2cjSdMJ #CDCEHblog via @CDCEnvironment"
Posted on

by
---
Page last reviewed:
September 21, 2016
Page last updated:
September 21, 2016