10 Ways to Show Kindness During Emergencies
Posted on

by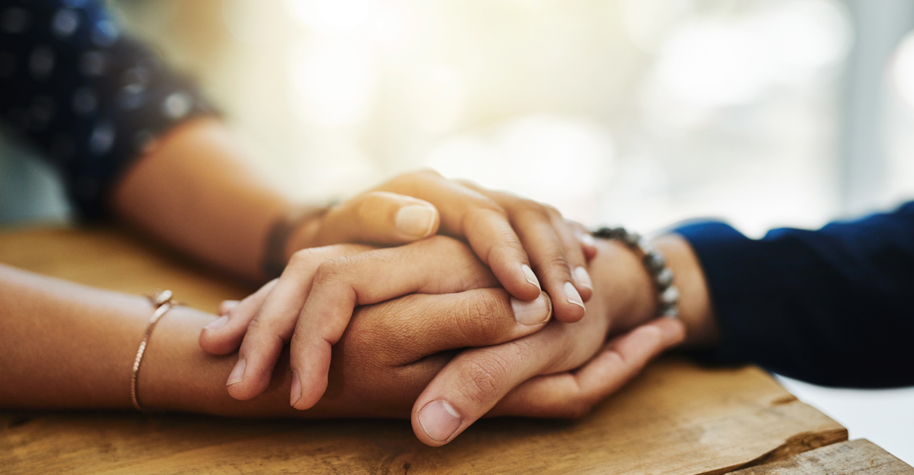 November 13 is World Kindness Day
Kindness is good for you. According to researchers, helping others release hormones that boost your mood and wellbeing.(1, 2)
Kindness is most beneficial to you and others when it's made part of your routine. Acts of kindness take on increased meaning during an emergency when people need care, concern, and consideration.
Here are 10 ways you can show kindness to yourself and others before, during, and after an emergency.
Join someone's personal support network. A personal support network is a group of people who volunteer to help a family member, friend, neighbor, etc. living with an impairment, activity limitation, or participation restriction that can affect their ability to prepare for and respond to emergencies.
Care for yourself in at least one small way each day. Fear and anxiety can be overwhelming and cause strong emotions. It's important to take care of your family and friends, but it should be balanced with care for yourself. Self-care during an emergency will help your long-term healing.
Volunteer responsibly. Don't self-deploy to disaster areas. Trusted organizations operating in the affected area know where volunteers are needed. By working with an established non-profit organization, the appropriate safety, training, and skills can be considered. Recovery lasts longer than media attention. There will be volunteer needs for many months, often many years, after the disaster. Your help often is needed long after a disaster.(3)
Donate wisely. A financial contribution to a recognized volunteer organization active in disaster is the most effective donation you can make to support survivors. Organizations on the ground know what items and quantities are needed, often buy in bulk with discounts, and try to purchase through local businesses.(3)
Shop responsibly during emergencies. Buy what your family needs and leave some for others. Do not buy more supplies than you need to prepare for or in response to an emergency.
Be a helper to others in need. Help friends, family, neighbors, coworkers, etc. prepare for and respond to emergencies. For example, you can offer to help them
Feed your neighbors. Stock (or start) a little free pantry, donation bin, or community fridge to help meet the personal needs of others. Personal needs are the things you will need to keep your family healthy, safe, calm, and comfortable during an emergency. They include safe food and water, personal hygiene items, diapers, and other necessities.
Listen with compassion. Call, text, or email family and friends to ask how they are doing during an emergency. If someone you care about is feeling overwhelmed with emotions like sadness, depression, or anxiety, or feels like they want to harm themselves or others, call 911. People can also call the Disaster Distress Helpline at 1-800-985-5990 or text TalkWithUs to 66746 (TTY 1-800-846-8517).
Give a caregiver a break. Respite care is provided by family, friends, a nonprofit group, or a government agency. Respite care affords caregivers time off from their caregiving Short breaks can help caregivers maintain their health. Research shows that even a few hours of respite a week can improve a caregiver's well-being.(4)
Learn a new practical skill and share what you've learned with others. Practical skills are self-help and life-saving skills and lessons that can help you protect your and others' health in an emergency. Most do not require special certification or formal training to perform, but you do need education. Examples of practical skills include learning how to make water safe in an emergency, how to wash your hands, and how to use a portable generator safely during a power outage.
Make a habit of showing kindness to yourself and others in at least one small way each day. There are many ways to do that, including many that are simple and free. Find ways that work for you.
Resources
References
Thanks in advance for your questions and comments on this Public Health Matters post. Please note that CDC does not give personal medical advice. If you are concerned you have a disease or condition, talk to your doctor.
Have a question for CDC? CDC-INFO (https://www.cdc.gov/cdc-info/index.html) offers live agents by phone and email to help you find the latest, reliable, and science-based health information on more than 750 health topics.
Posted on

by
---
Page last reviewed:
October 31, 2022
Page last updated:
October 31, 2022