Prep Your Health by Reviewing Important Paperwork
Posted on

by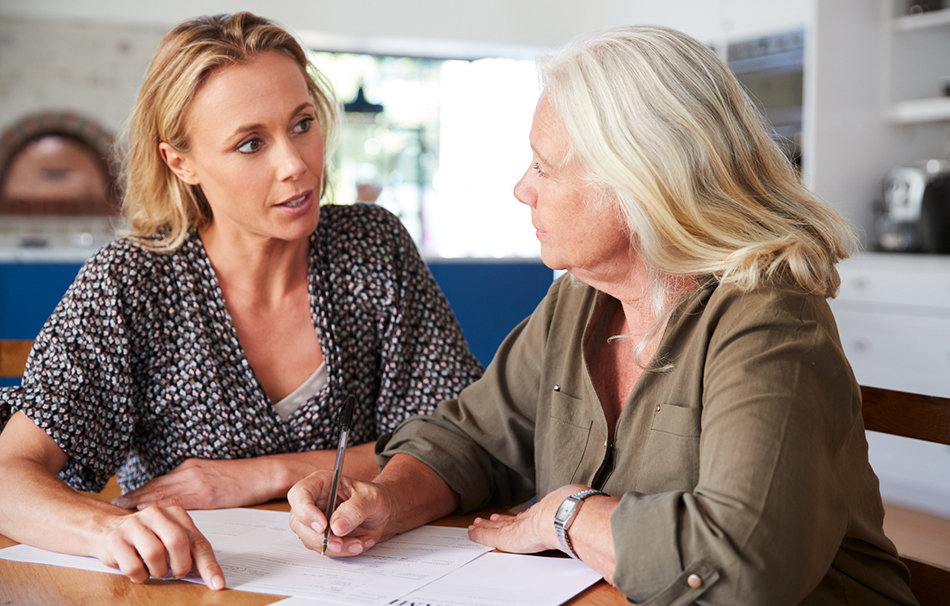 The importance of proofreading everything you write before you turn it in is a lesson many people learn in elementary school. For much of our early lives, the lesson applies almost exclusively to things like book reports and term papers.
The need to check personal paperwork for errors and omissions becomes even more important in adulthood when the information is about you but written by other people and has to do with things like prescription medications, medical history, and emergency planning.
Effective proofreading is a practical skill you can learn, teach to others, and practice every day. In observance of National Proofreading Day (March 8), here are three ways you can better #PrepYourHealth and your paperwork for emergencies.
Practice Proofreading
There's more to proofreading than pushing paper. Proofreading is a practical skill that can improve personal health preparedness, and something people can get better at with practice and attention to best practices, including
Proofread a hardcopy, not on the computer when possible.
Proofread out loud.
Use a ruler or a blank sheet of paper to cover up the lines below the one you're reading.
Ask a family member, friend, or caregiver to help read over your paperwork.
Give your paperwork more than a casual read. Take your time and proofread your paperwork more than once.
Medical Records
People have a right to their health record. They also have a responsibility to check it for mistakes. Individuals are encouraged to review their health record to make sure that all the health information is complete, correct, and up to date.
The Office of the National Coordinator for Health Information Technology (ONC) estimates that nearly 1 in 10 people who access records online end up requesting that they be corrected for a variety of reasons. Examples of common errors, according to ONC, include:
A forgotten medication or allergy.
Missing information about your health history or your symptoms or the date of your appointment.
A charge for a test you didn't have.
When people check their medical record, they should look for mistakes or old information that, if not corrected, could affect their health.  That includes personal information and health information.
Prescription Review
It's important that people who take a prescription medication as part of their daily routine set up a "brown bag session" with their doctor once a year to proofread their prescriptions.(1)  A "brown bag review" can help identify duplicate or outdated medicines, and medicines that are no longer needed or may cause harmful drug interactions.
Emergency Plans
Emergency plans are living documents that need to be frequently practiced, habitually reviewed, and updated as needed. For example, individuals and families should revisit their Emergency Action Plans, such as asthma action plans, emergency care plans for children with special healthcare needs, and cancer survivorship care plans, every six months or as relevant information, including points of contact and treatment plans, changes.
Parents and guardians should complete a Ready Wrigley Emergency Backpack Card for each of their children before the start of the school year and update it as necessary—if the family moves, a parent changes jobs, or there's some other significant life event.
Care for Each Other
One way people can help to create community health resilience where they live is to get involved. One way a person can get involved, is by getting to know their neighbors; especially, those who are considered part of a vulnerable population.
Vulnerable populations include children and people who may have a chronic health condition, need help accessing emergency services, and struggle to understand and use health information. Individuals can support their at-risk family, friends, and neighbors by offering to be a "second pair of eyes" when reviewing important paperwork.
The periodic proofreading of important paperwork for errors and outdated information is easy to do, but the proof of the pudding is the peace of mind that comes with knowing you'll save yourself time, frustration, and added worry in an emergency.
References
Thanks in advance for your questions and comments on this Public Health Matters post. Please note that the CDC does not give personal medical advice. If you are concerned you have a disease or condition, talk to your doctor.
Have a question for CDC? CDC-INFO (http://www.cdc.gov/cdc-info/index.html) offers live agents by phone and email to help you find the latest, reliable, and science-based health information on more than 750 health topics.
Posted on

by
---
Page last reviewed:
March 9, 2022
Page last updated:
March 9, 2022