3 Reasons Why Handwashing Should Matter to You
Posted on

by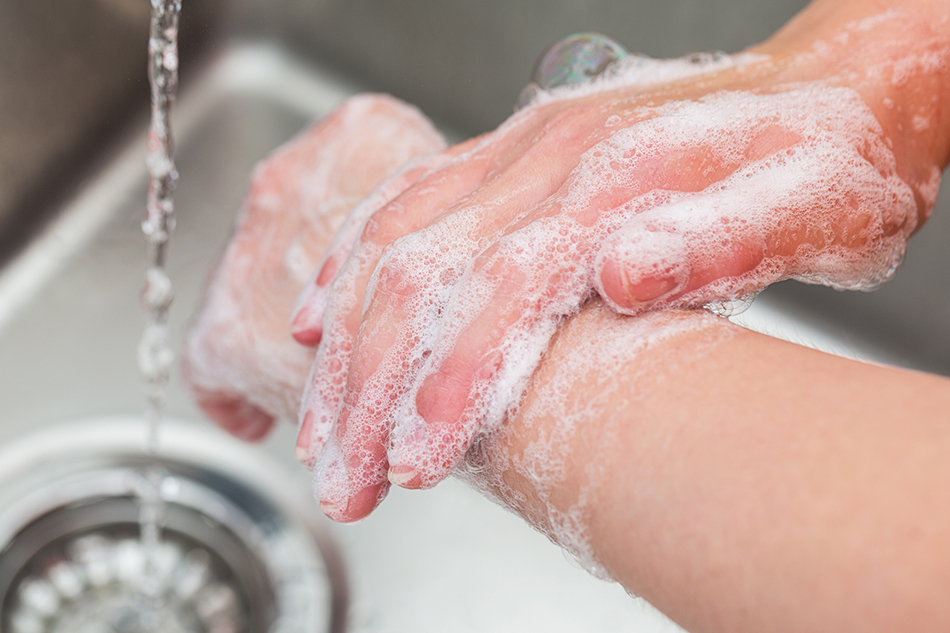 Most of us are familiar with the parental-like voice in the back of our minds that helps guide our decision-making—asking us questions like, "Have you called your grandmother lately?" For many that voice serves as a gentle, yet constant reminder to wash our hands.
Handwashing with soap and water is one of the most important steps you can take to avoid getting sick and spreading germs to loved ones. Many diseases are spread by not cleaning your hands properly after touching contaminated objects or surfaces. And although not all germs are bad, illness can occur when harmful germs enter our bodies through the eyes, nose, and mouth. That's why it is critical to wash hands at key times, such as after a flood or during a flu pandemic, when germs can be passed from person to person and make others sick.
Washing hands with soap and water is the best way to reduce the number of germs on them, however during a disaster clean, running water may not be available. If soap and water are not available, use an alcohol-based hand sanitizer that contains at least 60% alcohol. Alcohol-based hand sanitizers can quickly reduce the number of germs on hands in some situations, but sanitizers do not eliminate all types of germs.
Here are three key reasons why you should always care about handwashing: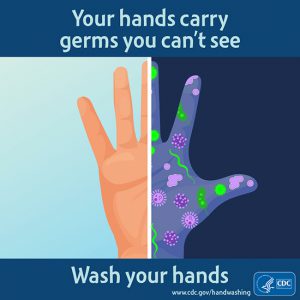 Handwashing can keep children healthy and in school. Handwashing education can reduce the number of young children who get sick and help prevent school absenteeism.
Handwashing can help prevent illness. Getting a yearly flu vaccine is the most important action you can take to protect yourself from flu. Besides getting a flu vaccine, CDC recommends everyday preventive actions including frequent handwashing with soap and water.
Handwashing is easy! Effective handwashing is a practical skill that you can easily learn, teach to others, and practice every day to prepare for an emergency. It takes around 20 seconds, and can be done in five simple steps:

Wet your hands with clean, running water, turn off the tap, and apply soap
Lather your hands by rubbing them together with the soap
Scrub your hands for at least 20 seconds. Need a timer? Hum the "Happy Birthday" song from beginning to end twice
Rinse your hands well under clean, running water
Dry your hands using a clean towel or air-dry them
Promote Handwashing in Your Community
Global Handwashing Day is celebrated annually on October 15 to promote handwashing with soap as an easy and affordable way to prevent disease in communities around the world. This year's theme, "Clean Hands—A Recipe for Health," calls attention to the importance of handwashing at key times, such as before eating or feeding others, and before, during, and after preparing food.
Learn how you can get involved and promote handwashing at home, your child's school or daycare, and your local community:
Posted on

by
---
Page last reviewed:
October 23, 2018
Page last updated:
October 23, 2018