Resolve to Get Ready
Posted on

by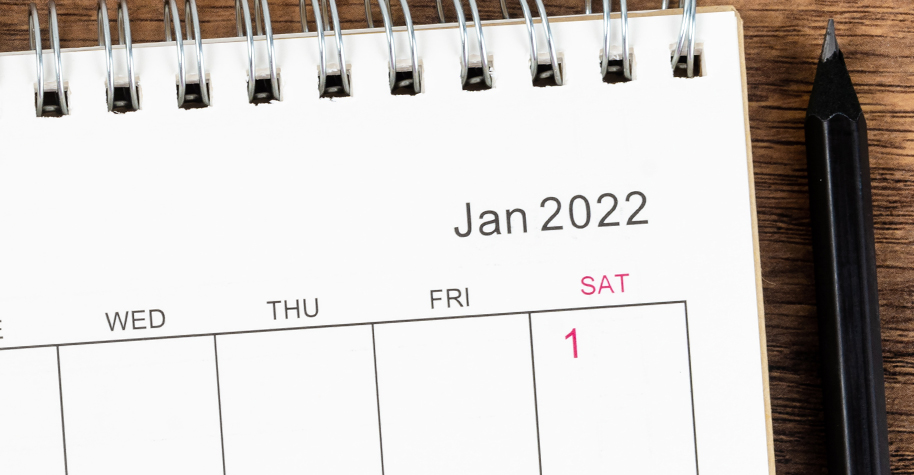 The New Year is the time many of us make resolutions for the coming year. Sometimes resolutions feel too big and long-drawn-out to accomplish. As a result, our motivation to see them through can peter out before the end of the year.
This year, instead of making one resolution for the year, make 12 micro-resolutions. Focusing on one thing each month can make it easier for you to reach your goal, whether it's to quit smoking or prepare your health for emergencies.
Here are some example micro-resolutions you can make this year to improve your personal health preparedness.
January
January is Get Organized Month. Get organized by creating a checklist of your personal needs. Being organized can help you stay calm during an emergency. Ways to get organized include using checklists to help you collect emergency supplies and scanning important paperwork.
February
Just 35% of respondents to a recent Healthcare Ready survey said they could list all their prescription details if they had to evacuate their homes without their medicines or medical supplies.(1)
You don't have to memorize the details of your prescriptions. Instead, make a list of your medicines, including information about your diagnosis, dosage, frequency, and medical supply needs. Make an annual appointment with your doctor to discuss your prescriptions and how you can create an emergency supply of them.
March
National Proofreading Day is observed in March. Organize, check, correct, and protect your important paperwork, such as medical records, insurance (e.g., flood and earthquake) documents, action plans, etc. Examples of common errors found in medical records include
Missing or outdated personal information.
Missing information about a new medication or allergy.
Missing or incorrect information about your health history or the date of your visit.
Mischarges for a test you didn't have.(2)
April
Practice your emergency action plan with your entire family, including pets. Take the 10-minute evacuation challenge. Set a timer for 10 minutes. In those 10 minutes, see if everyone can:
Put on long pants, a long sleeve shirt or sweatshirt, shoes, and a hat.
Take emergency supplies and other important things to the car.
Find your pets, put them in carriers if they have them, and take them to the car.
Pack the car.
Get in the car and buckle your seatbelt.
May
May is National Wildfire Awareness Month. Create defensible space if you live in an area prone to wildfires. Defensible space is a buffer you create between your home or another structure on your property and the grass, trees, shrubs, or any wildland area around it.
June
The Atlantic hurricane season begins June 1 and ends on November 30. Be prepared to evacuate in case you find yourself in the path of a storm:
Collect emergency supplies and create "go kits" for your family.
Test drive your evacuation route to identify detours, gas stations, emergency departments, urgent cares, veterinarians, etc. along the route.
Learn more ways to prepare for hurricanes and tropical storms.
July
Emergency supplies expire. Check your supplies regularly so you can be sure they're safe to use when you need them. Remove, throw away or use, and replace any food and water, prescription medications, and supplies every six (6) months.
August
August 15 is National Check the Chip Day. Microchipping your pet(s) is one of the best ways to ensure that you and your pet are reunited if separated during an emergency. Remember to register the microchip with the manufacturer and to keep your contact information up to date.(3)
Also, keep a photo of your pet with your important paperwork to help with identification and as proof of ownership.
September
Get a flu shot. It's best to be vaccinated before flu begins spreading in your community. September and October are generally good times to be vaccinated against flu. Ideally, everyone should be vaccinated by the end of October. Even if you are not able to get vaccinated until November or later, vaccination is still recommended because flu most commonly peaks in February and significant activity can continue into May.(4)
October
Participate in emergency drills and exercises like the Great ShakeOut earthquake drill for practice and the peace of mind of knowing how to respond to an earthquake. The Great ShakeOut is held annually on October 21. The drill is an opportunity for you to practice how to "Drop, Cover, and Hold On" during an earthquake or aftershock.
November
Take action to protect yourself and others from carbon monoxide poisoning and house fires. Change the batteries in your carbon monoxide (CO) detectors and smoke alarms at the beginning and end of Daylight-Saving Time. If you own a generator, know how to operate it safely during a power outage.
December
There are ways to prepare for emergencies that have nothing to do with collecting supplies. Learning practical skills, like CPR and seizure first aid, is also important to your health preparedness. Many practical skills don't require special certification or formal training to perform, but you do need education. Seek out local volunteer organizations that can help you learn these types of skills.
There are many ways you can improve your emergency preparedness without being overwhelmed. Doing one thing each month can help you be prepared for an emergency that can happen anytime. Make sure how you prepare aligns with your needs and those of your family.
References
Resources
Thanks in advance for your questions and comments on this Public Health Matters post. Please note that CDC does not give personal medical advice. If you are concerned you have a disease or condition, talk to your doctor.
Have a question for CDC? CDC-INFO (http://www.cdc.gov/cdc-info/index.html) offers live agents by phone and email to help you find the latest, reliable, and science-based health information on more than 750 health topics.
Posted on

by
---
Page last reviewed:
January 20, 2022
Page last updated:
January 20, 2022