Stay Informed of Your Family Health History
Posted on

by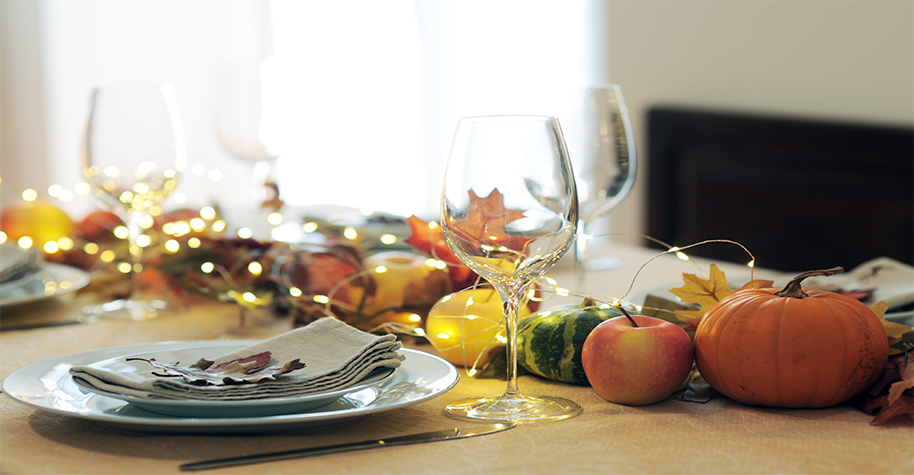 Thanksgiving Day is National Family Health History Day
Family health history is a record of the diseases and health conditions in your family. Most people have family history of at least one chronic disease that makes them more likely to get that disease.(1)
Staying informed of your family's health history can help you and your doctor prepare for and prevent diseases you are more likely to get and that can affect you later in life.
Do your research
Be informed of your family health and medical histories before your next doctor's appointment. Even if you don't know all your health history information, share what you do know.
Collect family health history information through conversations with blood relatives. The most important relatives to talk to are your parents, siblings, and your children. Next, you may want to talk to grandparents, uncles and aunts, nieces and nephews, and half-brothers and half-sisters. Ask them questions like:
Do you have any medical conditions, including chronic diseases, such as diabetes, or health conditions, such as high blood pressure?
How old were you when each of these diseases and health conditions was diagnosed?
What is our family's ancestry – from what countries did our ancestors come to the United States?
For relatives who have died, be sure to ask about the cause and their age of death.(2)
Try to gather the following information for each person:
Sex assigned at birth
Date of birth
Ethnicity/Ancestry
Medical conditions
Mental health conditions, including alcoholism or other substance abuse
Age when each condition was diagnosed
Lifestyle habits, including diet, exercise, and tobacco use
For relatives who have died, age at death and cause of death(3)
You might find it useful to look at important family paperwork and vital records. Birth certificates, marriage licenses, and death certificates are usually available through state and county government offices. Electronic personal health records are a good resource, too.
Use whatever information you collect to create a family health history.
Paint a portrait
The Surgeon General's "My Family Health Portrait" is a free online tool to help you organize and share your family health history information with your doctor and other family members.
Save copies of family health history records, including your family health portrait, to a flash or external hard drive or a secure cloud service. This can help you keep track of the information and ensure it is easily accessible in an emergency.
Update the information in your family health portrait regularly and as the health and medical histories of family members change.
Keep a personal health record
Chronic diseases can be passed down through generations. If you live with a chronic disease(4), keeping a personal health record (PHR) can help future generations better understand their health history. Remember, you're not doing this to just protect your health, but also to help others.
A PHR is an electronic application that patients can use to maintain and manage their health information. A PHR can also help caregivers, such as those caring for young children, elderly parents, or spouses, manage their patients' care.(5)
There are many benefits to keeping a PHR. For example, PHRs are protected from the effects of emergencies (e.g., floodwater, fire, and smoke) and accessible when traveling, such as during an evacuation.(5)
The types of information you could put in a personal health record include:
Your name, birth date, blood type, and emergency contact information.
The date of your last physical exam.
The dates and results of tests and screenings.
The dates of major illnesses and surgeries.
A list of your medicines and supplements, the dosages, and how long you've taken them.
A list of allergies.
A list of chronic diseases, including the date of diagnosis.
A history of medical conditions in your family.(6)
Knowing and acting on the information is an important way to prepare and protect your health.
References
Resources
Thanks in advance for your questions and comments on this Public Health Matters post. Please note that CDC does not give personal medical advice. If you are concerned you have a disease or condition, talk to your doctor.
Have a question for CDC? CDC-INFO (http://www.cdc.gov/cdc-info/index.html) offers live agents by phone and email to help you find the latest, reliable, and science-based health information on more than 750 health topics.
Posted on

by
---
Page last reviewed:
November 22, 2021
Page last updated:
November 22, 2021