Living with HIV/AIDS During an Emergency
Posted on

by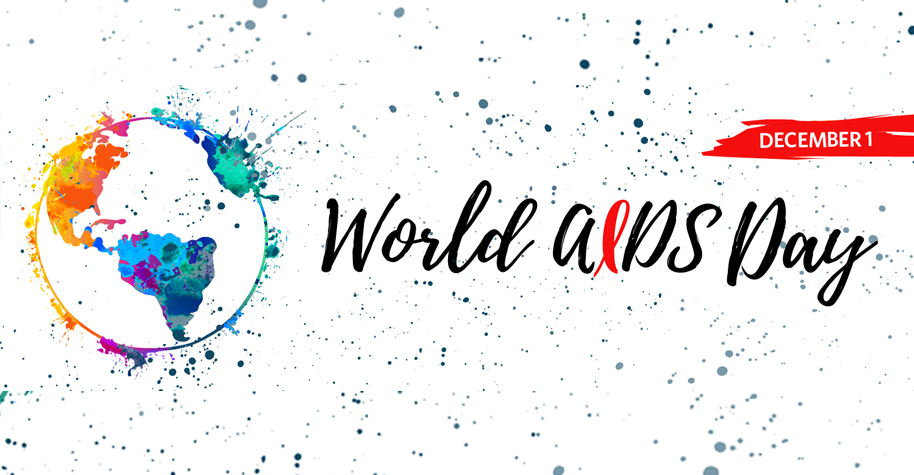 December 1 is World AIDS Day
Today, an estimated 1.2 million people are living with HIV in the United States, and an estimated 37 million people are living with HIV worldwide. In observance of World AIDS Day, we invite preparedness-minded people everywhere to unite in the fight against HIV and help people with HIV stay healthy before and during an emergency.
HIV Testing
HIV testing is important to staying informed about your status and protecting yourself and others. CDC recommends everyone between the ages of 13 and 64 get tested for HIV at least once and that people at higher risk get tested more often.
It is important that testing continue at clinical sites and through community-based organizations during a public health emergency like the COVID-19 pandemic. Because of challenges like the need to stay at least 6 feet from others and reduced emergency department visits, CDC recommends other testing options, including:
Rapid HIV self-testing with an oral swab-based test. This FDA-approved test can be purchased without a prescription. It can be conducted at home or other locations through physically distanced outreach programs. This type of HIV self-test is usually not recommended for people on pre-exposure prophylaxis (PrEP) because of its lower sensitivity in detecting recent HIV infection during PrEP use. However, it can play an important role in times like now when more traditional testing options are less available.
A home specimen collection kit for sexually transmitted infections or HIV is covered by most insurance plans and can be ordered by clinicians. Specimen kits are mailed to the patient's home. They contain supplies to collect blood from a fingerstick or other appropriate method (e.g., self-collected swabs and urine). The kit is then mailed back to the lab; test results are returned to the clinician who acts on results accordingly. This laboratory-conducted test is sensitive enough to detect recent HIV infection.
The only way to know your HIV status is to get tested. Knowing your status gives you powerful information that you can use to keep you and your partner healthy and prepared.
Prescription Preparedness
HIV treatment involves taking medicine that reduces the amount of virus in your body. HIV medicine is called antiretroviral therapy (ART). People living with HIV who take ART can stay virally suppressed and live long, healthy lives with almost no risk of sexually transmitting HIV to partners. But it must be taken as prescribed. A disaster or other emergency may make it harder for you to do this.
If you skip your medications, even now and then, you give HIV the chance to multiply rapidly. This could weaken your immune system, and you could become sick. Talk to your doctor or clinician about getting a larger supply of medications to limit your trips to the pharmacy.
PrEP reduces the risk of getting HIV from sex by about 99% when taken daily. Make sure you have at least a 30- to 90-day supply of medications or medical supplies. Multiple programs, including Ready, Set, PrEP, make PrEP medications affordable or free.
Practice Self-Care
Having HIV can be a source of stress. A disaster or emergency, like the COVID-19 pandemic, can add to it. Anxiety about a new disease coupled with possible feelings of isolation and loneliness as a result of having to physical distance from family and friends can cause strong emotions in adults.
Learn and live healthy ways to cope with everyday and emergency-related stress. Coping with stress in healthy ways can help you think clearly and react calmly in stressful situations. Taking care of your body by eating healthy and exercising regularly is one way to practice self-care.
If stress gets in the way of your daily activities for several days in a row, talk to your healthcare provider, social worker, or case manager about local support groups. They may refer you to a mental health provider who can give you the care you need.
Promote World Aids Day
Join millions of people around the world on World AIDS Day to encourage HIV testing, prevention, and treatment. Help get the word out for World AIDS Day, let CDC's Let's Stop HIV Together campaign help you. It includes resources and partnership information aimed at stopping HIV stigma and is part of the national Ending the HIV Epidemic initiative.
Resources
Posted on

by
---
Page last reviewed:
December 1, 2020
Page last updated:
December 1, 2020